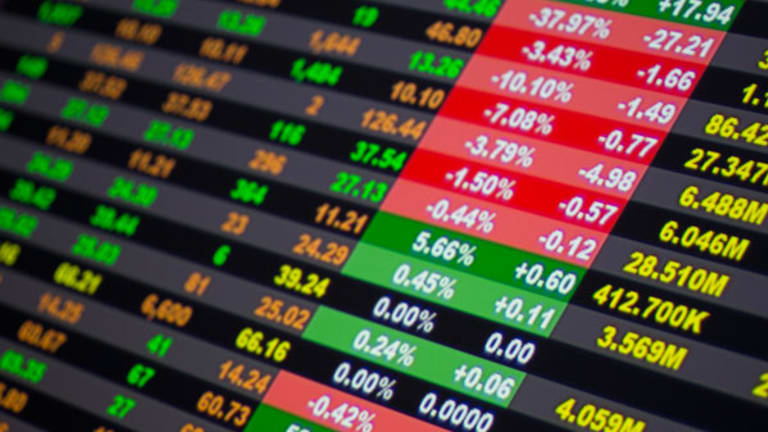 Aer Cap Holdings Pours $3 Billion into Finance Corporation
As bonds rotate, using caution with high-yielding vehicles creates potential for extreme volatility.
NEW YORK (TheStreet) --There was very big news Monday in the very small niche of aircraft leasing when Aer Cap Holdings (AER) - Get AerCap Holdings NV Report bought AIG's (AIG) - Get American International Group, Inc. Report 100% interest in International Lease Finance Corporation for $3 billion in cash and 97 million AER shares, giving AIG a 46% stake in AER. The market responded very favorably to the transaction, sending AER's shares up 31%.
AER went public in late 2006 very close to the public debuts of Air Castle Limited (AYR) - Get Aircastle Limited Report and Fly Leasing Limited (FLY) - Get Fly Leasing Limited Sponsored ADR Report. The general idea for AYR and FLY is that they would pay dividends from their leasing operations however AER has not paid any dividends since it first started trading.
The initial dividend yields from AYR and FLY were expected to be in the 6-7% range, and that yield potential was part of the marketing for the 'then-new' IPOs.
Shortly after all three started trading, the financial crisis hit sent them spiraling down to losses ranging from 86-91%. Although they have come back some, they are all still down 45-70% from their pre-crisis highs.
The reason for the shocking declines is, as it turned out, their business models are very transaction-oriented -- relying heavily on accessing capital markets for debt financing when they buying more planes. Any planes they sell require buyers to be able to find their own financing. Of course, debt markets completely seized up for a short while and did not function normally for a long while, and arguably debt markets are still not functioning as they did before the crisis.
Today, AYR yields 4.3%, FLY yields 5.5% and, of course, AER has no yield. All three carry enormous debt loads and tend to be more volatile than the broad market (FLY is actually less volatile than the market).
While worrying about a repeat of the great financial crisis doesn't make sense, whatever the next crisis is, it will be different than the last. Highly leveraged companies with volatile stock prices are difficult to hold because such stocks are at a higher risk of getting crushed on bad news. If AER can go up 30% on good news, it can go down that much on bad news. A blue chip like Johnson & Johnson (JNJ) - Get Johnson & Johnson (JNJ) Report isn't a reasonable candidate to go up or down 30% in one day.
Highly levered, transaction-oriented, volatile, yield vehicles aren't just limited to aircraft leasing, they can also be found with infrastructure companies like Macquarie Infrastructure Company (MIC) - Get Macquarie Infrastructure Corporation Report and Brookfield Infrastructure Partners (BIP) - Get Brookfield Infrastructure Partners L.P. Report, and shipping companies like Nordic American Tanker (NAT) - Get Nordic American Tankers Limited Report, and Navios Maritime Holdings (NM) - Get Navios Maritime Holdings Inc. Report.
The infrastructure companies got crushed during the financial crisis but have come roaring back with massive gains while the shipping companies went way down and have mostly stayed way down.
I wrote about the aircraft leasing companies for TheStreet in 2007 and noted that while growth prospects looked promising, the heavy debt loads would likely result in high volatility -- which has been the case -- and which also applies, going forward, to all three segments mentioned.
The reason to discuss this now is that, as markets move closer to the Federal Reserve Bank reducing its asset purchases and then at some point after raising rates, most segments of the bond market will be unattractive. Things like aircraft leasing and others will likely get more attention for the outsized yields that are available from some of the names. It's not that these groups should be completely avoided, but investors -- looking for what they think is safe -- yield away from the bond market need to understand the potentially volatile exposure they may be taking on with these highly levered holdings.
At the time of publication, the author held no positions in any of the funds mentioned.
This article is commentary by an independent contributor, separate from TheStreet's regular news coverage.