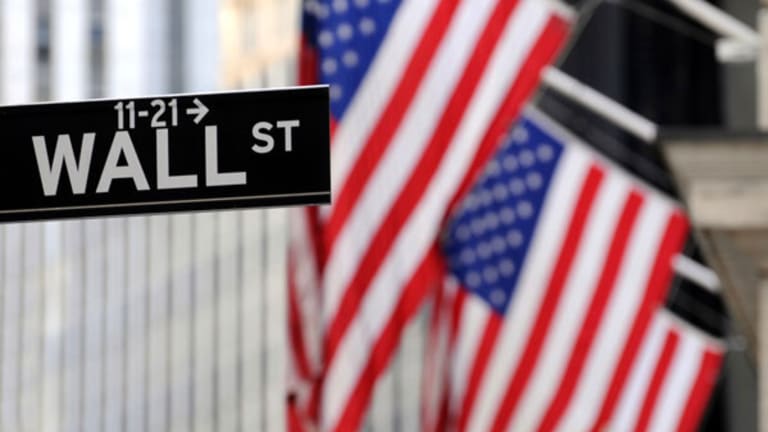 NEW YORK (TheStreet) -- On April 9, I told investors to buy shares of Adtran (ADTN) - Get ADTRAN, Inc. Report ahead of the company's first-quarter earnings report.
This was at a point when the stock had fallen to a low of $18 in the preceding trading sessions. But after Adtran had suffered a brutal 2012 -- losing 34% of its value due to poor carrier spending -- I felt that the worst was over.
However, the bet was really on the company's management team, which I've always felt was an underrated bunch. I also believed that carriers including
Verizon
(VZ) - Get Verizon Communications Inc. Report
and
AT&T
could only starve themselves for so long until their competitive positions would come under pressure. At some point they would have to loosen their purse strings. I felt this played well into the hands of communication companies like Adtran, making the shares very interesting.
So far it's worked out perfectly. In the April quarter, the company posted adjusted earnings of 17 cents per share on revenue of $143 million - beating on both top and bottom line estimates. Since the $18 low on April 5, the stock has been up close to 40% when counting the $24.86 high on June 28. But I can't take full credit, though. Even so, since
on April 9, the stock is up 30%. Investors want to know if it's time to take profits.
Read: Emerging Markets May Drag Consumer Staples Lower
Look, I will never be opposed to anyone locking in gains at any point and on any stock. Profits are hard to come by as it is. However, in the case of Adtran, given how well this company is performing, I don't believe that's the right question to ask, especially with
Cisco
(CSCO) - Get Cisco Systems, Inc. Report
and
Ciena
(CIEN) - Get Ciena Corporation Report
of an imminent rebound in
.
With second-quarter earnings due out on Tuesday, Adtran has begun to look for ways to leverage the improved carrier spending environment by launching several new "Pro" services aimed at empowering its customers and partners to select individual components to match their service delivery needs.
This is a new program that is comprised of the three elements of ProStart, ProCare and ProCloud. Todd Lattanzi, the company's director of product management for Enterprise Networks Division, said this portfolio includes advanced solutions and a variety of services that can be tailored for each unique customer's needs. The program is backed by Adtran's network expertise to ensure complete customer satisfaction.
This new initiative is interesting for a host of reasons. Let's go back to something that I've said three months ago when we last discussed Adtran's competitive position. On April 9,
I ended the article with the following
:
"I've always liked Adtran. But I would be more excited if the company were to be a bit more aggressive. With carrier spending expected to rebound, the companies that will prevail are the ones that are best positioned to deliver the right mix of equipment, communication services and at the right price. It's hard to not bet on Adtran."
Essentially, management's new ProServices details precisely the direction I felt Adtran needed take. The company deserves credit for having built up its capabilities at a time when it already seems that Adtran was
from rivals such as
Alcatel-Lucent
(ALU)
. The company is showing no complacency, and is yet looking for ways to differentiate itself.
Read: How to Haggle Now That You Can Haggle for Anything
This, then, circles back to the original question: Is now the time for investors to take profits? But if management's new ProServices portfolio proves successful at demystifying the complexities of what it means to have a fully functional network enterprise, Adtran's growth prospects seems yet underrated. You also can't discount the traction that Adtran is likely to now make in markets where the company is able to meet the goals of customers challenged by minimal IT staff and/or related budgetary constraints.
If there are still any question marks about Adtran, it's with the company's future. And I mean that in a good sense. Given how well the company is performing of late, it would not surprise me to see Adtran become the subject of an acquisition. I've talked about this before. Cisco would be a good candidate. For that matter so would
Oracle
(ORCL) - Get Oracle Corporation Report
, which recently entered the telecom space --
Acme Packet
( APKT) for $2.1 billion.
Both Cisco and Oracle have been actively pursuing growth and profits with recent deals. With Adtran's gross margin and operating margin improvements, the company will eventually be on someone's radar -- if it's not already. In the meantime, with ProServices now coming into the mix I believe these shares still have 15% upside potential on the basis of improved carrier spending and margin expansion.
At the time of publication, the author held no position in any of the stocks mentioned
.
Follow @saintssense
This article was written by an independent contributor, separate from TheStreet's regular news coverage.
Richard Saintvilus is a private investor with an information technology and engineering background and the founder and producer of the investor Web site
. He has been investing and trading for over 15 years. He employs conservative strategies in assessing equities and appraising value while minimizing downside risk. His decisions are based in part on management, growth prospects, return on equity and price-to-earnings as well as macroeconomic factors. He is an investor who seeks opportunities whether on the long or short side and believes in changing positions as information changes.