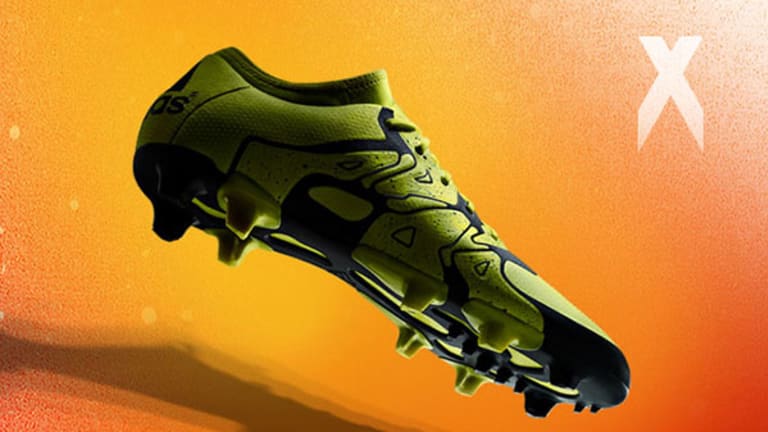 Adidas Running At Full Speed As Nike Tries to Catch Up
The German sportswear maker lifts guidance for a fourth time this year on strong second-quarter results.
The good news just keeps on coming from German sportswear maker Adidas (ADDYY) while its larger U. S. rival Nike (NKE) - Get Report still needs to step up its swoosh.
On Thursday, Adidas lifted full-year guidance for the fourth time this year on strong second-quarter results. Sales rose by 21% on a currency-neutral basis and 13% in euro terms to €4.4 billion ($4.9 billion), the company said in a surprise preliminary report before full results are due out on Aug. 4.
Operating profit at Adidas increased 77% to €414 million in the second quarter, due in part to the early termination of a sponsorship deal with the Chelsea F.C. soccer team, which plays in England's Premier League. That contract is now scheduled to finish six years ahead of schedule in June 2017.
Adidas also raised its operating margin guidance, now projected at up to 7.5% as opposed to 7.0% projected earlier, and now expects net income from continuing operations to rise by 35% to 39% compared to its earlier forecast of 25%.
"We are extremely pleased how well our brands are connecting with the consumer and how fast our new strategy has started to gain traction," said Adidas CEO Herbert Hainer, boasting of double-digit growth rates across all key regions and all major categories.
"We have every confidence that the strong momentum our brands are enjoying around the globe will continue in the second half of 2016," added Hainer who will hand over the reigns to his successor, former Henkel (HENKY) CEO Kasper Rorstad, in October.
Hainer will leave on a high note after a good year for Adidas and its investors. The company raised guidance in February, April, May and now July 2016, as its shares have far outperformed those of Nike, which is based in Beaverton, Oregon.
Adidas shares were up 2.25% in Frankfurt Thursday afternoon at €143.50, putting its market value at around €30.6 billion. Adidas shares are 106% above what they were a year ago, while Nike are 1.29% lower over the same time frame.
Adidas didn't release any brand figures in Thursday's headline report. But the first quarter was a strong one for its eponymous Adidas brand, where sales rose 26%, while Reebok gained 6%. Brand momentum was strong in key regions including Nike's home North American turf, but also in greater China and western Europe.
Nike meanwhile last month posted fourth-quarter results that undershot expectations while reiterating its sales forecast for the fiscal year ending next May, expected to growth a high single-digit percentage.
Nike's fourth-quarter revenues rose by 6% to $8.24 billion, shy of the $8.28 billion that had been expected, while diluted earnings per share were flat at $0.49.
Analyst Jamie Bajwa at Goldman Sachs is bullish on Adidas after Thursday's figures, noting the strong increase in currency-adjusted second-quarter revenue growth "represents the strongest brand momentum seen by the company in over five years," and is likely to be broad-based across all categories and regions.
The analyst has a buy rating on Adidas and a 12-month price target of €139.79.
When it releases results next week Adidas may give an update on the sale of its TaylorMade golf business, nearly three months after saying it will start talking to potential buyers. Earlier this month Adidas completed the sale of its Mitchell & Ness sports nostalgia apparel and head ware business to a newly formed entity primarily owned by Juggernaut Capital Partners for an undisclosed amount.
Adidas also recently extended its partnership with musician Kanye West, while Nike reportedly plans to lower the price of it unreleased Lebron14 shoes to $175 compared to the $200-a-pair LeBron 13s - so maybe an NBA championship for LeBron James' Cleveland Cavaliers isn't everything.
-Lisa Botter and Paul Whitfield contributed to this report.