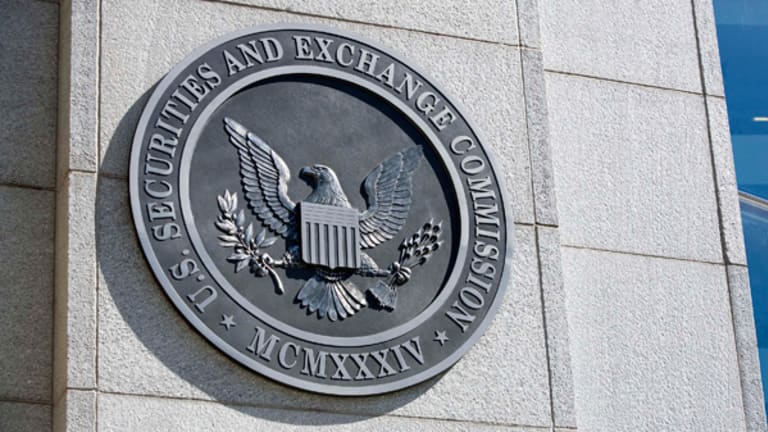 NEW YORK (The Street) -- Barington Capital, an activist investment fund that targets undervalued small- to mid-cap companies in need of a management or corporate strategy shake-up, has managed to add value to a number of its investments over the years, and soon it may do the same for Ebix (EBIX) - Get Ebix, Inc. Report  . 
Just as Barington's influence brought about changes in Ameron International'smanagement, Dillard's (DDS) - Get Dillard's, Inc. Class A Reportboard members, as well as Darden's (DRI) - Get Darden Restaurants, Inc. Reportsale of Red Lobster, its proposed measures could help Ebix shares reflect the company's positive fundamentals. Then, once regulatory and legal issues are resolved, the company will be able to focus resources on expansion, which may also bolster shares.
Earlier this week, Barington Capital sent a letter to Ebix Chairman and CEO Robin Raina to call for improved board oversight. Ebix, a software supplier for the insurance industry, has been the subject of investigations and lawsuits over the past two years. The SEC investigation, an IRS audit, an investigation by the U.S. Attorney for Northern District of Georgia and a class action lawsuit brought by shareholders have put the brakes on Ebix stock's growth. Even as markets have reached all-time highs during this time, Ebix shares are far off their 2012 highs.
The Value Barington Sees in Ebix
Barington "owns a significant stake in Ebix," so obviously the activist fund believes it can unlock value for shareholders. Atlanta-based Ebix's strong market position is supported by the company's high customer retention rate of nearly 90%, which in turn leads to recurring revenue streams. Once established in the back-end infrastructure of large insurance enterprises, switching away from Ebix software proves to be a costly hassle.
Another factor in its favor is Ebix's ability to scale growth with modest capital spending -- on average $2 million a year -- thanks to its software-driven business model. Low capital spending means strong free cash flow generation and high operating margins, which hover in the low-30% range, and were 38% for the first nine months of 2014. Despite its attractive business model, however, Ebix has not commanded the same premium valuation as its peers.
Is Revenue Growth Picking Up Once Again?
When comparing Ebix with its peers, what stands out most is the much lower revenue growth of 1% vs. 18% for the group. The reason for that disparity is that investment in acquisitions ground to a halt in 2013 when Ebix, forced to allocate resources to legal fees and resolving regulatory issues, made only one buy. Over the previous five years, the company had invested over $150 million of its free cash flow on acquisitions which had fueled growth. The resulting flat top-line growth has affected operations and share price.
In Ebix's third-quarter 2014 conference call, CEO Robin Raina, historically conservative, gave guidance for fiscal 2015 revenue of between $250 million and $260 million. This would result in a 22% increase over trailing 12-month revenue, growth Ebix hasn't shown since 2012. Raina pointed to a number of large recurring revenue exchange deals that will have material impact on Ebix's 2015 top line, including partnering with insurance giants Willis (WSH) , AON (AON) - Get Aon plc Report and Swiss Re (SSREY) .
The above forecast assumes that Ebix is able to generate the low end of their FY2015 guidance of $250 million in revenue. Expenses saw an uptick with respect to revenue (68% vs. 63% in 2013) as the added revenue will be costlier to sustain. The 37 million shares outstanding figure was obtained from Q4 2014 projections that management made in their latest press release. This figure assumes that the shares issued for 2015 acquisitions are compensated by the ongoing repurchase program. As a result, the FY2015 projections yield an earnings per share figure of $1.85.
A quick sensitivity table shows that applying a 14x earnings multiple to the FY2015 EPS figure of $1.85 would value Ebix at $25.90 per share. That presents upside 50% north of current prices. A 14x PE multiple is within reach if Ebix can report the projected 20% top-line growth and if Barington Capital can make the necessary changes to Ebix's board. When compared to peers, 14x earnings multiple is in the low end of the valuation range.
A Depressed Stock Price Has Influenced Financial Engineering
In August 2014, the company announced plans to purchase $80 million worth of shares over the coming 12 months. Between the August announcement and Oct. 16, Ebix had repurchased 1.64 million shares, or roughly $24 million.
"We intend to continue repurchasing Ebix shares from the open market and believe our share repurchase program coupled with our quarterly dividend is an excellent way to return capital to shareholders while allowing us the ability to make strategic acquisitions," CEO Robin Raina said last week in the company's third-quarter earnings release.
With more than two-thirds of the intended share repurchase program still to be completed, Ebix has an aggregate cash balance of $48.7 million available to allocate toward the initiative. Additionally, the company has access to $137 million of additional borrowing capacity on a credit facility with Regions Bank (RF) - Get Regions Financial Corporation Report and ample liquidity due to its strong generation of quarterly cash flows.
Fourth-quarter 2013 diluted share count is expected to be approximately 37 million. Even with the ongoing share repurchase plan, Ebix is one of the most heavily shorted stocks with 47% of their float sold short. Some observers indicate that a potential short squeeze could unfold if the company sticks to the repurchase initiatives.
The Challenges Barington Faces
The main challenge Barington will face is changing the perception of Ebix in the marketplace. Many prospective investors see the regulatory concerns from the last couple of years and shy away, regardless of the attractive financial metrics. On this front, the management informed last quarter that no additional information has been requested:
"The company can report that it has not been asked for any additional information from either the SEC or the U.S. Attorney's Office since 2013. Also, the company is not aware of any further investigative steps by the SEC or by the U.S. Attorney's Office since 2013,"  CEO Robin Raina told shareholders in August.
No official decision has been reached by either regulatory office, though, so the risk to investors still remains.
Barington believes the addition of new independent directors to the Ebix board is the first step in removing the overhang weighing on stock price. Looking deeper into Ebix's board only supports Barington's views.
Barington's Observations:
The average tenure of the current directors is 10 years, with no new director being added to the Board since 2005.
Acquisition bonus agreement for CEO Robin Raina grants the CEO hefty compensation upon a change in control (M&A deal) that equates to a staggering $92 million payment in the event of a $24-a-share buyout. By comparison, Raina's 2012 total compensation was $2.64 million.
Ebix had four different auditors between 2003 and 2008. Its current auditor, Cherry Bekaert, is a regional accounting firm that appears to have limited experience auditing public companies with extensive international operations such as Ebix's.
Barington's Solutions:
The activist firm has named four independent directors, one of which is founder James Mitarotonda. Barington's other nominees have a high level of accounting and oversight expertise as partners at McKinsey and Deloitte. The firm also recommends that Ebix transition to an accounting firm with international experience to cover Ebix's global operations.
Given Ebix's current situation with regulatory dealings, designating an internationally recognized accounting firm as an auditor and adding independent board members with the necessary auditing expertise should be a priority. This would be an indicative first step that could make the market recognize Ebix's value.
Lastly, Barington would like to terminate CEO Raina's staggering acquisition bonus agreement while also potentially separating his roles as both Chairman and CEO. Barington argues that Raina's joint role as Chairman and CEO has reduced the ability of the Board to oversee and act independently of management.
Though this could be true, these suggestions should be tackled after the investigations surrounding Ebix are settled. Eliminating the regulatory overhang would make Ebix the growth story it once was.