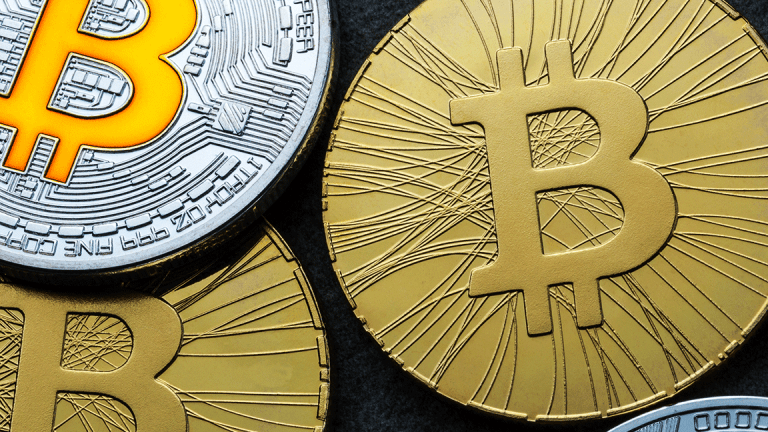 Activist Campaigns, Bitcoin Prices and GE's Big Tax Bill -- ICYMI
Here's what you need to know for Wednesday, Dec. 27.
Here's what you need to know for Wednesday, Dec. 27.
The markets were relatively quiet once again as we neared the last few trading days of a year that's seen some impressive increases in the major stock indexes. A late push helped the S&P 500 rise 2.12 points, or 0.08%, to 2,682.62 on Wednesday, while the Nasdaq rose 3.09 points, or 0.04%, to 6,939.34 and the Dow rose 28.09 points, or 0.11%, to 24,774.30. Year to date, the S&P 500 is up 22%, the Nasdaq has risen 29% and the Dow has gained 28%.
2017 was another very busy year for activist investors, with 803 activist campaigns undertaken at U.S. corporations, according to FactSet. Among them were some big surprises and blockbuster campaigns that showed that firms are more willing than ever to fight back again activists, and conversely, that no company is off limits for activists.
Bitcoin prices rebounded this week instead of continuing to collapse, and that's a very telling sign, writes RealMoney's Stephen Guilfoyle. Despite some negative macro news in the last few months, there still seems to be plenty of demand for Bitcoin, although one cause for concern is that the initiation of futures trading hasn't stabilized the price of Bitcoin, as one would expect. Nevertheless, the "undeniable truth is that there is support," Guilfoyle writes.
U.S. companies aren't the only ones that will benefit from the new tax bill's lower corporate rates - so will foreign companies with significant operations in the U.S. In the short term, though, the value of those companies' current deferrals will have to get written down. Royal Dutch Shell said Wednesday that the overall impact of the tax cuts will be "favorable," but wouldn't be able to calculate by how much until it publishes its full-year earnings in February. The write down of tax deferrals is expected to hit quarterly earnings in the banking sector for companies such as Credit Suisse group and Barclays.
It's been a tough year for GE, with shares falling almost 50% since Jan. 1 as the company attempts a major restructuring, and the GOP tax bill might not help matters. The industrial giant, which has paid a net negative corporate income tax rate since at least 2008, may find itself owing as much as $9 billion in new taxes because of the new tax bill, according to a Deutsche Bank analyst. But not everyone agrees with this assessment.
Finally, turning 50 is an important time to take stock of your financial life and make some key decisions for the future. Among them are thinking about moving, making catch-up contributions to your retirement plans and building up a cash cushion. Personal finance writer Brian O'Connell lays out some of your best options.
This is an excerpt from "In Case You Missed It," a daily newsletter brought to you by TheStreet. Sign up here.

Photo of the day: Early M&A activity 
The vast wave of corporate mergers and acquisitions at the turn of the 19th century helped establish the modern American economy, and much of that activity was led by the legendary John Pierpoint Morgan, pictured here with his daughter, Mrs. Herbert Satterlee, left, and son, John Pierpont Morgan, Jr., right, in about 1912. During this period, many iconic companies were created, such as U.S. Steel, that would dominate the business world for decades to come.
Read more from "In Case You Missed It." Sign up here.
More of What's Trending on TheStreet: