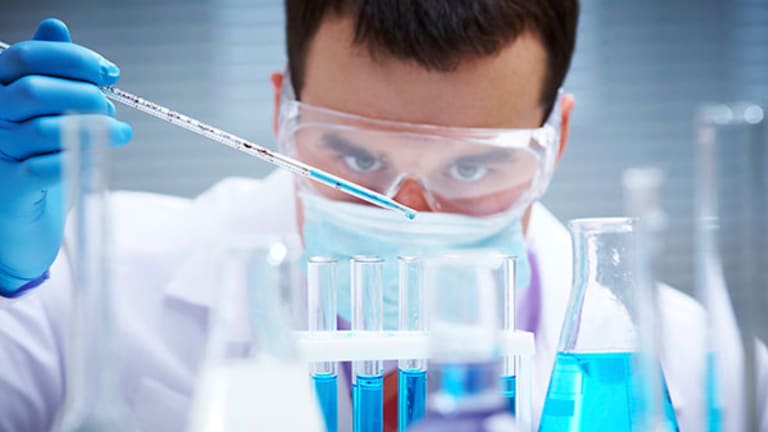 AcelRx Pharmaceuticals: What Went Wrong and What's on the Horizon for the Struggling Biotech?
AcelRx shareholders were burned yet again when the company announced new clinical trials were required for its flagship drug. What's to come for this struggling biotech company?
AcelRx shareholders were burned yet again when the company announced new clinical trials were required for its flagship drug. What's to come for this struggling biotech company?
NEW YORK (TheStreet) -- What looked like a smart play turned to disaster as biotech stock AcelRX Pharmaceuticals (ACRX) - Get Report is now hovering around $4 a share, down from around $9 a share in the beginning of March. 
Trouble with FDA clinical trials and poor management that hasn't placed a premium on transparency were the culprits. Both issues are now being addressed by the company. 
Back in January, I predicted that AcelRx would refile a new drug application with the FDA for its flagship hospital-based painkiller dispensing device Zalviso in the first quarter of this year. Zalviso was rejected by the FDA back in June of 2014. However, an announcement early this month from the company confirmed that this was incorrect -- another clinical trial is needed in addition to bench testing, and the FDA didn't view the issues with the dispensing device to be quite as nominal as thought. 
To recap: Zalviso is a drug-device combination product that dispenses a small, dissolvable tablet of the painkiller sufentanil under the tongue of hospitalized patients recovering from surgery. AcelRx hopes this to be a disruptive technology that will facilitate a move away from the paradigm of postoperative IV use of morphine. As far as safety and efficacy goes: the drug achieved primary endpoints in all Phase 3 trials. The cause for its rejection centered around "optical system error," meaning the device used to dispense the tablet had an unacceptably high rate of error that could lead to over or under-dosing of sufentanil or may allow for device tampering -- the FDA tends to be especially stringent on standards that attempt to preclude painkiller abuse, and rightfully so. There was also a request to clarify instructions for ease of use, and for some shelf-life information, but essentially optical system error was the albatross requiring the most attention. It is also germane to note that at that time the company stated no new clinical trials were requested to address these concerns.
The unpleasant news that came earlier this month centered squarely upon the FDA wanting a clinical trial in addition to the bench testing and human factors studies provided by the company to ascertain that device error concerns had been addressed. This caused a plummet in share price that was commensurate with the drop seen in its initial rejection as it not only means a longer time until any NDA filing, let alone approval, but also implies this ostensibly nominal concern isn't as easily remedied as previously thought.
However, it is worth noting that AcelRx, unlike most nascent biotech companies, is not a one-trick pony. The company has three other drugs in its pipeline, one of which is about to begin Phase 3 testing, called ARX-04. ARX-04 is a sublingual sufentanil product designed to provide an expeditious, non-invasive treatment of moderate-to-severe acute pain, both on battlefield and civilian settings of trauma or injury. Thankfully, this is not a drug-device combination a la Zalviso, and ARX-04 has seen interest from the U.S. military as it received a grant from the U.S. Army Medical Research and Materiel Command to conduct its Phase 2 study. The company expects results from this study in the fourth quarter of 2015.
Management turnover has also been a concern, and the company recently announced a replacement to departing CEO Richard King -- Howard Rosen was announced interim CEO effective April 1st. Additionally, the company also announced it is restructuring its workforce to cut costs: laying off 36% of its employees, 19 in total, as it seeks to focus its fiscal resources more on regulatory approval and the requisite trials to attain it.
AcelRx had cash and cash equivalents o f $75.4 million at the onset of 2015 and possess a burn rate of roughly $50 million per annum. The company also has a collaboration with German pharmaceutical company Grunenthal and is eligible to receive approximately $220 million in additional funding, contingent upon successful regulatory and product development milestones. Commenting on whether the company will need a cash raise is speculative at this point, however it appears to be capitalized through the year. The costs of the additional clinical study for Zalviso are unfortunately unknown at this time, though, so investors should check for updates regularly from the company on any developments in its trials.
This article is commentary by an independent contributor. At the time of publication, the author held no positions in the stocks mentioned.