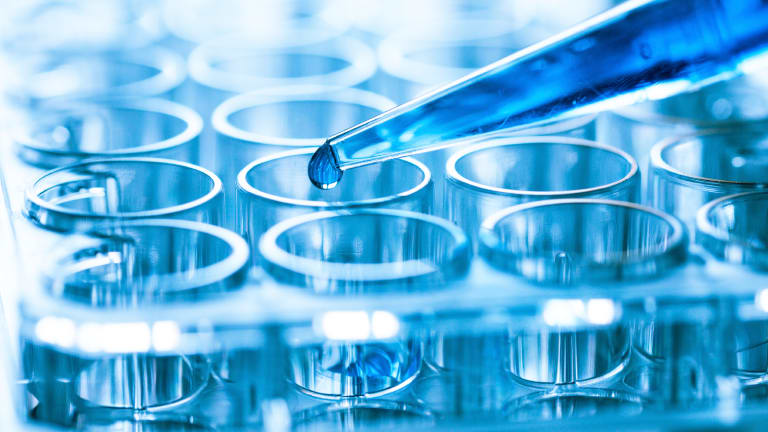 Acadia Pharmaceutical's Nuplazid Pricing Is Good News for Shareholders
Acadia's pricing of Nuplazid at $24,000 per year was higher than Wall Street expected and is good news for shareholders.
Acadia Pharmaceuticals (ACAD)  disclosed pricing of its Nuplazid drug on Friday, and it was good news for shareholders.
During Friday's earnings conference call, Acadia's management team said that a 30-day supply of Nuplazid would be priced at $1,950. That comes to about $24,000 a year and is significantly higher than what investors were expecting. Executives said that they determined this to be an appropriate price for the drug after extensive research and because Nuplazid works in a unique way.
I had expected annual pricing of the drug to be significantly lower: $14,000. That was based upon a slight premium to the prices of nongeneric atypical antipsychotics. Clearly, I wasn't the only observer who was happily surprised; shares of the stock were climbing Monday, and at around 2 p.m. EST they were up $1.58, or 5.7%, at $29.23.
The disclosed pricing raises my estimates about the drug's annual revenue potential. Maximum annual sales are now likely to be $3.0 billion, up from $2.0 billion. This is based on the assumption that there are about 130,000 patients with psychosis related to Parkinson's disease. Nuplazid treats hallucinations and delusions associated with that psychosis. 
Because Nuplazid has lower side effects than atypical antipsychotics, Parkinson's patients who currently have mild psychosis symptoms may elect to receive treatment with Nuplazid.
Assuming a price-to-sales ratio of 4, Acadia Pharmaceuticals could have a potential valuation of $12 billion. Such a ratio seems reasonable when you look at the trailing 12-month price-to-sales ratios for Eli Lilly and Pfizer.The one key difference is that Acadia Pharmaceuticals offers significantly more growth potential.
It's disappointing to hear that there would be a delay in the filing in Europe for Nuplazid. In the long term, this is not a big deal, however. Just like it did following the new drug application delay for Nuplazid, Acadia will sort out whatever needs to be done to get a filing properly done.
The main focus in the short term is the pricing of Nuplazid and the launch of the drug here in the U.S. Again, Nuplazid offers something very unique in that is able to treat psychosis without impairing motor functions. This is something atypical antipsychotics are unable to do since they are dopamine blockers. 
This article is commentary by an independent contributor. At the time of publication, the author held shares of ACAD. These are the opinions and views of Michael Kramer.
Disclosure: Mott Capital Management, LLC is a registered investment adviser. Information presented is for educational purposes only and does not intend to make an offer or solicitation for the sale or purchase of any specific securities, investments, or investment strategies. Investments involve risk and unless otherwise stated, are not guaranteed. Be sure to first consult with a qualified financial adviser and/or tax professional before implementing any strategy discussed herein. Upon request the advisor will provide a list of all recommendation made during the past twelve months. Past performance is not indicative of future performance.