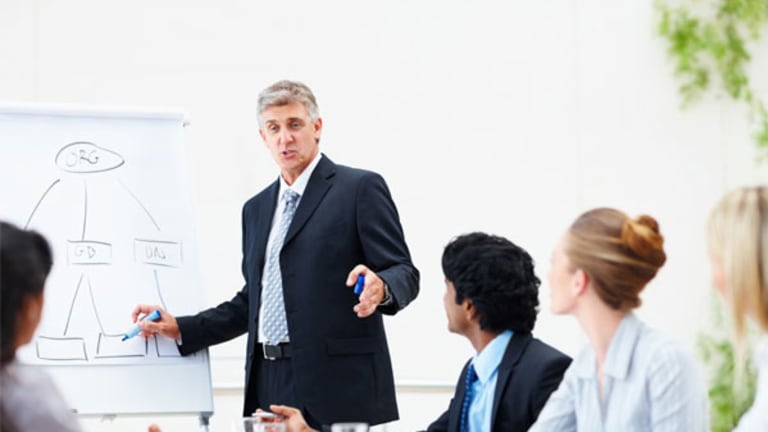 Absolutely Horrible News For Pandora
The leading Internet radio provider makes some miscues, but it can adjust and continue thriving.
NEW YORK (TheStreet) -- Pandora (P) needs a plan B ... badly.
If I was advising the company, here's what I would tell it do ... yesterday (!):
Backtrack on the Internet Radio Fairness Act considerably.
Push the annual subscription option, but find some way to incentivize it.
Cultivate additional revenue streams immediately.
I've got to be 100% honest here.
I feel awful about writing this article.
After having had the chance to meet Pandora co-founder Tim Westergren in person and on the phone over the last year, I came to admire the guy even more than I did before we connected. He's an incredibly bright visionary and one hell of a person to boot.
I have come to know a small handful of people at Pandora. Again, all excellent folks. But I have got to call it like I see it. I can't keep quiet just because I like an individual or a group of people.
Quite frankly, outside of
Netflix
(NFLX) - Get Netflix, Inc. Report
, I have not seen a company take a more abrupt turn for the worse in a long time.
Most negative turns develop over time. Think
Research in Motion
(RIMM)
,
Microsoft
(MSFT) - Get Microsoft Corporation Report
and what we might be witnessing with
Intel
(INTC) - Get Intel Corporation Report
.
In these typical cases, you look in the rearview mirror and point to a historical signpost where a decline began and intensified to a point where it would have taken a Herculean effort to prevent a hard landing.
That's what happened at RIM. That's what happening at Microsoft. And that's what might be happening at Intel.
While you can't call Pandora a company in decline -- it continues to show consistent and impressive growth in almost every key metric -- you can certainly liken it to a company in peril from a strategic standpoint.
I cover what ends up Part One of this somewhat bearish case in
Is Pandora Panicking? Should Investors
from mid-October.
At that point, I maintained a long-term bullish stance.
Now, I simply cannot be a bull unless Pandora makes profound changes to its approach in the fight over music royalties.
Here's why I am worried.
On Thursday, a large collection of musicians -- about 125 of them -- signed
opposing the Internet Radio Fairness Act.
This is the bill working its way through Congress that would put Pandora's royalty rate more in line with
Sirius XM
(SIRI) - Get Sirius XM Holdings, Inc. Report
satellite radio, cable television and other entities/mediums that license music. Right now, Pandora pays anywhere from roughly 50% to 65% of revenue in royalties, depending on the quarter. For example, it pays about six times more than Sirius XM.
The artists who decided to speak out against the bill are major names. We're talking everybody from Katy Perry to Rush to Billy Joel to Blondie to Jackson Brown to Alabama to Bryan Adams to KISS to Sheryl Crow to Vince Gill to Maroon 5 to The Pointer Sisters to ... you get the point.
It's a cross-section of the world's most popular musicians. If anybody is going to win a popularity contest with the public or influence a Congressperson, it's the people with this type of star power, not Pandora.
Simply stated, right or wrong in its legislative quest, Pandora absolutely cannot get itself into a public relations battle with singers and songwriters from every end of the cultural spectrum.
Big Bad Voodoo Daddy signed this thing alongside Amy Grant. The freaking Doors show up on the list. Jimmy Buffett, man. Even Warren Buffett couldn't effectively defend against this.
Let me be clear -- I see Pandora's point. In fact, I still side with it on the issue. Opposition aside, it's on the wrong end of a raw deal. The system makes no sense. Pandora
is
getting screwed. That no longer matters.
Pandora can't win now.
Clear Channel
, by the way, also supports the bill. But nobody cares because the company pays relatively scant royalties. On the terrestrial radio side, it has, historically, paid nothing. In fact, since the launch of its digital product,
iHeart Radio
, Clear Channel pays more than it previously had.
Nutshell -- Clear Channel CEO Bob Pittman is a slick dude. He supported the bill, in part, because he knew his company had nothing to lose and everything to gain, given that the future of radio is on the Internet.
So, now what? What should Pandora do to rectify the situation?
Ask your supporters in the House to draft a compromise bill.
Apologize for the blog post I referenced in the above-mentioned October article where Tim Westergren calls out how much Pandora pays in royalties to SoundExchange and specific artists. That's where the trouble started. Obviously, Pandora pushed its luck and upset roughly 125 major players.
Offer listeners one-year subscriptions to Pandora for half price. Come up with some sort of lifetime option. Pandora One, the platform's subscription option, is consistently one of the top in-app purchases in Apple's (AAPL) - Get Apple Inc. Report App Store. Drive that thing like you stole it.
Increase revenue. Don't run more ads. That's always been a bad idea. Find a way to be an e-commerce player. And, as I suggested months ago, side with artists; become an independent concert promoter staging and selling tickets to exclusive Pandora listener-only concerts across the country.
Tim Westergren is a musician. I did not call him before I wrote this article, though I thought about it. I am sure he is sick about what has happened over the last several weeks.
He's likely more sick about being viewed as "anti-artist" (he's not, by the way, not even close) than he is about his business suffering potentially irreparable damage.
On the bright side, it's likely that Pandora will get through this internally because of Westergren and the culture he has created. I don't expect a
Zynga
(ZNGA) - Get Zynga Inc. Class A Report
-like exodus because of the respect people have for Westergren and the rest of his competent management team.
That's not a great bright side. But that's what happens when you make grave strategic errors. Things get ugly.
Pandora must act and act fast, making genuine moves to take control of the situation.
Rocco Pendola is
TheStreet's
Director of Social Media. Pendola's daily contributions to
TheStreet
frequently appear on
CNBC
and at various top online properties, such as
Forbes
.