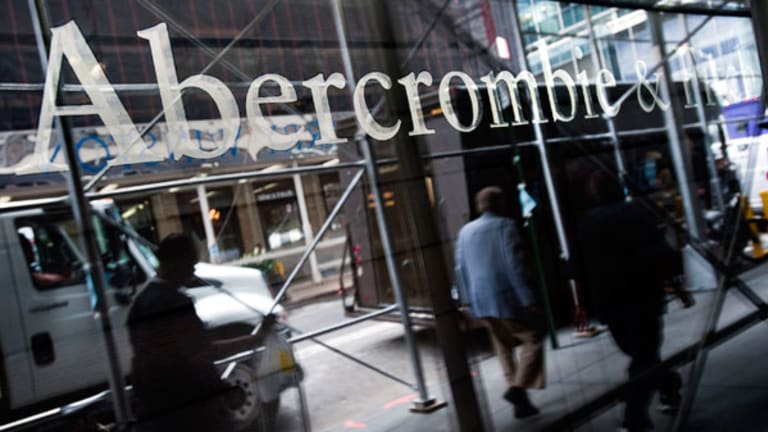 Abercrombie & Fitch Shakes Up Executive Ranks at Unusual Time
The struggling teen apparel retailer has appointed a new executive to oversee all its brands a mere three days before Christmas.
Struggling teen apparel retailer Abercrombie & Fitch (ANF) - Get Report  has decided to shuffle its executive ranks a mere three days before Christmas.
On Tuesday, the company announced that Fran Horowitz, president of its Hollister brand, has been promoted to president and chief merchandising officer, effective immediately, and that Christos Angelides, who had served as the president of the Abercrombie & Fitch brand since Oct. 2014, has left the company.
In Horowitz's newly created position, she will have responsibility for overseeing all of the company's brands, reporting directly to Arthur Martinez, Abercrombie's executive chairman.
An Abercrombie spokesman declined to comment on what triggered Angelides' abrupt departure with just one month left to go in the holiday quarter.
"We are pleased with our performance for the quarter to date, and are on track to deliver continued sequential improvement in comparable sales and achieve the profit expectations we had coming into the quarter," said Martinez in a statement.
Investors seemed to like the move, with Abercrombie shares rising more than 5% in afternoon trading on Tuesday.
Although the Abercrombie spokesman declined to comment on sales trends by division so far in the fourth quarter, the departure of Angelides does reinforce one big trend -- namely, that the namesake brand continues to under-perform the Hollister division in terms of sales.
This has been the case for a while, but the slow pace of turnaround efforts at Abercrombie & Fitch is a continued source of concern for investors given the pedigree of Angelides, who had been a key executive at Britain's second-largest clothing retailer, Next Plc., and is credited with turning the fashion retailer around.
Same-store sales for the Abercrombie & Fitch division were down 7% as of the third quarter, which ended Oct. 31, compared to a 2% decline for Hollister. At about 396 stores globally, the Abercrombie business represents about 47% of sales for the company.
Whereas Horowitz has won plaudits on Wall Street for adding a sense of fashion back to the offerings from California-lifestyle inspired Hollister, Angelides has struggled. In particular, the men's business has stumbled amid fierce competition from more nimble fashion fast players such as H&M and Forever 21. Ultimately, those stumbles caused Abercrombie to appoint Aaron Levine, a former Club Monaco exec who led that company's men's business, as the new design lead for men's back in June. Levine's collections will start arriving in stores in the new year.
Conceded Martinez on the company's Nov. 23 third quarter earnings call, "We recognized that we still have much to achieve, particularly in our journey to improve the performance of the Abercrombie brand."
Now, that overall journey will be led by a new captain.