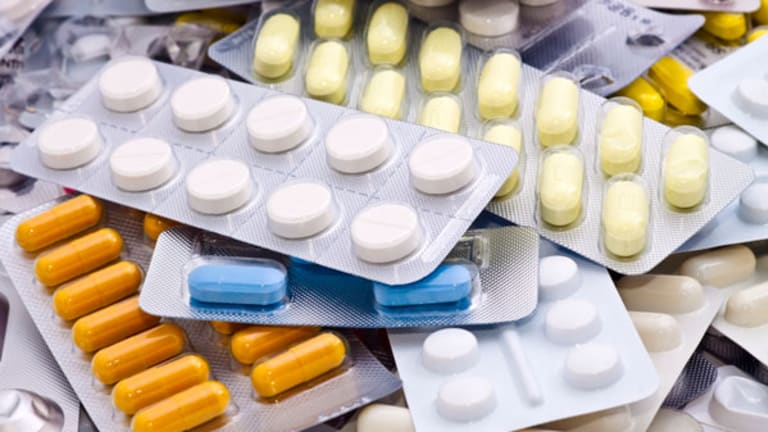 AbbVie Kills Shire Merger, But Door Opens for Bristol-Myers Squibb?
Bristol-Myers Squibb once showed interest in Shire. With AbbVie out of the way, could deal talks between Bristol-Myers and Shire resume? Here's why a Bristol-Myers and Shire deal makes sense.
NEW YORK (TheStreet) – AbbVie (ABBV) - Get AbbVie, Inc. Report  decided to back out of its $55 billion merger with Ireland-based Shire (SHPG) - Get Shire PLC Sponsored ADR Report  on Thursday. But before pharma investors dump Shire, it may be wise to put that trade on hold.
Shire is not without other potential suitors.
Bristol-Myers Squibb (BMY) - Get Bristol-Myers Squibb Company Report , ranked 14th in global sales and slightly behind 10th-ranked AbbVie, is a name investors should watch. It just might be a potential suitor for Shire. Here's why:
Bristol-Myers reportedly hired advisers in 2012 to examine a possible buyout of Shire, according to a report in The Wall Street Journal. At the time, Bristol-Myers was facing the loss of its patent protection for Plavix, a blood thinner and a major revenue driver for the company. 
More recently, there are other reasons why a Bristol-Myers' buyout for Shire makes sense.
Bristol-Myers wants to grow in areas like immunology, where it is ranked No. 9 and Shire is ranked No. 21. Together, the combined companies could move a little closer to competing with AbbVie, which is ranked No. 1 in immunology.
What's more, Shire's advances in areas like Neuroscience and Gastrointestinal would immediately help Bristol-Myers to advance in sales for its central nervous system drugs, where it trails market leader Pfizer (PFE) - Get Pfizer Inc. Report . These businesses for Shire posted a 16% and 17% year-over-year increase in the most recent quarter.
With its large revenue dependence on its blockbuster blood-thinning drugs Plavix and Eliquis, Bristol-Myers needs to diversify its portfolio of drugs. Its blockbuster drugs are still growing in sales, but both have come under attack from companies offering generic versions of the drugs and also from Johnson & Johnson (JNJ) - Get Johnson & Johnson Report , which now has Xarelto, an anticoagulant for preventing blood clots.
For Bristol-Myers, striking a Shire deal would be good to do sooner than later. Bristol-Myers' revenue declined 4% year-over-year in the most recent quarter. The only question about doing a Shire deal is at what cost?
It's a deal Bristol-Myers can afford, based on its $4.1 billion in operating cash flow and its low debt position in relation to the cash it has on hand. However, it will be an expensive deal if Bristol-Myers pays a similar 29% premium like Medtronic (MDT) - Get Medtronic Plc Report recently paid for its $42 billion acquisition of Covidien (COV) .
But given that Shire is growing three major product lines at double-digit rates, a Shire acquisition is worth every penny.
At the time of publication, the author held no position in any of the stocks mentioned.
This article represents the opinion of a contributor and not necessarily that of TheStreet or its editorial staff.