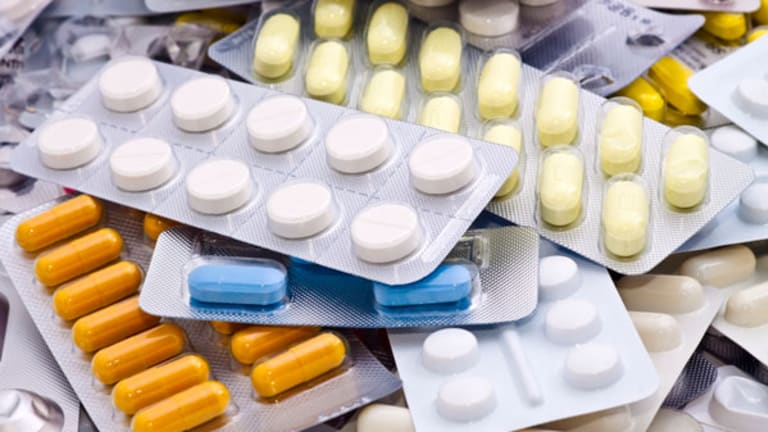 Abbott Labs Has Fallen and It Can't Get Up
The promised growth from a spinoff of AbbVie has not materialized.
NEW YORK (TheStreet) -- The one-year anniversary of Abbott Labs (ABT) - Get Free Report spinning off its drug business into a new entity called AbbVie (ABBV) - Get Free Report has come and gone. There's not much to celebrate.
Investors cheered when management first announced the spinoff back in 2011 because they believed  the remaining portion of Abbott -- the devices business -- would post stronger growth.
That never happened, although Abbott shares are up 2.8% for the year to date as of Wednesday's close of $39.39, compared with a 0.2% decline in the Standard & Poor's 500 for the same period.
The outcome of the split generated concerns and raised questions as to whether management had a strong grasp on the company. It's true that the nutrition business was performing well. But the devices segment, Abbott's largest division, was posting mediocre results.
Making matters worse, sales from Abbott's established pharmaceuticals (or branded generics) were on the downtrend. It was two-step dance going in circles. All told, the value creation investors hoped for when the split occurred didn't happen.
In fairness to management, I believe expectations were always too high. But they did nothing to downplay the potential. And after taking some time to study the company's fourth quarter earnings results, I'm not ready to say that a lot has changed.
The 1% revenue growth can't be seen as anything other than a disappointment. Even though this was slightly better by 2% on a constant currency basis, revenue still fell short of estimates. Essentially, as with the October quarter, Abbott failed to meet the Street's growth projections.
Management offered some compelling reasons for the disappointment. Among other things, management cited the impact of the Fonterra recall. Fonterra is a dairy maker that found traces of bacteria that may lead to botulism. As precaution, Abbott initiated the recall last year. So it's understandable that international growth was somewhat lackluster.

For this reason, I can only take management at its word. But the logic in the rest of the business was still a tough sell, given the strong numbers I've seen from Johnson & Johnson (JNJ) - Get Free Report and Boston Scientific (BSX) - Get Free Report. The company didn't even crack 1% growth in molecular diagnostics. Even more heart-wrenching was the 1% growth in the established pharmaceuticals business.
In odd fashion, management claimed that the 1% growth was due to a 10% operational growth in key international markets. I don't see how that made any sense. The good news was that Abbott found strong support in the diagnostic area. That segment was up more than 8% year over year.
While it's encouraging that the medical optics business advanced close to 15%, that segment is not nearly as large as the devices business. In fairness, the 4% growth is a step in the right direction. But the 4% decline in diabetes killed any sort of glass half-full optimism I could have had.
This narrative hasn't changed. And I don't see how the Street still justifies giving Abbott a higher premium than a top-notch performer like Roche (RHHBY) . Not to mention, with the recall in effect due to the contamination, Abbott's dominant nutrition business is in danger of becoming malnourished.
The way I see it, the company has now reached a point where management should start thinking about a strategic acquisition or two. This is the only way for Abbott to catch up to Johnson & Johnson and Boston Scientific in areas like devices.
And if the company truly cares about shoring up its deficit in diagnostics, which was steady this quarter, significant capital reinvestments need to be made -- especially since Johnson & Johnson has all but given up that market. Rivals like Roche are just not going to sit idle and wait for Abbott to make up its mind.
At best these shares are a hold. The only way to justify buying this stock -- and then, only on a pullback -- is for management to demonstrate better operating balance among all business segments.
We're not there yet.
At the time of publication, the author held no position in any of the stocks mentioned.
This article represents the opinion of a contributor and not necessarily that of TheStreet or its editorial staff.