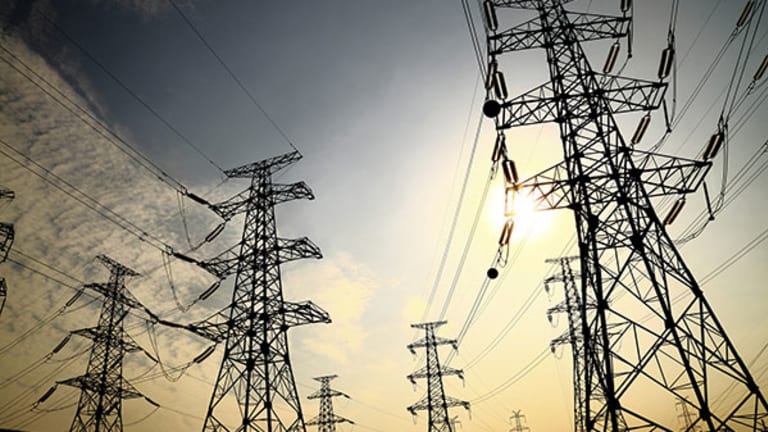 ABB a Good Buy Because of Strong Fundamentals
The Zurich-based provider of power and automation technologies has been buffeted by world events in recent months, including the sluggish Chinese economy, but has a solid long-term outlook.
ABB (ABB) is a buy with an upside of up to 17% from the current price levels. The Zurich-based provider of power and automation technologies has traded in a range between $17.13 to $23.66 over the past year. The stock has a price-to-earnings ratio of 17.44 as of the end of trading Monday. That is slightly up compared to a 16.63 forward P/E for the S&P 500. ABB finished at $18.49 a share, down 1.28% on Monday. 
Over the past month, ABB has hovered in the mid to high $18 a share range. The stock price has languished since June, largely because of the slow-down of the China economy and falling oil prices. ABB generates about one third of its revenue from the U.S. and China. Those are the company's biggest markets.
Lower oil prices impact the spending of ABB's energy industry clients. Also, in September 2015, ABB lowered its annual revenue growth target to 3%- 6% for 2015-2020 from 4%-7% previously.
The company said that its third-quarter results, reflected adverse order patterns and challenging market conditions. But management remains positive because of a positive book-to-bill ratio, ongoing restructuring and cost measures. As per the consensus estimates, ABB missed the revenue estimates, but managed to surpass the order intake compared to the consensus estimates. Please find below a brief summary of consensus and actuals:
Source: Author's own calculations
ABB has been actively pursuing strategies to address the macro headwinds and challenging market conditions. The company announced the realignment of its five divisions into four divisions -- power grids, electrification products, discrete automation and motion and process automation. The power grids division combines the power systems and power products units. ABB CEO Ulrich Spiesshofer said that the company's "new Power Grids division will be number one globally in supplying power and automation solutions for power grid customers, serving transmission and distribution utilities in the future as a single business."
Spiesshofer also pointed out that despite challenging conditions, ABB continued reporting rich and strong cash flows. ABB reported third-quarter 2015 cash flows from operations at $1,173 billion compared to $1.169 billion in the third quarter of 2014.
Earnings outlook and valuation:
ABB's 2015 revenue should be $39.949 billion, a slight increase over 2014, and the operating profit will be $4.035 billion, a slight drop from the operating profit in 2014. These estimate assume 0.3% year-over-year growth in sales and a margin for earnings before interest and taxes (EBIT) of 10.1%. Below is the earnings outlook of ABB:
Source: Author's own calculations
Valuation based on Enterprise value/EBIT:
From 2012 through 2014, ABB has traded at an average enterprise value by EBIT multiple of 12.04x. That assumes a multiple of 12.2x to calculate the target price. Based on this ratio and on estimated 2014 revenue, the stock price target is $22. The calculations are shown in the table below:

Source: Author's own calculations
Based on the fundamental analysis and the above discussion, the recommendation is to buy ABB with a six-to-12-month price target of $22.
This article is commentary by an independent contributor. At the time of publication, the author held 0 positions in the stocks mentioned.