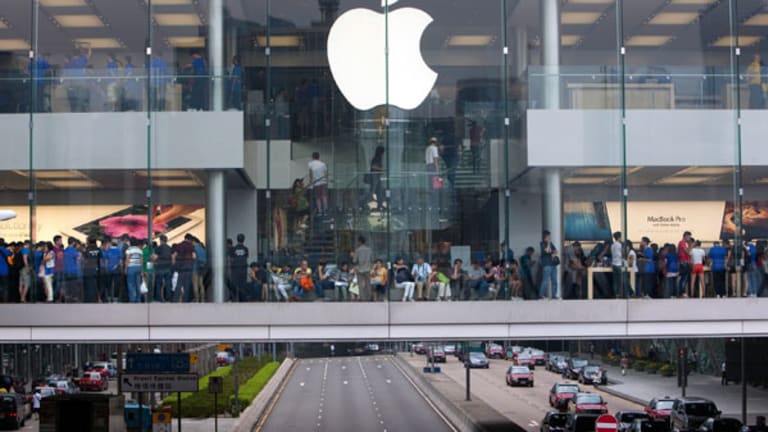 AAPL: All Aboard the Fire Tim Cook Bandwagon
As Apple gets set to report earnings, expect the CEO's seat to get hotter.
NEW YORK (TheStreet) -- I had a feeling this was going to happen.
On April 17, I sounded the alarm arguing that
Apple
(AAPL) - Get Apple Inc. Report
.
As long ago as last October, I warned that missteps such as MappleGate were the types of moves that would make
a guy like Steve Jobs ax a B-player like Cook
.
Shortly after last week's article, I Tweeted:
And, lo and behold, Sunday night, Henry Blodget of
Business Insider
posts a Tweet of his own which credits a
Forbes
article with rolling the ball on talk of Tim Cook's ouster:
In that
piece, the author, Gene Marcial, claims that "Wall Street sources close to some Apple executives say
a move to find a replacement for Cook is afoot, although there's yet no available evidence that the board ... is officially in such a game-changing mode."
Marcial goes on to hijack part of the argument I made last week with this unoriginal bit of wisdom:
So unless Apple CEO Cook announces something really dramatic in new products or astronomical earnings on Tuesday, the stock will surely decline even more. And so will Tim Cook's standing with shareholders and investors -- and Wall Street. That may finally signal his exit.
I don't think I have ever worked in a more predictable business. Or one with so few people who have original thoughts.
--
Written by Rocco Pendola in Santa Monica, Calif.
Rocco Pendola is
TheStreet's
Director of Social Media. Pendola's daily contributions to
TheStreet
frequently appear on
CNBC
and at various top online properties, such as
Forbes
.