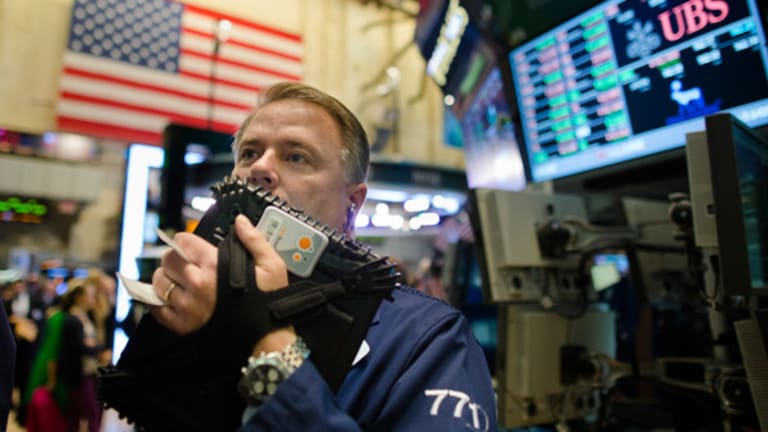 A Stock That's More Than Skin Deep
Nu Skin is the new ruler in the land of Novell.
NEW YORK (TheStreet) -- Sign of the times: Provo, Utah, used to mean two things: Skiing and the headquarters of computer pioneer Novell (NOVL) .
Novell is disappearing: Bought out. Spun off. Now there's a new kid in town:
Nu Skin
(NUS) - Get Nu Skin Enterprises, Inc. Class A Report
.
Nu Skin is a 5.7 billion mid-cap company. Founded 30 years ago, this direct selling company distributes over 200 premium-quality personal care and nutritional anti-aging products across 53 countries.
It is in a demographic sweet spot that my "Best Stocks Now" app just loves.
it combines "innovative personal care products with ingredients that subscribed to the philosophy of 'all of the good, none of the bad' and a generous business opportunity that would attract high-caliber salespeople."
The company might be in some of Novell's old Provo buildings.
Data from
Nu Skin announced this week a new product: an at-home facial spa device. I know some of the women in my household probably can't wait to see this thing and try it out. They're probably excited -- no longer will they have to go to the local spa to get their facial, they can do it at home.
This new product has been received with pretty good fanfare for a company that is already one of the hottest stocks in the market. Even so, I know a lot of great companies with great products that are not necessarily great stocks. But Nu Skin is hot.
It also has all of the three characteristics of a "Best Stock Now!": performance, valuation, and a healthy stock chart.
Performance
: Over the last 10 years, NUS has delivered 25% per year to investors while the market has delivered only 5% per year. Over the last five years NUS has delivered 45% per year while the market has delivered 7% during the same time frame. So far this year the stock is up a whopping 170% and I've yet to hear about it on any of the financial channels. They love the stodgy stocks of yesteryear. Nothing stodgy or old about the performance of this equity.
Data from
It gets a grade A for performance and A+ for momentum.
Valuation
: Now let's look at the valuation. The stock is trading at nearly 17 times forward earnings. It's expected to grow at a rate of 23% per year going forward over the next five years. This makes for a PEG ratio of 0.73.
Data from
When I extrapolate these numbers, apply an appropriate multiple and carry them out over the next five years, I get a valuation of $170 on the stock. Currently, NUS is trading at $97, so it has a lot of upside potential.
Stock Chart
: The final characteristic that makes Nu Skin a "Best Stock Now!" is its stock chart. Take a look -- it's awesome.
Courtesy of StockCharts.com
Nu Skin comes in at #17 out of the 3,565 stocks I rank on daily basis.
Nu Skin is a "Best Stock Now!" that I currently own at Gunderson Capital Management.
Data from
At the time of publication the author had a position in NUS.
This article was written by an independent contributor, separate from TheStreet's regular news coverage.