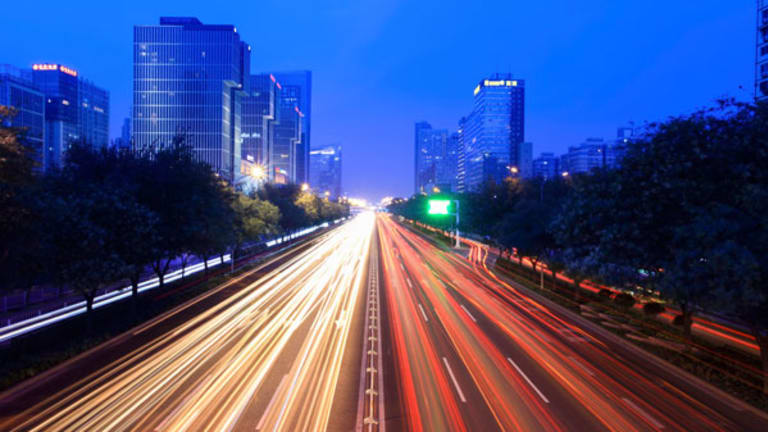 A New MLP Exchange-Traded Fund Hits the Market
Fund provider Direxion's product is aimed for long-term investors.
NEW YORK (TheStreet) --Fund provider Direxion is known for its exchange-traded funds that use high amounts of leverage or that go in the opposite direction of the market.
The firm, however, also has a small line of funds for what it calls long-term investing, including the newly listed Direxion Zacks MLP High Income Shares (ZMLP) - Get Direxion Zacks MLP High Income Index Shares Report.
MLP stands for master limited partnership, a kind of holding that tends to generate high yields usually tied to the transportation of oil, natural gas or some other resource. MLPs often trade differently than the broad equity market, but their taxation can be complicated.
The fund from Direxion tracks an index of high-yielding MLPs constructed by Zacks Investment Research. The underlying index is created using a quantitative process that screens MLPs with market caps greater than $300 million for value, liquidity, short interest, dividend yield and other unnamed factors.
The final constituency is made of the 25 MLPs that score the highest in this process. Those holdings are then equal weighted and rebalanced quarterly.
The fund's underlying index has a 7.01% yield, which after accounting for the fund's 0.65% expense ratio could give ZMLP a 6.36% yield, but as is the case with all exchange-traded products, the actual payout from the fund could be more or less than the preliminary indication.
The above-mentioned complicated taxation focuses on the issuance of a K1 partnership form by the MLP, which in itself then requires extra paperwork for investors at tax time and can even result in taxes owed even when an MLP is held in an individual retirement account or other tax-advantaged account.
It is important that any investors interested in MLPs consult a tax professional to better understand the ramifications on their own personal situation.
According to ETF.com -- the old IndexUniverse.com which rebranded over the weekend, there are 21 MLP exchange-traded products. ZMLP is one that structures as a C corporation, which means that it spares investors the issuance of K1 forms. Funds structured this way pay the tax for shareholders.
No K1 forms is a positive, but the negatives to the C corp structure include the possibility that the fund will have a large tracking error or that a fund holder will end up having had more taxes paid on their behalf than they otherwise would have paid simply by owning units of an individual MLP.
Technically MLPs issue units as opposed to shares. Investors in MLPs are referred to as unit holders as opposed to shareholders.
In addition to often having a low correlation to equities, MLPs can have a low correlation to bonds. Although that might be true, the market may be heading into an unfamiliar environment if interest rates go up meaningfully as many market participants believe.
After more than 30 years of generally falling interest rates, it appears as though rates have stopped declining. That doesn't mean rates must go higher, but low correlations while rates fell may not hold up when rates go higher.
At the time of publication, the author didn't hold a position in the fund mentioned.
This article represents the opinion of a contributor and not necessarily that of TheStreet or its editorial staff.