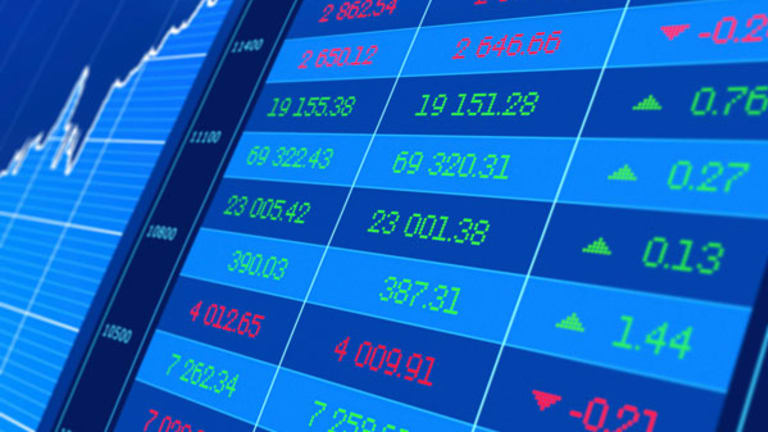 A New Fund at the Right Time
Investors should do well with this new fund of closed-end funds. But they will have to stomach some volatility.
NEW YORK (TheStreet) -- ETF industry veteran Christian Magoon recently hung his own shingle at the eponymous Magoon Capital to get into the fund business. YieldShares High Income (YYY) is the firm's first product.
YYY is a fund of closed-end funds, or CEFs. CEFs are a double-edged sword. Most of the time they offer fantastic yields, but during times of market stress as we've seen in the last few weeks, they can be very volatile.
The reason for the volatility is the CEF structure. Traditional mutual funds and exchange-traded funds can increase or decrease their number of shares based on asset flows. CEFs offer a fixed number of shares, which during times of heightened emotions can cause the market price of a CEF to diverge dramatically from the underlying net asset value (NAV) of the CEF. That is where CEF's trading at a premium to NAV or discount to NAV comes into play.
The other dynamic is the extent to which CEFs employ leverage as a way to enhance yield. Similar to a margin account, that leverage can work against the net asset value during large declines.
YYY takes a balanced approach to asset allocation. Equity CEFs make up 59% of the fund. Debt funds make up 26% and broad asset-allocation funds 15%. The fund is populated through a screening of the CEF universe.
To be considered for inclusion, a fund's market cap must be at least $500 million and meet minimum daily trading requirements to ensure liquidity. Funds meeting that criteria then go through a scoring process based on yield, discount to NAV and liquidity. The 30 CEFs with the highest scores are put into the fund and this process will then reconstitute annually.
Also see: ETFs for When the Fear of Fed Tapering Subsides>>
The fund skews toward some of the larger fund providers like Eaton Vance at 28% of the fund and Blackrock at 26%. This bias is due to the size and volume requirements for inclusion. Eaton Vance is a large company with a large presence, while a fund provider like Aberdeen is smaller and has no presence in YYY for now. Surprisingly, only 9.68% of the fund is allocated to funds from PIMCO, a giant player in all parts of the fund world.
Although the fund contains only 30 holdings, no single CEF will have more than a 4.25% in the fund subject to rebalancing. That will protect YYY holders against any sort of extreme outlying event that might occur in one fund.
Yield information isn't available yet from the company website, but it is common for CEFs to yield 6-8%. For comparison, the
PowerShares CEF Income Composite Portfolio
(PCEF)
has a trailing yield of 7.9%.
The total expense ratio of YYY is 1.65%, but as with any fund of funds, the expense ratio has two components. The expenses for the underlying CEFs, known as acquired fund fees, are 1.15%, and the management fee to Magoon Capital is 0.50%.
Every investment product has risks, and understanding those risks are crucial to investment success. Potential volatility in YYY isn't a reason not to have exposure, but is an argument for moderate exposure.
Also see: 5 Tips for First-time Home Buyers>>
CEFs trade well and offer generous yields, but every few years, an event like what is happening now in the markets will lead to 15-20% declines in short order.
Knowing that, an informed investor should have a proper portfolio weighting so that he doesn't panic and sell after a large decline. Just as declines come every few years, so too do recoveries.
Most CEFs have declined a lot in the last few weeks, and when this scare is over, most of them will go back up. That could make the debut of YYY timely.
At the time of publication the author held no positions in any of the stocks mentioned.
This article is commentary by an independent contributor, separate from TheStreet's regular news coverage.
This contributor reads:
On Twitter, this contributor follows: