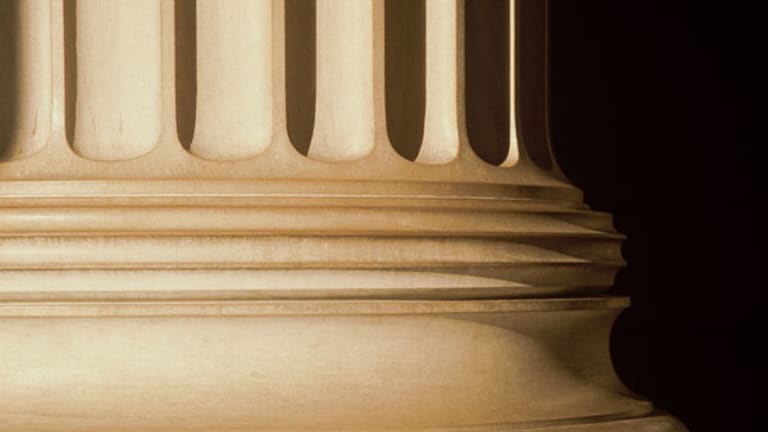 A Matter of Principle: Leadership Matters
Southwest may have lost the bid for Frontier, but its display of principle was admirable.
Southwest may have lost the bid for Frontier, but its display of principle was admirable.
NEW YORK (
) -- I think if I were an employee of
Frontier Airlines
, I would be disappointed with the results of the bidding war over the bankrupt air carrier.
Southwest Airlines
(LUV) - Get Report
was the favorite as far as most watchers were concerned but in the end
Republic Airway Holdings
(RJET)
won the day, setting the stage for Frontier to maintain its brand as a wholly owned subsidiary.
I would be disappointed as an employee, not because Republic is destined to fail or because it is bad in some way. I would be disappointed because Southwest is such a consistent and unique company in both its culture and its leadership.
CEO Gary Kelly took the reins of Southwest from legendary Herb Kelleher and has continued to establish the airlines as a pre-eminent and profitable airline for 36 consecutive years. In fact, it is the largest U.S. carrier in terms of domestic passengers flown (101.9 million in 2007).
Much of Southwest's success is attributable not only to the team of Herb Kelleher and Colleen Barrett (President Emeritus) in their visionary start-up, but to the ability of Gary Kelly to maintain and grow the company's culture into a best practice for any service industry. Through his leadership, Kelly has established a unique business model: a company that states its values clearly and refuses to waiver even when opportunity knocks.
The bid for Frontier Airlines is a good example of Kelly's commitment to principle. Although Wall Street has now become nervous over the ability of Southwest to maintain profitability with limited potential for growth, Kelly walked away from the deal won by Republic for one primary and principled reason. Southwest had set the contingency that the pilot unions of both airlines would need to agree on the terms of the deal. This never happened so Southwest passed on the opportunity.
Was this a bad business call? I'm quite sure that many reading this column would argue that Kelly showed a lack of flexibility that will eventually cost Southwest in the future. But this depends on how you measure success. Southwest has become the most successful airline based on an unwavering commitment to employees and customers. That has been a part of the Southwest Airlines brand since 1974. The demand for agreement from the pilot unions was seen within Southwest as a continuation of that commitment. In other words, employees have to support the deal or there is no future.
In an age of moral relativity, it is refreshing and encouraging to see a CEO take a stand to protect the integrity of his company. And before you start lambasting me for "not understanding how business works," or "forgetting that companies are in the business of making money," let me point out that Southwest became the largest domestic carrier exactly because of this unyielding attitude on principle.
If you want to argue whether or not letting the unions decide the fate of the deal was the best approach at the point of time of deal-making, I'll concede there is some question. But once the commitment was made, the fact that Kelly did not back down is admirable in a big way.
This is why I think in the long term that Southwest Airlines is still a model of strong leadership. Of course it's being battered by the same forces that are rocking the airline industry for all carriers. And it has opened itself to the bitter criticisms and battles that it has engaged in with the established transportation industry from day one. Then again, employees of Southwest Airlines take great pride in their "warrior spirit." When great people want to fight alongside the leaders, it takes more than a failed merger to wipe out a strong organization.
That is not to say that Kelly and his leadership team are going to be able to coast. The famous oil-price hedge that saved Southwest enormous amounts of money has served its purpose and is something of a non-issue today.
As much as Kelly abhors the idea of bag fees or other incidental charges, he may be up against a no-win situation as the competition practically runs at a loss to compete with him. Airlines such as Delta, US Airways and Continental, are taking great pleasure in pointing out that Southwest is starting to be a legacy of the airline industry rather than a scrappy start-up.
While that may be true technically, it doesn't have to be true culturally. If Kelly and his team can continue to challenge the organization to be innovative, accountable and engaged, Southwest can continue to adapt to changing conditions.
Southwest has never focused on market share but has always focused on profitability. This might not be what the Wall Street gurus want to see, but it is the focus that Gary Kelly has used to make Southwest a powerhouse in the past. I believe the impact of this strategy, coupled with the strength of the vision and the people within Southwest, will continue to make them successful in the future.
-- Written by Todd Thomas in Southfield, Mich.
Leadership Development Specialist, L. Todd Thomas ("Dr. Todd") PhD, M.S, M.A, is Founder of
IMPACT Consulting and Development
. Dr. Todd holds a PhD in Human Communication, Masters in Educational Psychology and a Masters in Interpersonal Communication. He was a professor at North Carolina State University and Indiana University before leaving for the corporate world. He led Organizational Learning at Rockwell Avionics and was the executive responsible for Organizational and Executive Development at Daimler Financial Services for 10 years. Dr. Todd has coached and consulted with over 3000 leaders from 40 different countries spanning 4 continents. He is a speaker, seminar leader and the author of "Leading in a Flat World: How Good Leaders Become Greatly Valued." Other titles include "Life Lessons for Leaders" and "Stop Wasting Your Time: Creating High-IMPACT Meetings" as well as the "Leadership Integrity Quotient(tm)" leadership assessment.