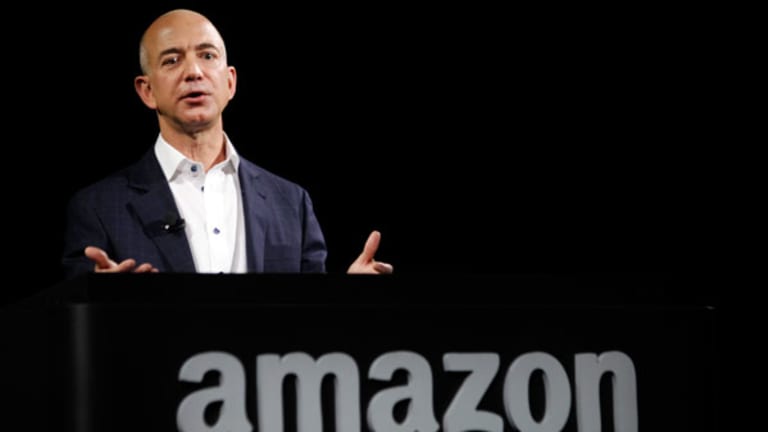 NEW YORK (TheStreet) -- In the middle of a highly complex transaction, the board of a high-flying tech company abruptly replaced the CEO. A charismatic founder, he had managed to raise over $20 million in private capital, to acquire three companies on three continents and to cobble together an exciting though always-on-the-brink business.
One day, he was gone and the search for
. Two years later, the entire $20 million has been written off, a new CEO with no domain expertise but plenty of managerial experience is at the helm, and the investors have re-upped with $5 million of fresh capital. The end of that story remains unclear: There could be a total write off or a strategic sale that will cover all the red ink.
On another occasion, the head of a multi-billion family business in New York asked if a venture capital group invested in start-up companies that didn't have the right CEO in place. When the answer was affirmative, he was puzzled. 
These two vignettes encapsulate the choices that venture investors make every day. Of course, no one ever invests knowing the CEO is the wrong person, but it's also difficult to know if someone is the right leader. This decision is key to a young organization's growth, too.  
In both stories, the CEO was in his late forties, had run companies with revenues in the millions, was technology savvy and knew how to read a financial statement and make a profit.
But were they the right CEO for this new business? Who is the right CEO for a start-up? Is it even knowable when the trajectory of the company is unknown?
Most VCs subscribe to the bet-on-the-jockey theory. They look for true entrepreneurs, people who have unusual abilities to multi-task -- and with the smile of the confident.
They can raise money, motivate employees, charm customers, create a great product and give back to the community on week-ends. And they can reinvent themselves repeatedly as the vagaries of the tech market force them to throw away old plans and generate new ones.
Successful VCs such as Kleiner Perkins or Sequoia have built extensive networks of executives in the industry and continually nurture these relationships.
Every VC firm of note has an entrepreneur in residence program to give potential stars a home to incubate a new idea or to be exposed to incoming deal flow that may be in search of top talent. They also habitually re-invest in their successful entrepreneurs.

Despite this process, VCs replace an overwhelming majority of founders within three years of investment. This leads to fruitless negotiations about control issues by founders with VCs pre-funding.
Post funding, founders live with the fear that they will be fired by their new best friends. Yet boards often act too late to replace CEOs they had originally praised. This is out of personal sympathy or because of a reluctance to deal with the trauma of replacing a founder.
Andreessen Horowitz, one of the pre-eminent venture capital firms today, publicly professes a pro-founder attitude and frequently mentions the success of such tech titans as Steve Jobs at Apple (AAPL) - Get Apple Inc. (AAPL) Report , Jeff Bezos at Amazon (AMZN) - Get Amazon.com, Inc. Report , Dave Packard at Hewlett Packard (HPQ) - Get HP Inc. (HPQ) Report , Bill Gates at Microsoft (MSFT) - Get Microsoft Corporation (MSFT) Report .  
To fulfill its mandate, the firm has structured itself differently from other VCs. It has invested in building groups dedicated to recruitment of management and technical talent, and PR, sales development and corporate development workers at various levels. These groups operate as external resources for the portfolio companies, supplementing or replacing internal efforts.
The founder is assumed to be in a better position to guide a company through the tumultuous start-up phases, but he or she needs help traversing these phases, and with this model, they can really get it.
Whether Andreessen Horowitz's approach will yield better returns than its VC peers will only be known in the future (due to the youth of the firm). Some studies point to higher internal rates of return with founder-led firms.
But it is impossible to compare what would have happened if the founder had stayed to what happened when the professional CEO came aboard (possibly to the rescue). Perhaps the founder would have recovered on his or her own? 
A self-aware founder is what is truly needed. This is someone who knows how to ask for help. The help may result in the creation of a true management team, one that goes beyond a founder or even a classic founding team of product person and programmer.
Or it may lead to the replacement of the founding CEO, as happened at LinkedIn (LNKD) when Jeff Weiner was recruited by Reid Hoffman.
Regardless, the founder holds the keys. Hold on for too long and he will be pushed aside and perhaps not have a say in a replacement. Embrace change, build a solid structure and the founder will have the best chance of seeing a vision realized.
This article is commentary by an independent contributor. At the time of publication, the author held no positions in the stocks mentioned.