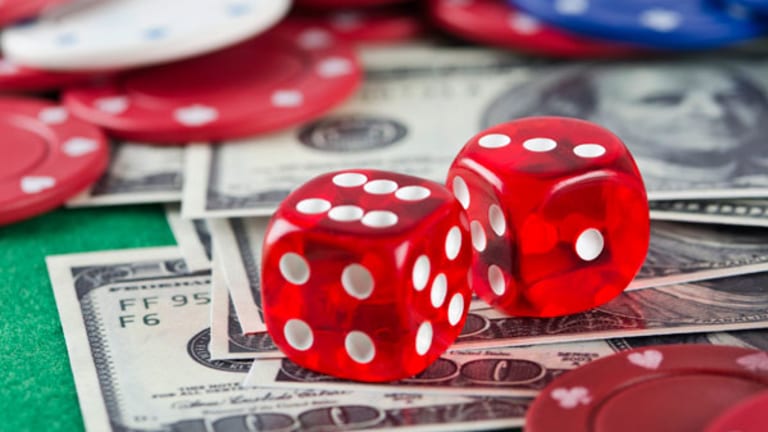 A Gambler Psychology on Wall Street
If your time horizons are short and you're not a market professional, you're a gambler and not an investor.
"Just like every fool day trader, I thought I was a corporate raider."
NEW YORK (
) -- The above is a line from
The Me I Used To Be
, a humorous lament from the dot-bomb days, by the Austin Lounge Lizards. The song tells of someone who once was rich and now is happier being poor, without the responsibility of managing money.
But it's also the song of a new kind of small "investor," one who focuses on stocks' daily movements and may read this site.
Felix Salmon called them "hobbyist" investors at
Reuters
and they're not really investors at all.
They're gamblers. We're gamblers.
I have a number of things in my retirement portfolio, and I disclose each holding whenever I write. But the best-performing thing I have is an index fund tied to the
Standard & Poor's 500
index.
Since 2009 it's up over 20%; while some of my individual stocks have done better than that, the average isn't that good.
I make this admission freely because I've never pretended to be anything other than a financial journalist. I am not a financial analyst, I write financial articles. I suspect my performance is fairly typical.
The lesson is that when you chase momentum you usually get burned, and there's always momentum in stocks. That's the "action," and you can play it up or down.
If you've been short
Apple
(AAPL) - Get Apple Inc. Report
the last three months, you're in clover. If you were short
Netflix
(NFLX) - Get Netflix, Inc. Report
a year ago, you were making big money, too.
Well, maybe you weren't "making" money. You were "winning" it. But the cash of some lottery winner spends as well as Tim Cook's paycheck.
The question is, has Apple's business really changed in that year? It is, even today, trading for 8% more than it was back then. Had you bought into Netflix back in October 2011, when it was at its speculative high, you're still down 29% even with its latest pop.
I'm not saying don't play the market and don't read the financial press.
I'm saying you should understand the difference between gambling and investing. I invest in Apple because I believe that, five years from now, the business will grow and it will be worth more than it is today. If I put in money with a shorter time horizon, a few months or even just one year, I'm gambling.
Your odds on the Wall Street casino get longer the shorter your time horizon becomes. I joke that
Charles Schwab
(SCHW) - Get Charles Schwab Corporation Report
is my "bookie," and that when I like a horse I call my bookie on the Internet machine to place a bet.
The "vig" isn't bad, under $10 per trade, but that's not the whole story. The rest of the story are the short-term moves taken out by the professionals in programmed trading, and the slightly longer moves taken out by other gamblers in momentum trades. Add in those costs and you're better off at the blackjack tables.
The longer your time horizon, the more all that washes away and becomes irrelevant. The shorter your time horizon, the more you're gambling rather than investing and the worse you're going to do. Over time, you'll do about as well as everyone else.
I hope this column doesn't lead you to a preference for the sports pages, because there are always good opportunities out there and I'm always on the lookout for them. You should be, too.
But that's the reality of today's market when great companies like Apple are trashed and speculative ones like Netflix are raised on high.
If you want to make money on the stock market, buy good companies at reasonable multiples, hold them and ignore the noise. However, if you want to play, you can play, and the Street -- like Las Vegas -- will be happy to take your money.
At the time of publication the author had positions in AAPL and SCHW.
This article was written by an independent contributor, separate from TheStreet's regular news coverage.