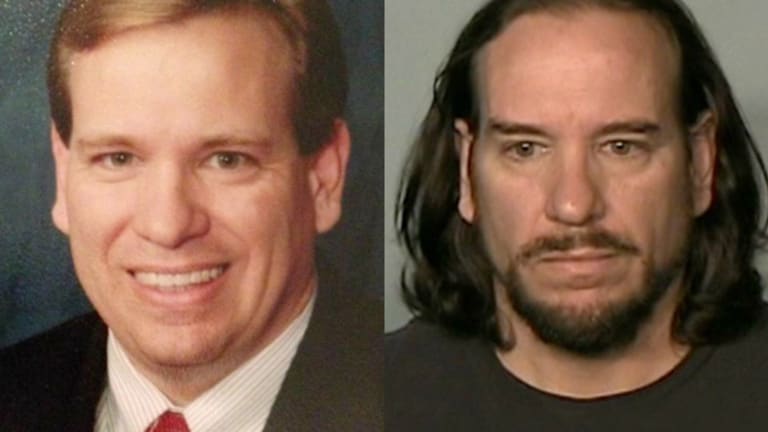 A Fake Suicide Note as Evidence? It's Not Kafka, It's Finra
In August, eight investors were awarded $1.28 million in an arbitration against FSC Securities. But the firm hasn't paid up and is mounting an aggressive defense.
Ask a shill for the securities industry to defend the practice of forcing investors to use industry-run arbitration when they have a gripe with their brokers, and you will hear something like this:
Arbitration is great for brokers and investors alike because it's efficient. It's all but impossible to overturn awards, so litigation doesn't drag on. And when investors win, award money arrives quickly: Firms that don't pay within 30 days risk suspension by Wall Street's self-regulators at the Financial Industry Regulatory Authority.

Want the official word? Here's what Kevin Carroll, associate general counsel at Sifma, Wall Street's lobbying group, wrote in an op-ed for InvestmentNews: "There is no longer any serious debate that securities arbitration is faster and less expensive than court and that investors fare well in it." 
Merrilyn Teixeira, a 69-year-old widow in Suwanee, Ga., says the happy talk about the arbitration forum run by Wall Street's Financial Industry Regulatory Authority, or Finra, is a load of bunk.
"It's very disappointing because you feel the Finra organization is there to protect you and they're really not," she told me in a recent interview.
Teixeira should know. A panel of Finra arbitrators said on Aug. 11, 2015, that she and seven other investors should be paid $1.28 million by Atlanta-based FSC Securities.
The investors had accused the firm of failing to properly supervise brokers who pulled off a brazen fraud that left several of the victims penniless. The arbitrators said in the August decision that Teixeira's slice of the award was supposed to be $424,296.
But Finra's 30-day deadline to write checks to the investors has long since come and gone.
Six months after the Sept. 11 deadline, Teixeira and the others got word on March 23 that, after being turned down by a court on an earlier motion to vacate the award, FSC had launched a second appeal that will cost the victims additional legal fees and extend the uncertainty as to whether they will ever see their money.
"I find I can't sleep at night just wondering what's going to happen," Teixeira told me.
A spokesman for AIG Advisor Group, the holding company for FSC and three other brokerage firms, said the firm doesn't comment on ongoing litigation. In January, American International Group said it would be selling AIG Advisor Group to Lightyear Capital, a private equity firm, and PSP Investments, a Canadian pension manager.
Michelle Ong, a Finra spokeswoman, said that Finra must allow firms their rights to due process and that FSC had to post a bond for the amount of the award to assure the investors would be paid if the appeal fails. It's very rare that a brokerage firm moves to vacate an award, Ong said, and even rarer that a firm would appeal after being denied an initial motion to vacate.
To the investors awaiting closure on the case, two of whom are retirees who lost everything and took jobs driving school buses to make ends meet, it's little comfort that their situation might be a statistical quirk.
The errant broker behind the investors' losses is Aubrey Lee Price, a one-time minister who cajoled or tricked 115 investors into putting $40 million into a hedge fund turned Ponzi scheme, PFG LLC. Teixeira recalls that when she met with the former minister for the occasional dinner to go over her account, "Every time we sat down, we would say grace before we ate."
Price faked his own suicide on a boat in Key West, Fla., in 2012 when it was clear that his scheme had unraveled -- a ruse so effective that a judge declared him dead.
During his time as a would-be dead man, he peddled drugs and served as the occasional bodyguard for prostitutes, according to the Federal Bureau of Investigation. Price was arrested in 2013 and today is behind bars at a medium-security federal prison in Estill, S.C. He's scheduled for release in 2040.
Although Price left FSC in 2008, neither he nor FSC told the investors that he'd departed, according to John Chapman, the Cleveland-based lawyer who is representing Teixiera and the others.
Chapman, who has represented about 70 of Price's FSC customers, said most of his clients thought Price and Justin Zegalia, to whom Price had sold his book of business, were working as a team at the firm.
When Zegalia was sued by a receiver attempting to collect assets of Price and entities associated with him, he said in court papers that he was "completely unaware" of Price's fraud.
Lawyers for Price and Zegalia did not respond to email inquiries. Finra barred Zegalia in 2014.
For its part, FSC said in its answer to the complaint that the investors were experienced, sophisticated people who knew that the hedge fund was not sold by the firm. The investors are going after FSC because there is "little or no chance of obtaining any recovery from Price," the firm said.
FSC also cited Price's suicide note to enhance its defense. Never mind that the very reason for the note -- his supposed suicide -- was itself a lie. "Price assumed full responsibility for the losses" in his note, FSC wrote in its response to the accusations.
On Sept. 11, 2015, the day the payments to the investors were due, FSC filed a motion to vacate in Superior Court in Cobb County, Ga., saying that the arbitrators had disregarded the law when they issued an award based on FSC's failure to supervise. FSC argued that violations of Finra's supervisory rules don't qualify as the basis of a claim. 
The judge didn't buy it. So FSC filed the second appeal.
While the legal maneuvering drags on, Teixiera says she spends cautiously, fearful that something urgent could come up that she no longer has the resources to cover.
"It's been like a roller-coaster ride," she said.
Arbitration that's quick, fair and not easily challenged? Don't tell that to the widow from Suwanee.