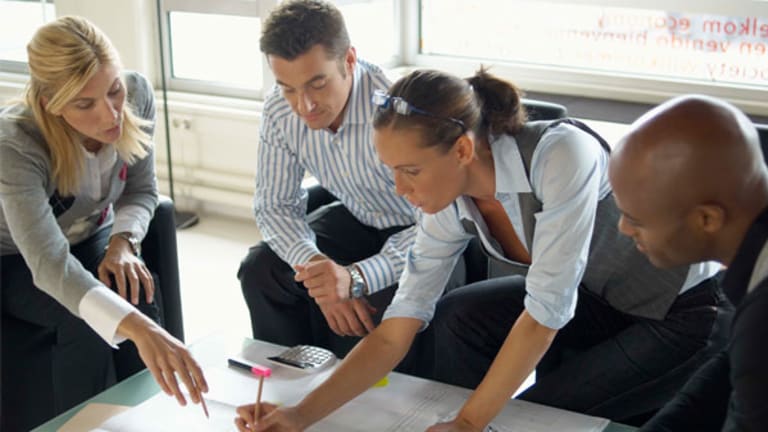 A European Should Lead IMF: Opinion
There have been too many instances of Asian countries manipulating exchange rates.
The following commentary comes from an independent investor or market observer as part of TheStreet's guest contributor program, which is separate from the company's news coverage.
NEW YORK (
) -- The debate over whether a European or Asian should lead the International Monetary Fund involves more than symbolism. An Asian leader could be bad for free markets and the progress of the global economy.
Dominique Strauss-Kahn resigned as head of the International Monetary Fund as he faces charges of sexually assaulting a maid in his New York hotel room last weekend.
After World War II, the World Bank was established to provide long-term financial and technical assistance to developing countries, and the IMF was created to manage a system of fixed exchange rates. Essentially, the dollar was pegged to gold and other currencies to the dollar. The Americans got the head of the World Bank and the Europeans the IMF.
With the demise of the fixed exchange rate system in the 1970s, the IMF mission evolved to providing short-term loans to countries with sovereign debt issues -- that is why it is currently involved in Greece's debt problems -- and advocating transparent, market-determined exchange rates.
Too many Asian governments on too many occasions have flaunted the system of market-determined exchange rates, and violated World Trade Organization rules against manipulating exchange rates to accomplish competitive advantages and trade surpluses -- the WTO defers policing such abuses to the IMF. Notably, abusers have included China, India and Japan, which constitute the lion's share of Asian GDP.
Were the Asians permitted to capture the IMF bureaucracy, its role could easily morph into sustaining exchange rate relationships that greatly disadvantage U.S. and European growth. Slow growth caused by global trade imbalances, created by undervalued Asian currencies, make worse sovereign debt problems in Europe, and U.S. federal and state budget challenges.
Asian growth has been remarkable but it has come in some measure from Asian governments breaking the rules, and we shouldn't put them in charge of enforcing those rules.
Readers Also Like:
Bank of America's Last, Best Hope
Paulson's 10 Best New Investment Ideas
Professor Peter Morici, of the Robert H. Smith School of Business at the University of Maryland, is a recognized expert on economic policy and international economics. Prior to joining the university, he served as director of the Office of Economics at the U.S. International Trade Commission. He is the author of 18 books and monographs and has published widely in leading public policy and business journals, including the Harvard Business Review and Foreign Policy. Morici has lectured and offered executive programs at more than 100 institutions, including Columbia University, the Harvard Business School and Oxford University. His views are frequently featured on CNN, CBS, BBC, FOX, ABC, CNBC, NPR, NPB and national broadcast networks around the world.