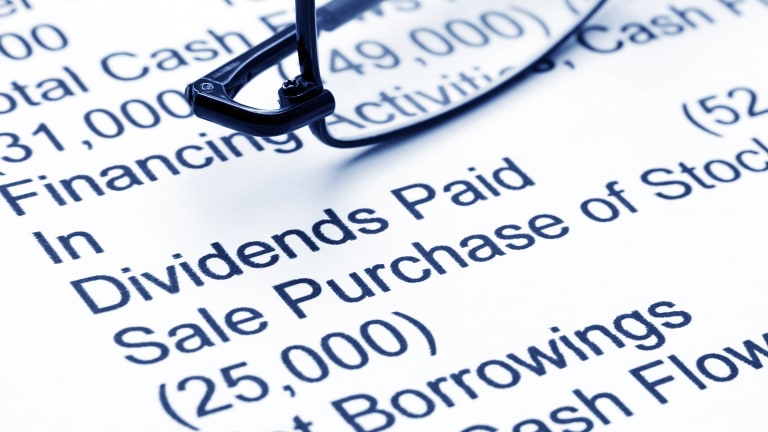 A 'Double-Whammy' Could Clobber Investors This Week; Get Ready With These 3 Utility ETFs
Turmoil in the EU and apprehension over the Federal Reserve is driving investors to safety. These high-dividend ETFs can protect your portfolio and generate income at the same time.
"Brexit" and Federal Reserve Chair Janet Yellen could deliver a one-two punch this week that sends global markets reeling. Small wonder that investors have been fleeing to safety, especially to utility stocks that pay high dividends.
We think utility exchange-traded funds are an even smarter bet; below we pinpoint the three best ones to buy right now. We also unveil an investment method that confers outsized gains in up, down or sideways markets.
Anxiety over Britain leaving the European Union is easing somewhat, with the latest polls showing the "remain" camp gaining ground over the "leave" camp. The brazen murder last week of pro-EU British MP Jo Cox at the hands of an extreme right-wing nationalist seems to have stopped the momentum of the formerly ascendant Brexiteers. But the outcome of the June 23 referendum remains too close to call, and investors are spooked. The consensus among analysts is that Britain leaving the EU would be disastrous for the country and international economic stability.
Also looming as a source of investor worry this week is Federal Reserve Chair Janet Yellen's semiannual testimony before the Senate Banking Committee in Washington, scheduled for June 21. Yellen's Delphic utterances have the power to move markets; her most recent observations about economic growth in the U.S. were hardly reassuring.
All of this makes high-dividend utility funds a smart moneymaking move now. Let's look at the three most promising, in ascending order of risk.
1. Utilities Select Sector SPDR ETF (XLU) - Get Report
The largest utility exchange-traded fund, the Utilities Select Sector SPDR tracks the Utilities Select Sector index, which mirrors the large-cap utility stocks in the S&P 500. This ETF has $8.34 billion in assets under management and currently has holdings in large (mostly electric) U.S. utilities. The Utilities Select Sector SPDR ETF's top five holdings (in order of percentage of fund assets) are: NextEra Energy, Duke Energy, Southern Company, Dominion Resources and American Electric Power.
American Electric Power is a holding in Jim Cramer's Action Alerts PLUS Charitable Trust Portfolio. See how Cramer rates the stock here. Want to be alerted before Cramer buys or sells AEP? Learn more now.
Utilities Select Sector SPDR ETF has racked up a year-to-date return of 14%, making it a good choice for your wealth-building investment strategy over the long haul. The expense ratio is low at 0.15%. The Utilities Select Sector SPDR ETF currently yields 4.0%.
2. Vanguard Utilities ETF (VPU) - Get Report
With net assets of $2.95 billion, Vanguard Utilities ETF has a more diverse base than the Utilities Select Sector SPDR ETF,encompassing several smaller utilities. More than half of the Vanguard Utilities ETF's holdings are electric utilities. Multiutilities that provide more than one service (for example, electric and gas) make up about one-third of its holdings, with the remainder are gas, water and energy traders. VPU is well-suited for investors who want a broader stake in the U.S. utility industry. 
VPU has generated a year-to-date return of more than 17%. The expense ratio is low at 0.10%. The Vanguard Utilities ETF currently yields 3.0%.
3. Fidelity Select Utilities Portfolio (FSUTX) - Get Report
With net assets of $984.57 million, the Fidelity Select Utilities Portfolio (FSUTX) - Get Report , an actively managed mutual fund, seeks capital appreciation for its investors by investing in the equities of growth-oriented North American-based utility companies. Turnover of holdings is relatively high. The ETF's top three holdings in order of fund percentage: NextEra Energy, Sempra Energy and Dominion Resources.
This fund is less diversified in its holdings than our other two utility funds, which makes stability a concern if you're risk averse. The expense ratio is 0.78% (still relatively low compared with the category average of 1.15%), and the current yield is 1.9%. The fund has returned 17% so far this year.
---
As we've just explained, these three ETFs are superb growth-and-income plays amid highly dangerous times. But if you'd rather avoid ETFs and individual stocks altogether while the market goes through this period of extraordinary turbulence, I know a way you can make a guaranteed $67,548 over the next 12 months. In fact, this technique is so successful and simple, you might want to give up "conventional" investing forever! Click here now to learn more.
John Persinos is an editorial manager and investment analyst at Investing Daily. At the time of publication, the author held no positions in the stocks mentioned.