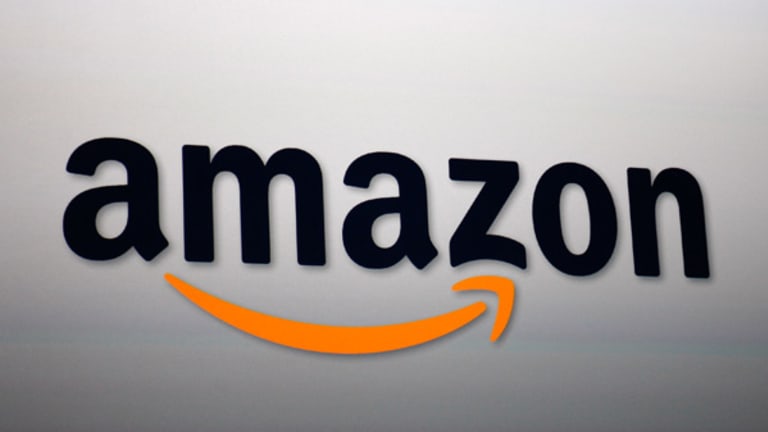 A Difficult Quarter for These Six Highflying Stocks
These six stocks were priced for perfection, leaving little room for error.
NEW YORK (TheStreet) -- The "Super Six" -- a group of highflying and arguably overpriced stocks -- is beginning to show some cracks.
In the three months since I unveiled this equal-weighted "anti-value" portfolio, the group -- which includes Amazon (AMZN) - Get ReportAMZN, Facebook (FB) - Get ReportFB,  LinkedIn (LNKD) LNKD, Netflix (NFLX) - Get ReportNFLX 
Salesforce.com (CRM) - Get ReportCRM and Twitter (TWTR) - Get ReportTWTR-- is down 3.6%. Meanwhile, despite a choppy ride, the S&P 500 is up 2.6%, and the Nasdaq Composite has risen 3.2%.
Salesforce.com (+7%), and Facebook (+18%) are the only stocks in positive territory during that period.
While three months is but a day to some investors, including yours truly, the point of this exercise is to track the path of the most exciting, well-covered, cult-like, priced-for-perfection stocks in the market today. These are the companies that are creating a buzz among investors and getting loads of press coverage.
[Read: Kass: Time to Make a Withdrawal]
They are considered must-own stocks by many, but high expectations have propelled them to lofty valuations. In some respects, it's reminiscent of the tech bubble. But, admittedly, these companies are of much higher quality than those of that era. They have rapidly accelerating revenue and decent balance sheets, and most are marginally profitable.
These are not the fly-by night companies with no revenue or prospects that we saw in 1999, but there's still a disconnect between their prices and valuation.
High expectations come with a price. While rapid revenue growth is exciting, there's little room for error. The Super Six trade for an average of 92 times 2015 analyst estimates.
[Read: The Rent Is, in Fact, Too Damn High]
Some believe that earnings -- at this point anyway -- are irrelevant for such rapidly growing companies. Ultimately, however, these companies will need to deliver a meaningful bottom line or valuations will come back to earth. You can't trade forever on revenue growth alone.
This is not a knock on the innovations that these companies have brought forth, and I use many of their services.
Amazon has revolutionized the online buying experience, giving consumers an amazing array of retail choices at great prices, and you never have to leave your house. I am doubtful, however, that the business will ever translate into anything other than a very low-margin business. The problem is the stock is not priced as a low-margin business.
Twitter and Facebook have revolutionized social media, but it is unclear whether they will be here long term. Some probably can't imagine life without either, but consumer tastes change. The next innovations in social media, whatever they may be, could be a threat.
LinkedIn is a nice tool to have in the arsenal, but I can't imagine using anything but the free version.
[Read: IRS Says Bitcoin Is Not a Currency for Tax Purposes]
All of these companies have some value, but are driven by highly optimistic expectations, leaving little room for error. As long as investors are willing to pay for those high expectations, the situation can persist for longer than you might expect. But the past three months have been rough.
At the time of publication, the author had no position in any of the stocks mentioned.
This article represents the opinion of a contributor and not necessarily that of TheStreet or its editorial staff.