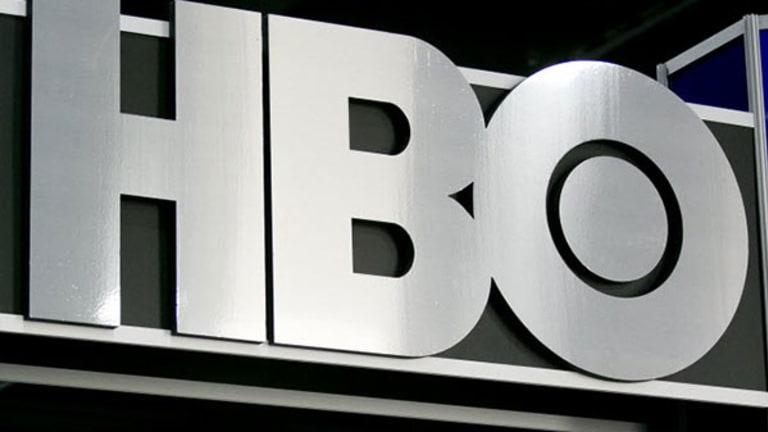 Just think: Seven months ago, Time Warner (TWX) CEO Jeff Bewkes was being pressured to accept a $75 billion buyout from media mogul Rupert Murdoch's 21st Century Fox (FOXA) - Get Fox Corporation Class A Report.
My, how times have changed.
Bewkes took the stage Tuesday at Deutsche Bank's Media, Internet, Telecom conference in Palm Beach, Florida, to bask in the glory of a recovered stock price fueled by accelerating revenue, the blockbuster film American Sniper, and his newest project, HBO Now, the pay-TV network's online offering  available exclusively for the next three months through Apple (AAPL) - Get Apple Inc. (AAPL) Report.
Time Warner was trading at $83.38, a 17% gain over its price on July 15, a day before Murdoch made his hostile takeover bid.
"We feel pretty good about where the world is and the opportunities and where we're positioned to take advantage," Bewkes said. "We also have more brands we think than any other media company that register on a global basis."
None more so than HBO, which will launch HBO Now in April, pitting the most popular premium-TV channel in head-to-head competition with Amazon Prime (AMZN) - Get Amazon.com, Inc. Report and Netflix (NFLX) - Get Netflix, Inc. (NFLX) Report. It's likely HBO Now will eventually be available through Google (GOOG) - Get Alphabet Inc. Class C Report Chromecast, Roku, Microsoft (MSFT) - Get Microsoft Corporation (MSFT) Report Xbox, Sony (SNE) - Get SONY GROUP CORPORATION SPONSORED ADR Report PlayStation, and even Amazon, according to Nomura media analyst Anthony DiClemente.
Bewkes wouldn't tip his hand on further HBO Now distribution, emphasizing that distribution isn't his primary concern: It's content and winning market share.
"Let's not forget that our existing distributors also have this product and they've had it for quite a while, some of them are doing fantastic numbers," Bewkes said. "We all know that all users, particularly younger users, are going to watch their favorite programming on whatever device and more and more on VOD [video-on-demand]."
Naturally, cable and satellite service providers may fear cannibalization of their subscribers, and Bewkes acknowledged that the plan for HBO Now has raised the ire of a few distributors, though he disputed the notion that it would ultimately hurt them.
"We think they'll come around because it's in their interest to take this powerful product and sell it in every way that their  consumers want to get it -- and they simply have to be more vigorous about it," he said. "It's going to bring more opportunity than be a problem."
With Time Warner sitting on a vast library of content, Bewkes said the company has lots of ways to feed the audience's craving for video on demand, and additional movies are on the way from the DC Comics, Lego, and Harry Potter franchises.
Consumers want video-on-demand in all its many forms, whether as a streaming service or individually. The steady revenue flow of the premium HBO content helped drive profits as the channel expanded internationally, providing the seed money to develop higher-quality shows such as The Sopranos and Game of Thrones, Bewkes said.
"We don't worry about change in distribution, and we salivate over change in distributes," Bewkes said. "Because if you look at the last 30 years, whether through the addition of satellite or the ability of the old cable plan to go digital and offer more channels, all of that led to VOD."
With HBO NOW, Time Warner has finally brought video-on-demand directly online.