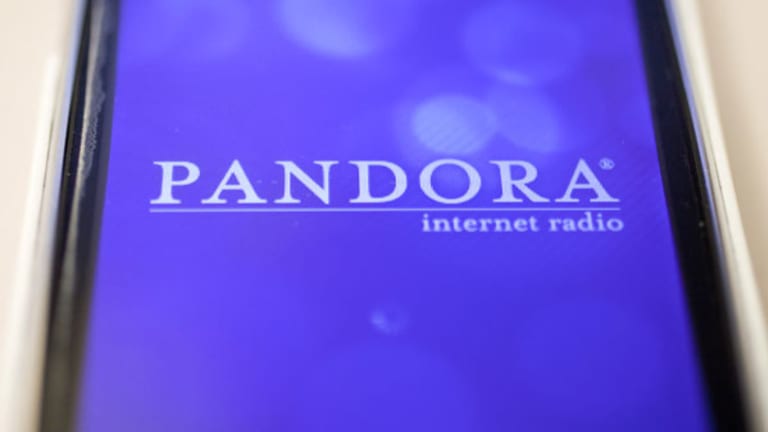 A Conversation With Pandora's Tim Westergren: 'TheBeach Meets TheStreet' Startup Founder Series
In episode one of <I>TheBeach Meets TheStreet's</I> startup founder series, Rocco Pendola and co-founder Tim Westergren cover Pandora from its San Francisco studio apartment roots to its recent IPO.
NEW YORK (
) -- We could not have picked a better guest to kick off
TheBeach Meets TheStreet's
startup founder series than Tim Westergren, the co-founder and chief strategy officer of
Pandora
(P)
Internet Radio
.
Westergren told great stories and provided loads of excellent insight during our 24-minute conversation. You can watch the highlights in this article's accompanying video. To see the unedited version, go to
TheBeach Meets TheStreet Playlist at TheStreet'sYouTube Channel
.
The blend of Westergren -- as a human and company co-founder -- and Pandora -- as a perpetual start-up -- perfectly illustrate what we're trying to capture with this series. Unorthodox, anti-MBA, slightly unkempt and raw, unrefined start-up culture.
After the interview -- and, truth be told, I had some nervous excitement going in -- I could have kicked myself for not framing the shot better. I did not have my co-producer, Manoj Rao, along so it was me and my iPhone 5 on a tripod.
But, TheBeach is a a start-up operation also -- low overhead (we learned from the dot-com bust (!)), always learning, always evolving and always getting better. It sort of fits to have an off-center shot when you're sitting on couches in the middle of Pandora's open office -- people working and talking in the background -- next to Westergren in jeans and sneakers with somewhat shaggy hair.
In any event, the production quality will go up -- in a big way -- from here. In terms of content, Westergren sets the bar way high.
Spend any amount of time with Tim and it doesn't take long to realize he's about as genuine and unassuming as a person gets. If you bumped into him on the street, you would never know he's a multi-millionaire. While he clearly doesn't like to talk about himself, we get into the notion of humble leadership during our time together.
But just because he's humble doesn't mean he's passive. Westergren is an aggressive competitor. He's proud of what he and his team have built over the years at Pandora. He's not shy about expressing the sentiment that Pandora will, once the noise and dust settles, prove the critics wrong.
But we didn't get into specific catalysts -- positive or negative -- that drive today's Pandora during this conversation. We focused almost solely on the process of an idea becoming a company. A company that hung on for dear life during the dot-com crash of 2000, emerging as not only one of the survivors, but a disruptive pioneer in radio and mobile advertising.
If you love start-up, tech, Internet and new media companies, you'll appreciate most, if not all, of Westergren has to say. He tells the classic start-up story that continues to evolve a few miles from Silicon Valley and now, as a public company, under the scrutiny of Wall Street.
Next week, we continue our start-up founder series with Cyrus Farudi of
Capsule
. You can see a short preview of that conversation
. We recorded it at what will be our flagship location just a few yards from the ocean.
While we'll ultimately focus on Silicon Beach companies (Southern California's Santa Monica/Venice corridor along the Pacific Coast), we will venture elsewhere. If you are the founder a start-up that has secured venture capital financing, please get in touch with me or
. We would love to explore having you on
TheBeach
.
--
Written by Rocco Pendola in Santa Monica, Calif.
Rocco Pendola is
TheStreet's
Director of Social Media. Pendola's daily contributions to
TheStreet
frequently appear on
CNBC
and at various top online properties, such as
Forbes
.