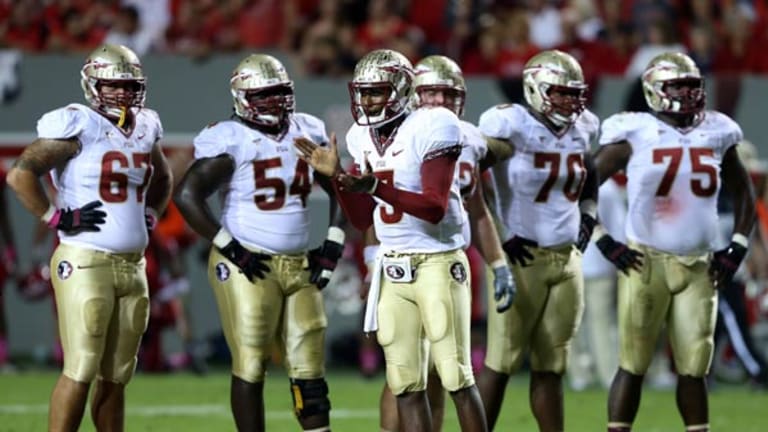 A College Football Union? Bad Call, Ref!
Let's go to the replay: This move by the NLRB will have major consequences outside of football.
NEW YORK (TheStreet) -- Congratulations Peter Ohr! Now people know who the hell you are.
Now go away and take your misinformed, convoluted and ridiculous ruling with you.
For those on the sidelines, Ohr is a regional director at the National Labor Relations Board and the NLRB ruled Wednesday that football players at Northwestern University could form a union. 
Ohr, you're wrong. Football players are not "employees" at these universities, they don't "work" 50 to 60 hours a week and are not told when to sleep and eat by their coaches. 
Practice time is limited to 20 hours a week, mandated by the NCAA. There is film study and other preparations that require time beyond that 20 hours, sure, but it's not 30 to 40 hours. To suggest otherwise is quite ridiculous.
Ohr has been sucked into a trap many have fallen into before. College sports is some sort of profit-making machine where everyone gets rich except the players. It's a false claim, plain and simple. 
The large majority of college athletic programs lose money, despite strong revenue from football and basketball. Costs, including tuition, keep it from operating at a profit. It's like Amazon (AMZN) - Get Amazon.com, Inc. Report -- amazing, but not a money maker. Surprised?
Only eight athletics programs at public universities broke even or had net operating income on athletics each year from 2005-2009, according to data provided by USA Today to the Knight Commission on Intercollegiate Athletics. Private schools don't fair any better.
Do many football teams turn a profit? Yes, absolutely, but that profit supports other programs that don't, from men's baseball to women's volleyball. If you separate money-making programs from those that don't, you have a problem, several problems in fact.
Thanks to Title IX, an overwhelming success that has had implications many don't realize, college athletic programs are flush with programs that burn cash like firewood. 

From equestrian to rowing, many large universities are forced to trot out teams just to a fill a quota so men's wrestling, volleyball or even gymnastics can remain a scholarship sport. The money to support these teams comes from football and basketball.
No one can dispute this.
But this decision could set in motion a series of events that sees college athletic teams reduced significantly, both for men and women. No one wins. 
Is it fair to the football and basketball players that their sports essentially subsidize their fellow athletes? What's fair?
Is it fair that athletes schedule classes before the rest of the student body, cherry-picking the best classes and time slots? Is it fair these athletes have devoted tutors assigned just to them and their teammates at no cost? Is it fair that many eat in special dining halls, live in special dorms and enjoy different menu options that the rest of the student body doesn't have access to?
If these players are employees, they get treated extremely well. When factoring in the cost of a four-year education (some take graduate classes, too) and the value of that education over the course of one's lifetime, they are compensated extremely well. That's not even considering the cost of paying off student loan debt that many college graduates face today -- and that these athletes do not. 
Are there problems with the current system? Sure. Do some players coast in "easy" classes one or two years merely to get to the next level? I suppose. But that's the minority, even at your big-time football programs. In that situation isn't the player abusing the university and its facilities, not the other way around? 
This decision is at the top of a slope that can become very slippery very fast. If we start setting up systems that benefit the few, the majority suffer. The system is not broken. Do not "fix" it. 
This article represents the opinion of a contributor and not necessarily that of TheStreet or its editorial staff.