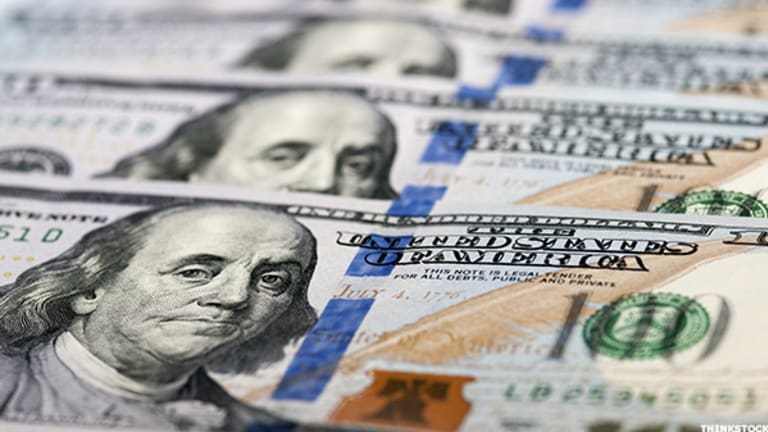 A Closer Look at Sex and Money Inside a Legal Las Vegas Brothel
There's an old saying that 'sex sells.' But how much is sex selling for?
There's an old saying that 'sex sells.' But how much is sex selling for?
There's an old saying that "sex sells." But how much is sex selling for?
We decided to take a closer look at the business of sex during a recent trip to Sheri's Ranch, a legal brothel located about an hour outside Las Vegas.
"We cater to blue collar workers all the way up to people who are CEOs of companies," explained Dena, the madam of the brothel, who didn't want to give her last name.
Sheri's Ranch offers its clients a printed menu of services, but it's a menu without any listed prices. Dena explained that each prostitute working at Sheri's Ranch is an independent contractor who sets her own prices. The brothel collects 50% of the take.
Sheri's Ranch is owned by a private company, which doesn't disclose its financials. But a spokesman offered some insight.
"It has been estimated that legal Nevada brothels take in around $50 to $70 million annually," said Jeremy Lemur, a spokesman for the brothel. "As the premier bordello in southern Nevada, Sheri's Ranch sees a strong portion of that revenue."
We spoke with a few of the women who worked there about their own finances.
"I do very well here. I don't have a college education, so I do much better here than any job I could get without a degree," said Erin, a 27-year-old former U.S. Marine who works at the brothel and likes to invest in the stock market.
Apparently, she's done quite well. "Hopefully this year I should be able to buy a house," she said.
"It really is quick easy money but you have to be responsible with it and not spend it as soon as you get it," said Allissa, a 28-year-old former dance teacher.
According to the book "Prostitution in the Digital Age: Selling Sex from the Suite to the Street," prices for sexual services typically begin at $200 per 15 minutes, but the rate can also run much higher.
Sheri's Ranch has embraced the digital age to attract more business, encouraging their independent contractors to be active on social media.
"Over the years we've expanded in regards to our social media and online presence and I think that's really contributed greatly to a lot of our success," explained Dena, who expects business in 2016 to be better than last year.
"Even if the economy seems to be in a downward spiral people come to see us. I think we're one of those guilty pleasures people can't do without," she said.