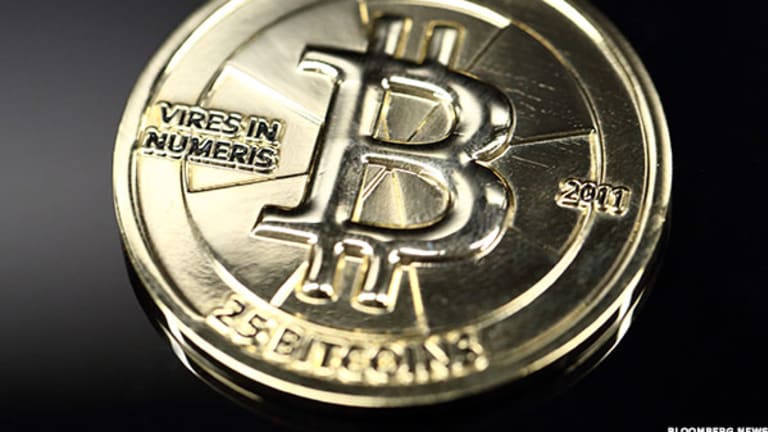 A Case for Investing in Bitcoin in 2016
Is renewed investor interest and strong price performance in the back half of 2015 only the beginning of bitcoin's next rally?
As we move into 2016, there's a lot of good reasons to seek the shelter that bitcoin might be able to provide.
2015 has been characterized by confusion and unrest in global markets. In the U.S., the S&P 500 has returned a dismal 3% year-to-date (YTD), oil has struggled to find a bottom, down 37% year over year, and investors have closely eyed the Fed's actions, which only this week, raised the fed funds rate for the first time since 2006.
Outside the U.S., the landscape is even gloomier. Growth has slowed in emerging markets, with iShares MSCI Emerging Markets ETF down nearly 13% YTD. The Russian ruble just hit fresh lows against the U.S. dollar and government intervention to stimulate economic growth, particularly in regions like Argentina and China, have fared poorly. Just this week, Argentine President, Mauricio Macri, announced a lifting of currency controls, setting the peso up for freefall, resulting in a decline of almost a third on the heels of the announcement. The Chinese yuan continues to weaken against the dollar and the PBOC introduced a new exchange rate index, a move believed by some to mask the yuan's continued weakness against the U.S. dollar.
It is times of uncertainly like these that investors often turn to hard assets like gold. Unfortunately, gold too has performed poorly this year, with the SPDR Gold Shares ETF slipping more than 10% and the spot gold price hitting its lowest levels in six years.
So, if you live in Argentina, China, or any other geography where government intervention, be it currency manipulation or capital controls, seems to be hurting more than its helping, safe havens like gold cannot be relied on, and equity markets are lackluster, what does one do? For some, moving capital out of their local currencies, away from gold, and into new assets, like bitcoin, has rewarded them handsomely. In fact, the bitcoin price is up more than 44% YTD and more than 82% in the last six months.
A debate has been brewing between an emphasis on bitcoin versus its underlying blockchain technology and whether or not the two are inextricably tied. Bitcoin was the poorest performing currency of 2014, so it is not surprising that many would characterize 2015 as the year of the blockchain. For the first half of 2015, I'd agree, as the bitcoin price remained range bound and announcement after announcement surfaced, revealing every bank from Goldman Sachs to Santander, experimenting with blockchain technology, but not bitcoin.
Bitcoin prices over the past two years
However, this debate began to change its tune in the latter half of 2015, as bitcoin demonstrated strong price performance, continued to hit all-time high trading and transactional volumes, and saw a surge in investor interest in publicly-traded bitcoin instruments. In fact, just this week, the SEC approved a stock issuance plan via the bitcoin blockchain for Overstock.com.
So, is this renewed investor interest and strong price performance in the back half of 2015 only the beginning of bitcoin's next rally? I'd argue it is.
Bitcoin as a brand has shrugged off much of the bad reputation that overshadowed its early years, particularly as government and law enforcement learn more about its innovative capabilities and that bitcoin poses a far lower threat to spur nefarious activity than do fiat currencies.
If applications for bitcoin continue to gain traction, 2015 could be touted the year that overlooked bitcoin. While bitcoin's price performance this year is impressive, it pales in comparison to the $1,200 highs that bitcoin reached in late 2013. Will the coming year finally settle the bitcoin versus blockchain debate? It's too early to tell. One thing is for sure, however, if demand for bitcoin continues to rise, the bitcoin price could appreciate meaningfully, even from current levels.
This article is commentary by an independent contributor. At the time of publication, the author held positions in bitcoin.