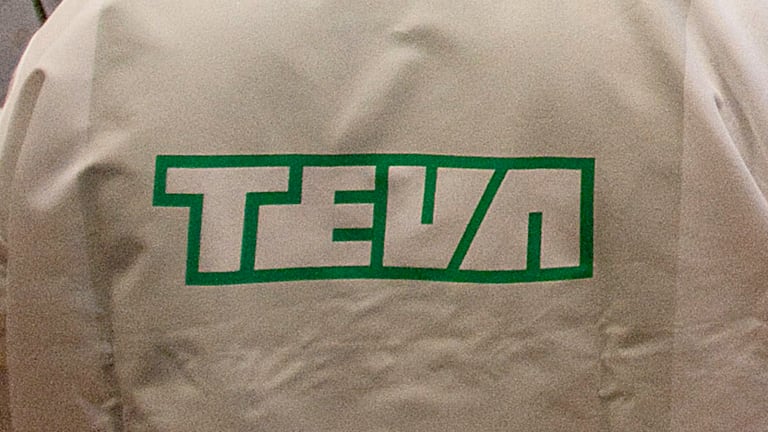 A Big Dividend Drug Stock That Prospers Amid Sector Headwinds
The pharmaceutical sector has taken a beating lately, but this drug maker's latest earnings report shows that it's well-positioned for 2016, regardless of any headwinds.
The pharmaceutical sector has taken it on the chin so far this year by pricing scandals and the resultant political heat. But few industries are a better long-term bet for investors than drug manufacturing and marketing, especially as emerging middle classes around the world clamor for Western levels of health care.
The SPDR S&P Pharmaceuticals ETF (XPH) - Get Free Report is down 7.24% year to date, reflecting not so much fundamental problems with drug stocks as ephemeral political challenges, such as presidential candidate Hillary Clinton's infamous tweet earlier this year that threatened action against drug companies engaged in what she called "price gouging."
To get your share of the big profits available in drug sector investing, you need to tune out the white noise and pick the right drug stock for the long haul. Thursday morning, Teva Pharmaceutical Industries (TEVA) - Get Free Report proved yet again why this stock is a buy-and-hold "Big Pharma" favorite that also sports a robust dividend.
TEVA on Thursday beat analysts' projections, reporting earnings per share (EPS) of $1.35, while Wall Street consensus had called for EPS of $1.29. The company generated revenue of $4.8 billion, once again blowing past consensus estimates ($4.7 billion).
Management revised its full-year 2015 guidance upward to $5.40 - $5.45 in EPS and $19.4 billion - $19.6 billion in revenue, from previous guidance of $5.15-$5.40 and $19.0 billion-$19.4 billion.
With a pipeline full of promising drugs, Teva faces 2016 with superb growth prospects. Notably, Teva has signed an agreement to acquire the generic drug business from Allergan for $40.5 billion; the deal is scheduled to close in the first quarter of 2016. It would be the 10th biggest pharmaceutical merger on record, in a sector where consolidation is accelerating because of Obamacare, cost-containment, and other factors that favor economies of scale.
Israel-based Teva already is the world's biggest manufacturer and marketer of generic drugs. The company also develops patented biologic treatments, which are derived from humans, animals or microorganisms. Biologics can be composed of proteins, sugars, or living cells and tissues.
Biologic drugs include antibodies and vaccines. Teva also is pursuing the market for "biosimilars," which are generic, less costly copies of biologics.
Teva is readying several new biosimilar drugs for market, to complement its existing pipeline of products. Gene-based biologics are in the vanguard of cancer research, but as they lose patent protection the door is opening for biosimilars.
Teva owns a global patent portfolio of more than 1,000 molecules. The company's biggest selling products include Copaxone for the treatment of multiple sclerosis; Provigil and Nuvigil for narcolepsy and other sleep disorders; and Azilect for Parkinson's disease. The company also offers Treanda for the treatment of leukemia and lymphoma.
As patents expire, the pressure for drug companies to find untapped opportunities is fierce, compelling companies such as Teva to pursue treatments for rare diseases.
The development of orphan drugs is a booming niche and Teva has been muscling in. The company is developing cancer drugs in orphan and other cancer indications for the treatment of patients who are failing to respond to existing conventional therapies.
The federal Orphan Drug Act grants special status to a product to treat a rare disease or condition upon request of a sponsor. An orphan drug is a pharmaceutical developed to treat a disease that affects fewer than 200,000 people.
According to the U.S. Food and Drug and Administration (FDA) and the European Medicines Association (EMA), roughly 350 million people in the world suffer from a rare disease that qualifies for orphan drug treatment.
Orphan drug designation from the FDA and EMA means that the manufacturer can sell the product without competition for seven years in the U.S. and for ten years in the European Union, respectively, after formal approval to go to market.
Drugs granted orphan drug protection must still adhere to the same regulatory gauntlet as any other pharmaceutical. However, government incentives hasten development of orphan drug candidates - and virtually ensure their future profitability.
With a healthy dividend yield of 2.29%, Teva is a growth-and-income play that will prosper when Big Pharma's temporary headwinds have dissipated.
Speaking of high yields: If you'd like to learn about a group of high-quality, high-yield income opportunities that are far too ignored by most investors, I urge you to check out this free presentation: 11% Yields and No Taxes.
John Persinos is an editorial manager and investment analyst at Investing Daily. At the time of publication, the author held no positions in the stocks mentioned.