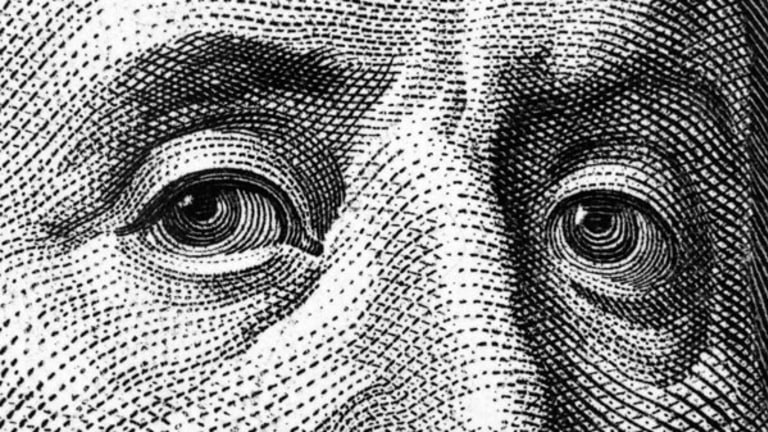 A 21st Century <I>Les Miserables</I>
An economy with a very few rich and a huge mass of poor may be a hit on Broadway, but in real life it's not stable.
An economy with a very few rich and a huge mass of poor may be a hit on Broadway, but in real life it's not stable.
NEW YORK (
) -- Every recovery is different from the one that came before it.
But I'm getting a growing feeling of
deja vu
about this one, because of the way it's being funded.
There's an historic contradiction right now between fiscal and monetary policy, one we haven't seen before.
Monetary policy is expanding, thanks to quantitative easing, with the
Federal Reserve
continuing to pump in money and other central banks following suit. But fiscal policy is contracting, with governments worldwide taking in more from taxpayers and spending less in order to balance their books.
I thought in March the result would be an
, but the Fed policy is putting enough ketchup and relish onto this one that, so far, the economy is continuing to grow.
The problem is, it's growing more like it did in the last decade than is healthy. It's becoming more like the economies of the 19th century, with their huge schisms between the mass of the poor and the luxuries of the rich, than ever in my lifetime.
We're becoming more like the world of Victor Hugo's
Les Miserables
than should be comforting to anyone.
, home values are rising fast, because private equity buyers can either pay for homes with cash or get loans readily, and they're gobbling up homes to rent them out, meaning there are fewer homes on the market to buy.
The evidence is everywhere in Kirkwood, the part of Atlanta where I've lived for 30 years. The sound of hammering is constant. Projects that were abandoned during the Great Recession are now being built-out.
Also see: Home Price Gains to Slow Down >>
Last night, I sat at a community meeting where a real estate agent proposed turning three lots into four to develop more $400,000 homes. His "for sale" signs are everywhere in my area, and he just sold a home down the street from me, one the developer had renovated into a carbon copy of my own.
Normally, rising prices in one area lead to people moving into other areas, urban pioneers buying fixer-uppers outside the hottest neighborhoods and expanding the range of gentrification. That's not happening now, because these buyers have low credit ratings -- thanks in part to the Great Recession -- and can't get mortgages.
Federal Reserve Governor Elizabeth Duke told the Housing Policy Executive Council early this month, in a talk covered by
Mortgage News Daily
, that mortgage purchase originations remain subdued, because
people with low credit scores can't get loans.
What's happening, in other words, is that the wealth effect of rising home prices is being concentrated in fewer and fewer hands, just as stock gains are concentrated in fewer and fewer hands. We're becoming a two-class society, with a small number of wealthy investors and a much larger number of increasingly poor people. That's unsustainable from an economic point of view.
It may not be a bubble,
, but history shows that two-tier societies eventually explode into revolution, which is no good for anyone.
You run a 19th century economy and you get 19th century outcomes. I'm not interested in my kids doing the full Fantine, are you?
Also see: Big Pharma Wants Fish Oil After All >>
At the time of publication, the author owned his own home, and his mortgage was not underwater.
This article is commentary by an independent contributor, separate from
TheStreet's
regular news coverage.