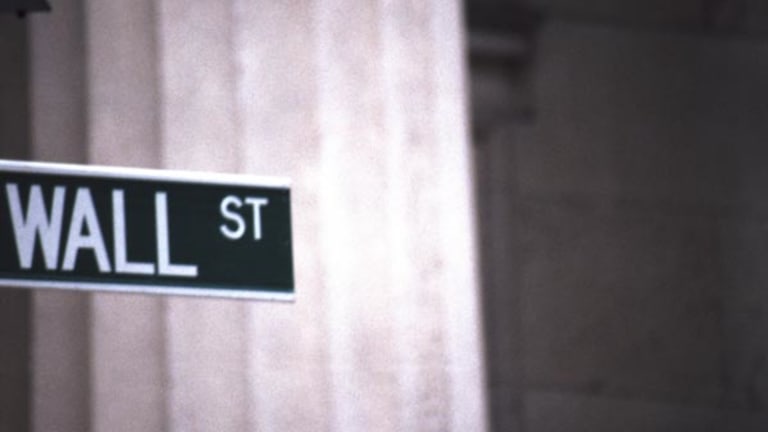 [video] Quick Take: Stocks to Pull Back in Early 2014, Then Gain for the Year
As stocks hover around the break even mark in Friday's trading session, with little news to trade on, Peter Cardillo, Chief Market Economist of Rockwell Global Capital says equities are due for a mild pullback.
NEW YORK (TheStreet) -- The broader markets are slightly in the red to wrap up the holiday-shortened trading week. Joining TheStreet's Jeanne Yurman is Peter Cardillo, chief market economist at Rockwell Global Capital, discussing 2014's prospects. 
In the near-term, Cardillo said the markets seem slightly overbought and should have a small correction to the tune of 1% to 2%. 
Beyond that, however, 2014 should be another solid year, although not quite as good as 2013. 
He added that the markets will likely endure a pullback of roughly 8% sometime late in the first calendar quarter of 2014. 
But investors will likely gobble up the dip, based on strong fundamentals and increasing earnings quality. Cardillo said the economy should continue to grow somewhere in the 3% to 3.25% range. 
Regarding the 10-year Treasury yield, he said that as long as it hovers near 3%, it shouldn't negatively affect equity prices. 
However, he did warn that if the economy grows too rapidly, such as a 4% GDP growth rate, it would push bond yields higher and force the Federal Reserve to pull back on its easing program. 
Cardillo concluded that that scenario was unlikely, but says investors should be aware of it. The most likely outcome is that the economy grows near 3% and the Fed leaves its monetary policy unaltered until early 2015.
-- Written by Bret Kenwell in Petoskey, Mich.
Bret Kenwell currently writes, blogs and also contributes to Robert Weinstein's Weekly Options Newsletter. Focuses on short-to-intermediate-term trading opportunities that can be exposed via options. He prefers to use debit trades on momentum setups and credit trades on support/resistance setups. He also focuses on building long-term wealth by searching for consistent, quality dividend paying companies and long-term growth companies. He considers himself the surfer, not the wave, in relation to the market and himself. He has no allegiance to either the bull side or the bear side.