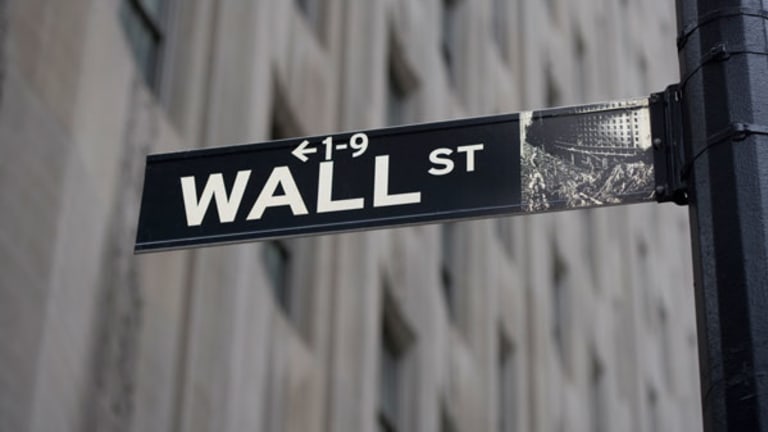 [video] Quick Take: Positioning for Protection
OppenheimerFunds' Mark Hamilton details how to position your portfolio to shape returns while ensuring adequate protection against risk.
NEW YORK (TheStreet) -- OppenheimerFunds' Mark Hamilton told TheStreet's Brittany Umar investors have to get creative when looking for ways to protect their portfolio nowadays due to the inefficiencies of government Treasury notes.
In the past, T-bills have provided protection due to their top-notch quality, and income with their decent return rate. However, after the financial crisis of 2008, investors flooded into Treasuries seeking protection and, in effect, drove rates lower to the point where they hardly beat inflation.
Hamilton said his fund has sought ways to actively hedge risk while allowing clients to participate in upside potential. The process, which first examines a portfolio and runs multiple stress tests on it under different conditions, identifies where the most risk exists, he said.
After that, the firm takes a look at what hedge most effectively protects the portfolio, while also being cost-effective, he added. Protection comes in all different shapes and sizes, including currencies, options, futures, equities, credit and sometimes swaps.
Hamilton concluded that risk management is not a one-time event, but a very actively managed task at his fund because risk always comes in different forms and is constantly changing.
-- Written by Bret Kenwell in Petoskey, Mich.
Bret Kenwell currently writes, blogs and also contributes to Robert Weinstein's Weekly Options Newsletter. Focuses on short-to-intermediate-term trading opportunities that can be exposed via options. He prefers to use debit trades on momentum setups and credit trades on support/resistance setups. He also focuses on building long-term wealth by searching for consistent, quality dividend paying companies and long-term growth companies. He considers himself the surfer, not the wave, in relation to the market and himself. He has no allegiance to either the bull side or the bear side.