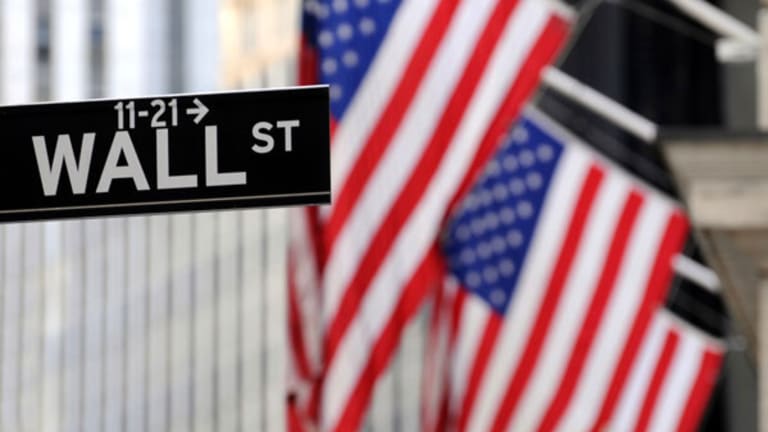 [video] Quick Take: Emerging Markets the Next Great Frontier
Keith Bliss of Cuttone says the market is shifting back to a fundamental approach as the Federal Reserve starts to back out of the market.
NEW YORK (TheStreet) -- All three major U.S. indices are in the red, but are currently off the lows. TheStreet's Debra Borchardt spoke to Keith Bliss, senior vice president of Cuttone & Company, about the market's direction.
Investors finally appear to be focusing on market fundamentals after getting used to the Federal Reserve's easy money policy for so long, Bliss said. It's good that investors will put more weight into global macro events, the U.S. economy and corporate earnings. 
He added that the Fed will likely announce another round of tapering to the tune of $10 billion during today's 2:00 p.m. EST announcement. This is what the market expects and investors should cheer the move as fundamentals become more and more important. 
Bliss also suggested that many investors are worried about emerging markets doing poorly and possibly even collapsing, depending on the country. This worry has been evident in U.S. stocks as well, which have suffered as a result. 
For many technology companies, emerging markets are the next great frontier for them to conquer. Should emerging market economies slow in a significant manner, it will weigh on sales through 2014 for many of these stocks. 
However, Bliss concluded that it's actually a good thing for the market to focus on fundamentals since it will create a more natural stock market. He concluded that as volatility rises, it will create a bumpy ride for investors going forward.
-- Written by Bret Kenwell in Petoskey, Mich.
Bret Kenwell currently writes, blogs and also contributes to Robert Weinstein's Weekly Options Newsletter. Focuses on short-to-intermediate-term trading opportunities that can be exposed via options. He prefers to use debit trades on momentum setups and credit trades on support/resistance setups. He also focuses on building long-term wealth by searching for consistent, quality dividend paying companies and long-term growth companies. He considers himself the surfer, not the wave, in relation to the market and himself. He has no allegiance to either the bull side or the bear side.