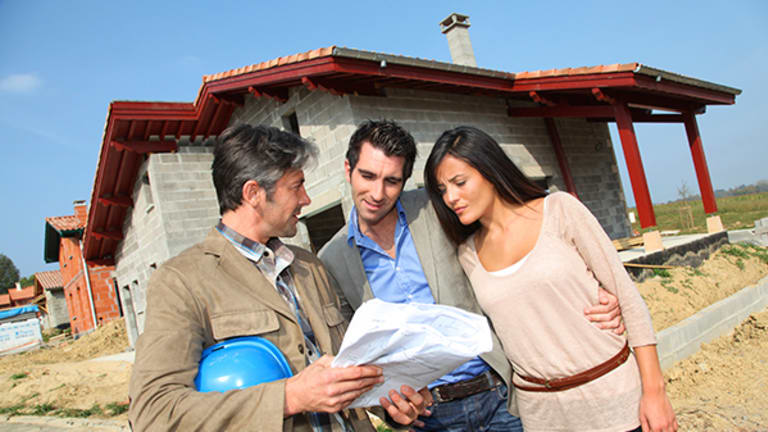 7 Ways to Finance Your First Real Estate Investment (if Your Father's Not Fred Trump)
Here are seven straightforward ways to finance your first investment property if you don't have deep-pocketed parents to lend you the money.
Editor's pick: Originally published Dec. 20.
A few months ago, I wrote about five things an investor with limited cash should consider when making a first real estate investment. 
Readers responded with requests for more nuts-and-bolts information on how to become successful real estate investors, including how to finance a first purchase. Let's face it, not everyone is a young Donald Trump with a wealthy, well-connected father able to help launch a real estate career.
Getting started in real estate investing doesn't require a huge fortune, however. Truth be told, savvy investors often pick up properties, putting no money down on their own, financing the entire acquisition (sometimes more), while still turning a healthy profit. (In fact, the more you leverage -- borrow -- the higher your return on equity ends up being, making no-to-low money down a favorable strategy for shrewd buyers. But that's a story for another day...)
In fact, with very minor spending changes, it's possible to build a million-dollar portfolio on your own, in less than a year, all with little or no cash or credit. 
Here are seven ways to fund your first acquisition.
1. Buy a Property With an FHA Loan
If you're making your first investment, a sound way to go is to get a mortgage insured by the Federal Housing Administration. With a down payment of just 3.5%, you can pick up a multifamily property, live in one of the units and rent out the other units.
In Jersey City, N.J., just a 10-minute PATH train ride from downtown Manhattan, three-family houses are still available for $250,000 ($8,750 down payment), leaving room for plenty of appreciation. You'll also get juicy rental income while you hold the property. In other words, you'll live rent free, while building a nest egg that will grow over time.
"That's the way to do it," says Teri Williams, president of Oneunited Bank, the largest African American-owned bank in the country. "And real estate is a great way to build wealth in the community." The bank grants multifamily mortgages from $500,000 to $7 million at up to 75% loan-to-value (LTV).
2. Hard Money Loans
Even with record-low interest rates, traditional mortgages easily take around 60 days to close, which is a long time when you're making a deal. Hard money loans -- despite their higher interest rates -- give you the flexibility to strike quickly if you have a great deal on your hands.
"It's not a sustainable option long term, but it's a valuable resource if you need to close quickly," says Steven Christmann, managing principal of Christmann & Gutermann, a family office with $6 billion in assets under management, who processes short-term financing to real estate investors. "Really good deals don't last online more than a few days, and that's if they make it online at all. The rates are higher, but they're good options as bridge loans to close the deal until you can obtain traditional financing." 
Assuming you get a killer deal, with plenty of built-in equity, you bear the high interest costs at the purchase price -- say, $250,000 -- until you can refinance to a traditional 4% mortgage at the property's market value ($300,000, for instance).
Another added bonus of the refinance: You get an additional $50,000 tax free (with interest, however), which you can then leverage into an even bigger investment. And so the cycle of wealth begins.
3. 'Non-Bank' Mortgage Lending
With difficulties qualifying for mortgages, a string of nonbank lenders, such as SoFi and LendingHome, are taking market share from traditional banks. According to PwC, their market share could grow to $150 billion by 2025, a 33% annual growth rate. As of April of this year, nonbank lenders originated 48% of all mortgages, up by 400 basis points from their 2015 market share.
Unlike big banks, which take a long time to look at income, FICO score, tax returns and more, online lenders process the application online in 20 minutes, according to LendingHome's website. They close the deal in two weeks -- vs. 45-60 days with banks -- sometimes funding up to 100% of the purchase.
"We're trying to make these guys dinosaurs," Mike Cagney, CEO of SoFi, an online mortgage lender, told Bloomberg last year. "And hopefully I'm the meteor by which they all die."
4. "Buy 2 Rent": The Asset-Based Mortgage
If hard money and non-banks aren't your thing, there are other ways to get a deal, like asset-based mortgages. "Buy 2 Rent," a mortgage product from Blackstone-owned B2R Finance, mainly looks on the rental income the property will produce.
And unlike traditional banks, it doesn't look at personal income, which is a huge plus if you don't have stable income (although a 660 FICO score and other underwriting criteria are required).
"B2R's product is an alternative to hard money loans and traditional financing," says Matt Weaver, manager of the Finance of America Mortgage branch in Boca Raton, Fla. "Since the product is based primarily on the rental income from the property, it's a great option for investors who are just starting out."
This way investors can get up to 80% LTV for an acquisition or up to 75% for a refinancing, interest rates ranging from mid-6% to mid-8%. This gives start-up real estate enterprises opportunities to close on properties.
"And since there are no limits to the number of properties an investor can finance with B2R, there is much more flexibility for them to continue growing their portfolio without having to worry about the hurdles of more traditional financing," Weaver says.
5. Funding From Family and Friends
What do Warren Buffett and World Trade Center developer Larry Silverstein have in common? They both became billionaires after financing their first deals through family and friends.
The beauty of this strategy is that it requires no start-up capital. By going the FHA route (Step 1), 10 family members can pool less than $1,000 and pick up a multifamily property.
Making little money as brokers, Silverstein and his father did their first acquisition of a distressed Manhattan property, pooling money from 20 people. "We were not doing well at all financially," Silverstein said in an interview earlier this year. "I finally said to my father one day, 'We're going to starve to death unless we become owners, because owners make the money. Brokers don't.'"
After closing on the building, the Silversteins cleaned it up, refinanced it, and paid investors back (plus profits), setting the foundation for one of the biggest real estate fortunes today.
6. Trust Deed Investing
A continuation of the friends-and-family approach, you're essentially taking a mortgage from one, or more, private lenders who would function as a bank, giving them a deed of trust as collateral on the property.
What this means in layman's terms is that you agree to lending terms you must meet. If you don't, the private lender -- much like the bank -- can foreclose on the property.
An increasing number of real estate investors are using this approach to fund deals, offering 8%-10% APR to lenders to invest in deals with high yield, a strategy protecting investors against recession.
7. Hybrid Financing: Debt Mixed With Equity
It sounds complex, but it's really not. If you have a really good deal, finding the funds is the least of your worries. Say you've gotten 75% of the LTV, you need to come up with the remaining 25%, assuming you don't have the cash in hand.
To fill this gap you can take out a hybrid loan, mixing the traditional payment schedule of a mortgage with a piece of ownership (equity) for the lender. However, beware of scam lenders.
"When putting together a hybrid capital stack the most important thing is to do your homework so you don't waste everyone's time," says Charles Adkins, founder of real estate investment bank The Titan Group. Adkins has underwritten and placed more than $3 billion of complex capital structures over the past 16 years, mostly from private investors.
"Even though private money and mezzanine equity are highly flexible, they also tend to stick to their niches. You have to know what your capital providers specialize in so that you pick one that will be comfortable in your specific deal.
"You may pay a higher rate or give up some control possibly even allow them to be active in the investment, but if the deal make sense you will end up with a 'no lose' situation."
This article is commentary by an independent contributor. At the time of publication, the author held no positions in the stocks mentioned.