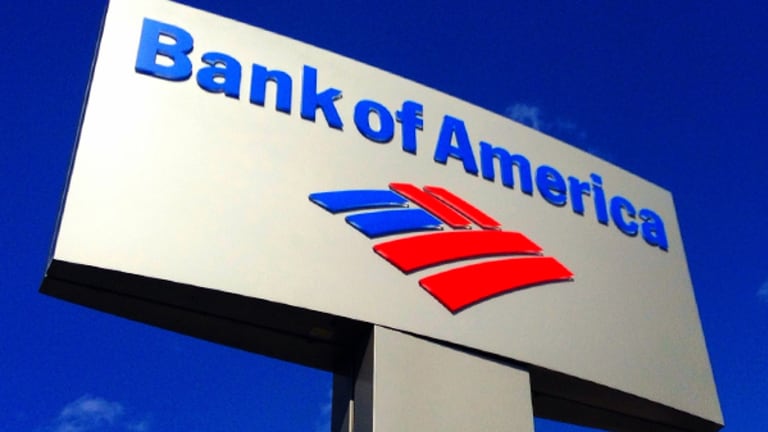 7 Stocks Seeing Big Volume -- and How to Trade Them From Here
Here's a technical look at how to trade some of the most active stocks on the market right now.
Put down the 10-K filings and the stock screeners. It's time to take a break from the traditional methods of generating investment ideas. Instead, let the crowd do it for you.
From hedge funds to individual investors, scores of market participants are turning to social media to figure out which stocks are worth watching. It's a concept that's known as "crowdsourcing," and it uses the masses to identify emerging trends in the market.
Crowdsourcing has long been a popular tool for the advertising industry, but it also makes a lot of sense as an investment tool. After all, the market is completely driven by supply and demand, so it can be valuable to see what names are trending among the crowd.
While some fund managers are already trying to leverage social media resources like Twitter (TWTR) - Get Twitter, Inc. Report to find algorithmic trading opportunities, for most investors, crowdsourcing works best as a starting point for investors who want a starting point in their analysis.
Today, we'll leverage the power of the crowd to take a look at some of the most active stocks on the market.
Bank of America
Nearest Resistance: $16.50
Nearest Support: $14
Catalyst: Technical Setup
Leading things off this week is perennial high-volume stock Bank of America (BAC) - Get Bank of America Corp Report . BofA is seeing an active session today despite a relatively small trading range; The big driver here is technical.
Bank of America has been bouncing its way higher in a well-defined uptrending channel since shares bottomed back in February, and this stock is smack-dab in the middle of that price channel this afternoon. As long as that uptrend remains intact, BofA remains a "buy the dips stock" heading into June.
Lending Club
Nearest Resistance: $7
Nearest Support: $4
Catalyst: Initial Financing
Beaten-down consumer lending marketplace LendingClub (LC) - Get LendingClub Corp Report  is rallying more than 14% this afternoon, up following rumors that the firm is in talks with Citigroup (C) - Get Citigroup Inc. Report  for financing that would help repair investor confidence. Year to date, this $1.9 billion financial stock has seen its share price cut in half, thanks to weak internal controls and the surprise departure of its CEO earlier this month.
LendingClub is clearly rebounding here -- shares are up big from the lows in the $3.50 range that shares set just a week ago. But it's important to realize that the downtrend is very much still intact at this point. Until shares can catch a bid above trendline resistance at $7, sellers are still in control of shares over the long-term.
Baxalta
Nearest Resistance: $45.80
Nearest Support: $45
Catalyst: Merger Approval
Shares of $31 billion biopharmaceutical stock Baxalta (BXLT)  are up slightly on big volume following news that Shire (SHPG) - Get Shire PLC Sponsored ADR Report  shareholders had approved the pending merger with the firm. The firms expect the deal to close during the first week of June, with Baxalta shareholders receiving $18 per share in cash plus a stock component that pushes the total deal value to $45.80 per share at current price levels.
Put simply, the money's already been made on the Baxalta deal. This stock trades at a less than 1% discount to its full deal value, pricing that indicates Wall Street is factoring in a nearly nil shot that the merger doesn't get completed at this point.
Terex
Nearest Resistance: $23

Nearest Support: $14

Catalyst: Bidder Exit
Terex (TEX) - Get Terex Corporation Report  is down on big volume to end the week, shedding 17% of its market value following news that the firm's talks with Chinese suitor Zoomlion Heavy Industry had broken down. That move clears that way for a smaller deal from Konecranes Oyj to acquire Terex's materials handling and port solutions unit for $1.28 billion in cash and stock.
Technically speaking, investors aren't happy about the rest of Terex's business right now. The violation of an important support level at $23 with today's big gap lower opens up considerable downside risk in shares from here. Terex looks like a stock that's best avoided until shares can re-establish some semblance of support once again.
Twitter
Nearest Resistance: $17
Nearest Support: $14
Catalyst: Technical Setup
Social networking stock Twitter is seeing a big volume move this afternoon, up 3.6% as I write. Unfortunately for Twitter investors, today's move higher isn't under the best of circumstances.
Technically, Twitter has been forming a bearish continuation pattern for all of 2016, and shares have been flirting with a major support level at $14 for the entire month of May. While that's led to some big-volume up and down moves, the fact remains that if Twitter violates $14 support, it opens up a lot of downside risk this summer. 
Twitter and Citigroup are holdings in Jim Cramer's Action Alerts PLUS charitable portfolio. The portfolio rates the stock a 3, meaning it would sell shares on strength.
Relypsa
Nearest Resistance: $22
Nearest Support: $14
Catalyst: Competitor Problems
Sometimes, schadenfreude pays off. Small-cap biopharmaceutical firm Relypsa (RLYP)  is up 13% on big volume, following news that a competing drug from big pharma firm AstraZeneca (AZN) - Get Astrazeneca PLC Sponsored ADR Report  received a complete response letter from the FDA. The letter creates a regulatory hurdle that could impede Astra's ability to compete with Relypsa's Veltassa drug, which is currently on the market to treat elevated potassium levels in the blood.
Technically speaking, the up-move in Relypsa is positive, but it doesn't change this stock's technical trajectory right now. Relypsa remains in a long-term downtrend, which means that it's a stock that investors should avoid until shares can muster the strength to push it above $22 resistance. While Relypsa started the session within grabbing distance of that $22 price ceiling, shares have been fading over the course of Friday's session.
Palo Alto Networks
Nearest Resistance: $145
Nearest Support: $125
Catalyst: Q3 Earnings
Palo Alto Networks (PANW) - Get Palo Alto Networks, Inc. Report  is selling off nearly 13% this afternoon, following the firm's third-quarter earnings release. Excluding one-time items, Palo Alto Networks earned a profit of 42 cents per share, a number that came more or less in line with expectations. But guidance numbers missed estimates, and security tech investors are anxious about the possibility of a prolonged slowdown in the cybersecurity space.
From a technical standpoint, nothing has changed with Palo Alto Networks' price action, despite the selloff. This stock has been in a downtrend for all of 2016, and shares are holding within that well-defined downtrend this afternoon. Until Palo Alto Networks is able to break free of that bearish price channel, it makes sense to avoid shares.
Disclosure: This article is commentary by an independent contributor. At the time of publication, the author held no positions in the stocks mentioned.