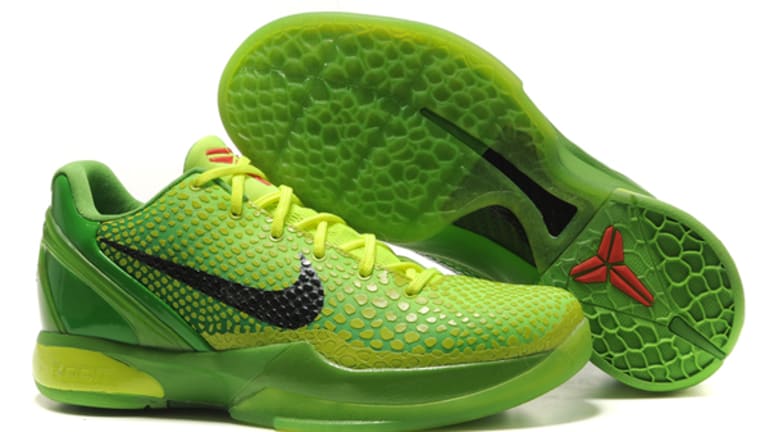 7 Big-Volume Stocks to Trade for Big Gains
Here's a technical look at how to trade some of the most active stocks on the market right now.
Here's a technical look at how to trade some of the most active stocks on the market right now.
Put down the 10-K filings and the stock screeners. It's time to take a break from the traditional methods of generating investment ideas. Instead, let the crowd do it for you.
From hedge funds to individual investors, scores of market participants are turning to social media to figure out which stocks are worth watching. It's a concept that's known as "crowdsourcing," and it uses the masses to identify emerging trends in the market.
Crowdsourcing has long been a popular tool for the advertising industry, but it also makes a lot of sense as an investment tool. After all, the market is completely driven by the supply and demand, so it can be valuable to see what names are trending among the crowd.
While some fund managers are already trying to leverage social media resources like Twitter to find algorithmic trading opportunities, for most investors, crowdsourcing works best as a starting point for investors who want a starting point in their analysis.
Today, we'll leverage the power of the crowd to take a look at some of the most active stocks on the market.
JD.com 
Nearest Resistance: $29
Nearest Support: $22
Catalyst: Technical Setup
Chinese e-commerce company JD.com (JD) - Get Report  started today's session with big volume, shedding 2.2% for primarily technical reasons.
JD.com has been trading in a well-defined range all year long, bouncing its way between a downtrending resistance line and support at $22. At the moment, this stock is hovering just above its $22 price floor. Put simply, if JD.com violates that $22 line in the sand, it opens up considerable downside risk. That's the level that JD bulls should be watching in June.
Demandware
Nearest Resistance: $75
Nearest Support: $74
Catalyst: Acquisition
Shares of enterprise tech stock Demandware (DWRE)  exploded out of the gate this morning, rallying more than 55% on huge volume after news hit that Salesforce.com (CRM) - Get Report  had agreed to buy the smaller firm for $75 per share in cash.
Demandware's stock price rallied to within a percentage point of the offer price following the news. That means that the money has already been made on the Demandware trade.
Alibaba Group
Nearest Resistance: $82
Nearest Support: $78
Catalyst: Investor Sale
Another Chinese e-commerce giant is seeing huge trading volume this afternoon -- $200 billion Alibaba Group (BABA) - Get Report  is correcting 2.7% as of this writing. Some of that correction is coming from the general pull of the broad market this afternoon, while at least a portion of it comes on news that Japanese telecom giant SoftBank will be cutting back its big stake in Alibaba in a move that will free up the firm's capital for more pressing investments. Because it's mainly a liquidity sale (SoftBank is selling to raise cash, not because they see problems with Alibaba), the market isn't letting shares fall too far this afternoon.
Technically speaking, Alibaba is still trying to get together the strength to break out above $82 resistance. Shares are forming an ascending triangle pattern, a bullish continuation setup that generally signals higher ground. If Alibaba can catch a bid above $82, it becomes a high-probability buy.
Michael Kors
Nearest Resistance: $50
Nearest Support: $44
Catalyst: Q4 Earnings
Michael Kors (KORS)  is up more than 7% this afternoon, following a strong fourth-quarter earnings release. Excluding one-time items, Kors posted a profit of approximately 98 cents per share, coming in about a penny higher than analysts' average best guess. But guidance was stronger still, with profits expected to reach $4.56 to $4.64 in the year ahead. That better-than-expected forecast is the main driver of shares this afternoon.
Kors is in "breakout mode" following the earnings call. Shares spent most of May in a rounding bottom pattern, a bullish price setup that signals a gradual shift in control from sellers to buyers. It triggered with today's conclusive move above $44. From here, the next potential resistance point for Kors is up at $50.
Nike
Nearest Resistance: $57
Nearest Support: $54
Catalyst: Analyst Downgrades
A pair of downgrades from Morgan Stanley and BofA Merrill Lynch are weighing on athletic apparel giant Nike (NKE) - Get Report  this afternoon. Both firms cut Nike from their respective versions of a buy rating to a more neutral outlook for shares. Morgan Stanley cut its price target on Nike from $69 to $60, and BAML cut its target from $72 to $60. Shares are down a little over 1% on big volume today.
Technically, Nike tested a big level this morning when it flirted with a breakdown below $54. Shares managed to pick themselves up over the intervening hours, and Nike's back above that $54 support level now. That's significant. If $54 gets busted, Nike opens up a lot more downside risk.
Galena Biopharma
Nearest Resistance: N/A
Nearest Support: $1.90
Catalyst: Drug Fast-Tracked
Small-cap drug maker Galena Biopharma (GALE)  is up 24% on big volume this afternoon, rallying following the firm's announcement that the FDA is fast-tracking its NeuVax treatment for early stage breast cancer. The news is sending shares of Galena to re-test 52-week highs.
Making new highs is significant from an investor psychology standpoint because it means that everyone who has bought shares in the last year is sitting on gains. As a result, the "back to even" mentality is less of a concern than it would be for a name with a higher proportion of shareholders sitting on losses. For traders who aren't put off by the risk of buying a small-cap biotech stock, there's still time to buy Galena now. Just keep a stop on the other side of $1.90 support.
Ford Motor 
Nearest Resistance: $15
Nearest Support: $13
Catalyst: May Sales
Automaker Ford Motor (F) - Get Report  is seeing a big-volume correction this afternoon, shedding 3.5% as of this writing, following the firm's May sales release. Ford posted a worse sales decline than analysts were expecting, with the firm's light vehicle sales down 6.1% for the month.
Ford may be down this afternoon, but it's not out. Technically, this stock is still holding onto an uptrend, albeit just barely. If shares can hold support at $13 over the course of today's session, however, a subsequent bounce may provide traders with a buying opportunity as Ford makes its way back up its price channel.
Disclosure: This article is commentary by an independent contributor. At the time of publication, the author held no positions in the stocks mentioned.