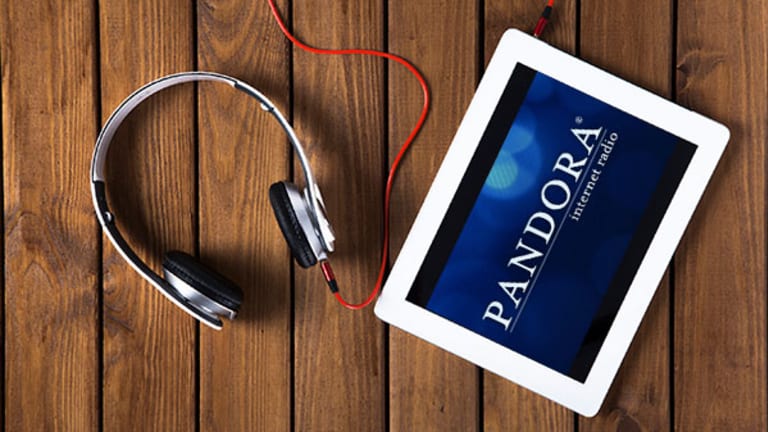 7 Big-Volume Stocks to Add to Your Buy List This Week
Here's a technical look at how to trade some of the most active stock on the market right now.
Put down the 10-K filings and the stock screeners. It's time to take a break from the traditional methods of generating investment ideas. Instead, let the crowd do it for you.
From hedge funds to individual investors, scores of market participants are turning to social media to figure out which stocks are worth watching. It's a concept that's known as "crowdsourcing," and it uses the masses to identify emerging trends in the market.
Crowdsourcing has long been a popular tool for the advertising industry, but it also makes a lot of sense as an investment tool. After all, the market is completely driven by the supply and demand, so it can be valuable to see what names are trending among the crowd.
While some fund managers are already trying to leverage social media resources like Twitter to find algorithmic trading opportunities, for most investors, crowdsourcing works best as a starting point for investors who want a starting point in their analysis.
Today, we'll leverage the power of the crowd to take a look at some of the most active stocks on the market.
Bank of America
Nearest Resistance: $14
Nearest Support: $13
Catalyst: Technical Setup
Bank of America (BAC)  saw an active trading week last week, despite the fact that the big bank mostly churned sideways between Monday's open and Thursday's early end to trading. That's because, from a technical standpoint, BofA's stock price is within striking distance of a key resistance level up at $14.
Bank of America has been looking "bottomy" for much of 2016. A breakout above $14 would signal to traders that buyers have regained control of this big bank.
Bank of America is a holding in Jim Cramer's Action Alerts PLUS charitable trust portfolio. Cramer and Jack Mohr wrote recently that they "remain a bit skeptical on the bank's operating model given expectations for weak investment banking fees and trading activity as well as expected increase in provisions related to its energy loan exposure," saying that they "remain on the sidelines for now." The portfolio ranks the stock a Two, meaning they would buy it on a pullback.
Exclusive Look Inside:
You see Jim Cramer on TV. Now, see where he invests his money and why Bank of America is a core holding of his multi-million dollar portfolio.
Want to be alerted before Jim Cramer buys or sells BAC? Learn more now.
U.S. Oil Fund
Nearest Resistance: $11
Nearest Support: $10
Catalyst: Crude Dip
Oil prices sank to end last week, giving back some of their gains from March. Overall, however, the recent breakout in crude oil prices appears to be sticking -- and the U.S. Oil Fund (USO) , investors' favorite way to get exposure to oil prices, is holding out above $10 support.
It's not unusual to see an issue retrace after breaking out above an important level ($10 in USO's case). As long as newfound support at $10 holds in USO, it still makes sense to buy the next bounce higher.
Office Depot
Nearest Resistance: $7.25
Nearest Support: $5.75
Catalyst: Merger Update
Shares of Office Depot (ODP)  ended the week on a high note after reports hit that the judge in the antitrust suit over its pending merger with Staples (SPLS)  slammed the Federal Trade Commission for attempting to get Amazon.com (AMZN)  to make false statements that would bolster the FTC's efforts to block the merger. An Amazon executive provided testimony for the case, indicating that the FTC wanted the company to say that it couldn't compete with a combined Office Depot and Staples until early 2017.
Technically speaking, Office Depot looks attractive here. Shares rallied hard to end the week slightly below the $7.25 per share cash component of Staples' offer price. All told, that leaves a nearly 39% differential between where ODP sits now, and the value shareholders would get if the deal closes. That's a big merger arbitrage premium for investors who are willing to bet that the deal closes without issue.
Apple
Nearest Resistance: $107.50
Nearest Support: $100
Catalyst: Technical Setup
Apple (AAPL)  didn't move much last week, but that didn't stop the tech giant from seeing substantial volume for technical reasons.
Apple broke out above $100 back at the beginning of March, and shares have been pushing higher ever since -- until last week, that is. Shares spent the last handful of sessions tracking sideways, consolidating right underneath a prior resistance level at $107.50. If you're looking for a buying opportunity in Apple, it makes sense to wait to see if buyers can shove this stock above that $107.50 line in the sand next week.
If it happens, expect Apple to retest prior highs this spring.
Apple is another holding in Jim Cramer's Action Alerts PLUS charitable trust portfolio. Cramer and Research Director Jack Mohr wrote recently:
"For Apple, the stock has dropped nearly $30 in nine months as a result of temporary weakness in iPhone sales (mostly related to the December and March quarters). We consider this a temporary distraction, rather than a reflection of any structural crack in the business model. In fact, we believe the market is discounting the company's expanding ecosystem, with a $30 billion/year services business, new product categories (i.e. Watch), partnerships (HealthKit, HomeKit, CarPlay) and future opportunities (TV and autos), providing Apple with a path towards double-digit annual sales growth and 15-20% annual EPS growth long term.
Exclusive Look Inside:
You see Jim Cramer on TV. Now, see where he invests his money and why Apple is a core holding of his multi-million dollar portfolio.
Want to be alerted before Jim Cramer buys or sells AAPL? Learn more now.
Staples
Nearest Resistance: $12
Nearest Support: $9.75
Catalyst: Merger Update
The other half of the Office Depot deal is suitor Staples (SPLS) . Staples has actually been looking "bottomy" in the long term now, forming an inverse head and shoulders pattern since late December that finally triggered a buy just a few sessions ago when shares finally broke out above their $9.75 neckline. Now shares are testing the top of their downtrend.
If Staples can hold on to its momentum here, expect this stock to make up for lost time with its rebound. It makes sense to park a tight stop on the Staples trade if you decide to be a buyer here.
Pandora Media
Nearest Resistance: $11
Nearest Support: $10
Catalyst: Acquisition Rumors
Pandora Media (P)  slingshotted 10.6% higher on Thursday after the streaming internet radio company reported that it was adding former Fox Networks Group Chairman Anthony Vinciquerra to its board. Vinciquerra is an adviser to a buyout firm and previously served on the board of DirecTV before its acquisition. Because of that job history, investors are speculating that his addition to the board could come with a plan to sell the company.
From a technical standpoint, Pandora's price action has looked ugly for a while now, with shares bouncing their way lower in a well-defined downtrend since last fall. Thursday's big run higher is threatening to break Pandora free of that downtrend, but it's still a little early to call the breakout confirmed. If Pandora can hold that higher water level into next week, we've got a buy signal.
TiVo
Nearest Resistance: $9.75
Nearest Support: $8.25
Catalyst: Merger Talks
Another big-volume mover on M&A talks last week was TiVo (TIVO) . Reports hit on Thursday that TiVo is in talks to be sold to Rovi, creating an entertainment device patent power play. Meanwhile, an analyst note from Jefferies indicated that TiVo could be worth $11 to $15.50 per share to Rovi and that more potential buyers could come forward now that the deal is public. TiVo rallied more than 23% Thursday as a result of the news.
TiVo has been in a downtrend of its own for the last year now, but Thursday's gap higher clearly broke shares free of that bearish trend. The headline risk is pretty high in TiVo right now, but there could be additional upside in this stock for investors with the risk appetite to click "buy" here.
Disclosure: This article is commentary by an independent contributor. At the time of publication, the author was long AAPL.