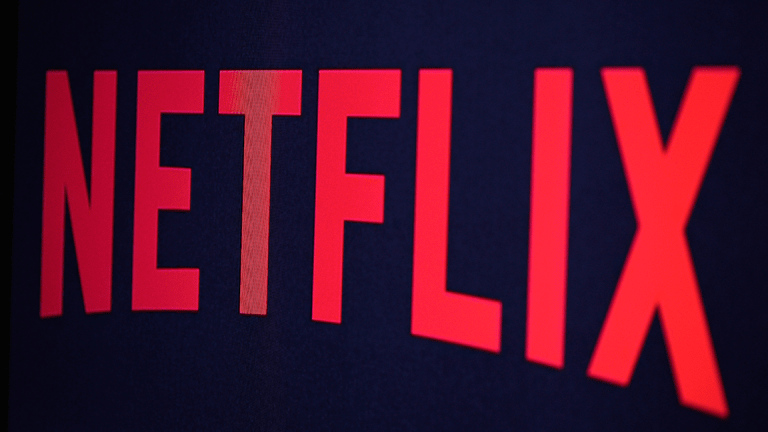 7 Big Netflix Predictions for 2018
Look for the streaming giant to up its investments in kids' programming and licensed movies, strike more bundling deals and see its Asian subscriber base surge.
Intensifying competition from Amazon.com (AMZN) - Get Amazon.com, Inc. Report and others did little to slow down Netflix (NFLX) - Get Netflix, Inc. (NFLX) Report in 2017: Shares rose 55%, leaving the streaming giant worth more than every U.S. media firm except for Disney (DIS) - Get Walt Disney Company Report . And with the help of strong subscriber growth and moderate price hikes, revenue is expected to be up over 30% annually to $11.7 billion.
With Reed Hastings & Co. having already set a 2018 content budget of $7 billion to $8 billion, it's safe to assume 2018 will be another aggressive investment year. Here are some predictions for what else the new year could have in store for the company.
Netflix makes big investments in kids programming and original IP
As many readers know, Disney announced in 2017 it will pull its movies from Netflix at decade's end, and make a Disney streaming service launching in 2019 (and promised to initially undercut Netflix's pricing) the exclusive home of Disney, Pixar, Marvel and Star Wars films. And Disney followed up that move by inking a deal to buy most of Twenty-First Century Fox's (FOXA) - Get Fox Corporation Class A Report assets, including film franchises such as X-Men, Fantastic Four, Avatar and Home Alone.
Netflix will no doubt try to head off that threat by making large investments in kids, animated and sci-fi content ahead of the loss of Disney's material. It's worth noting here that Netflix's 2018 content budget was originally at $7 billion; the company hiked it in October, possibly on account of Disney's moves.
But will organic investments be enough? Netflix's checkbook makes it easy enough to compete with Disney and others for the services of A-list creative talent, but Disney's treasure trove of creative intellectual property (IP), from Mickey Mouse to The Avengers to Luke Skywalker, is tougher to counter.
2017 did see Netflix use M&A to strengthen its IP library: In August, the company inked a deal to buy comic book publisher Millarworld. There's a good chance 2018 will see additional IP purchases. Another possibility: Netflix takes a stake in an old-media firm (Viacom (VIA) - Get Viacom Inc. Class A Report , perhaps?) to secure access to its IP assets.
Netflix exerts tighter control over film projects
Netflix made headlines in 2017 by financing several big-budget original films, and making them available for streaming on their launch dates (no theater release window). The only problem is that with the exception of Korean action-adventure film Okja, arguably none of the films lived up to the hype.
One of the films, Brad Pitt's War Machine, saw mediocre reviews. And two others, horror movie Death Note and Will Smith action/sci-fi film Bright, saw poor ones. To be fair, user reviews for Bright are stronger, but the same can't be said for War Machine and Death Note.
A potential culprit behind the disappointing start: Netflix, judging by remarks from directors and actors, gave the creative talent it invested in quite a lot of freedom to call the shots (very much a Silicon Valley mindset rather that a Hollywood one). Look for Netflix, known for making heavy use of data-mining to inform its content investments, to tighten the reins some when it comes to how costly film projects proceed.
Netflix strikes paid prioritization deals with U.S. ISPs
In spite of much opposition, the FCC went ahead and dismantled Obama-era net neutrality rules. And while some of the worst-case scenarios imagined by critics of the move are unlikely to happen, it is likely that U.S. broadband ISPs will use the rule changes to strike deals to prioritize the data packets of select content providers willing and able to pay for the privilege.
Look for Netflix, which has already made giant investments in building a global content delivery network (CDN) to improve stream quality and lower bandwidth costs, to be among those content providers. Especially since the company had in prior years (before the arrival of neutrality deals) been willing to ink "paid peering" deals with ISPs to bypass traffic jams at network interconnection points.
Asian growth surges
Though it has been operating in most large Asian markets not named China since early 2016, the international subscriber surge seen by Netflix over the last few quarters has been driven more by Europe and (to a lesser extent) Latin America. But this could change in 2018.
In markets such as Japan, India and South Korea, Netflix has been making big investments in original content tailored to appeal to local audiences. The company has also upped its marketing spend in the region, and -- for locales where broadband connectivity is limited and/or expensive -- developed compression algorithms that allow it to deliver low-bandwidth mobile streams that feature adequate image quality.
It took a little while for Netflix's European and Latin American growth to take off, but major local investments did eventually let it reach an inflection point. The same might eventually hold for Asia.
Uptake for Netflix's 4K Plan Improves
Only a small percentage of Netflix subscribers are believed to currently be signed up for its Premium plan, which supports 4K streams and up to 4 simultaneous streams. However, the groundwork is increasingly in place for a decent (though perhaps not massive) increase in Premium plan subscriptions. Specifically:
A large percentage of households in the U.S. and other developed markets now have broadband speeds that exceed the 25Mbps minimum Netflix recommends for streaming 4K material.
Declining prices have led 4K TV penetration rates to grow significantly. In May, Futuresource Consulting forecast a third of 2017 TV sales would involve 4K sets. The percentage is likely higher in developed markets.
Netflix's library of 4K-capable material has been steadily growing. It now includes a fair amount of licensed content in addition to most of the company's popular originals.
With its Premium plan costing $13.99 per month in the U.S. -- $3 per month more than its popular HD-capable Standard plan -- greater Premium plan adoption serves to boost Netflix's average selling price (ASP). As it is, ASPs rose 7.4% annually in constant currency in the third quarter, and that was before Netflix rolled out its recent price hikes.
Netflix improves its library of licensed movies
If there's an Achilles heel to Netfix's content efforts, it's that the company's giant investments in original content, together with costly licensing deals for popular TV shows, have left it with a relatively meagre licensed-movie library. The size of Netflix's movie and TV-show libraries has been gradually shrinking, and subjectively, Amazon and HBO now have stronger libraries of licensed older movies.
With Amazon Prime's recent subscriber growth even stronger than Netflix's -- judging by the growth rates Amazon has reported for its "retail subscription services" revenue -- Netflix has a big incentive to strengthen its movie library in 2018. Also serving as an incentive: Many of the popular licensed movies that Netflix does offer consist of Disney films that will disappear in two years.
Netflix strikes more bundling deals with carriers, and perhaps also with streaming peers
Netflix is less than 4 months removed from striking a deal with T-Mobile US (TMUS) - Get T-Mobile US, Inc. Report through which Netflix's Standard plan is bundled with subscriptions to T-Mobile ONE unlimited data postpaid plans. And it's about 6 months removed from striking a deal with Altice that calls for Netflix to be made available on set-tops and other devices to pay-TV subs in France, Portugal, Israel and the Dominican Republic. Later, Netflix reached a deal with Altice USA (formerly Cablevision) to bundle its services with a triple-play service package.
Look for more such deals in 2018, as mobile carriers dealing with intense competition and pay-TV providers hit by cord-cutting find bundled Netflix to be a useful customer acquisition and retention tool. It's also possible that Netflix, no doubt aware that many of its customers are growing uneasy over the rising number of streaming bills appearing on their credit-card statements, will ink a bundling deal or two with third-party streaming music services. Spotify's recent deal with Hulu could serve as a template here.
This column originally appeared on Real Money, our premium site for active traders. Click here to get more great columns like this.
Watch the replay of Jim Cramer's full NYSE live show:
More of What's Trending on TheStreet: