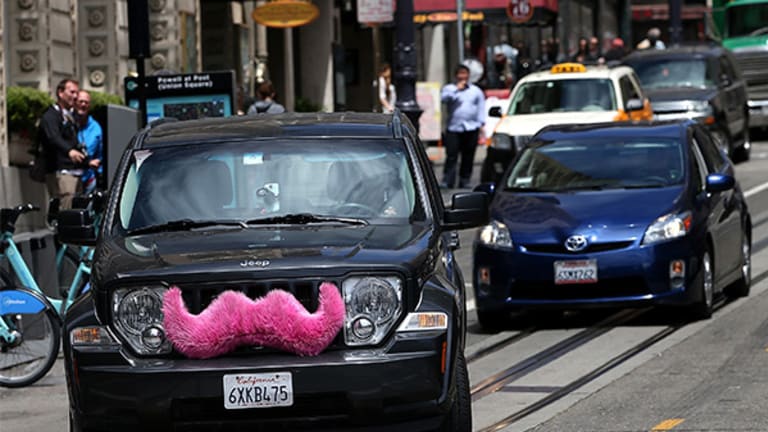 6 Important Developments in Autonomous Driving and Ride Sharing
The worlds' biggest automakers are strategically funding ride-sharing start-ups.
Uber and Lyft are among the best-known companies connected to the autonomous driving and ride-sharing trends. But they are not alone in working on technology that will soon change the way people get from one place to another. Moreover, there are new alliances and other arrangements that should lead to exciting developments in the near future. 
To be sure, venture capital funding to the space has seemed increasingly measured. 
Still, the self-driving and ride-sharing space abounds with potential. This is a byproduct of consumers' increasing desire to get more done faster, and for better service. It also reflects advances in chip technology and other products that emerged only in the last two decades of the 20th century.
Consider some of the developments over the past year. 
Zoox Funding
According to the The Wall Street Journal, start-up Zoox secured $50 million in funding in October and saw its valuation rise to a whopping $1.55 billion. The company is working on an autonomous driving system that reportedly could compete with a similar product from Alphabet'sGoogle and with Cruise Automation, which General Motors acquired earlier this year for an undisclosed amount of money. Cruise manufactures sensor systems that turn regular vehicles into self-driving ones. 
Alphabet is a holding inJim Cramer's Action Alerts PLUS Charitable Trust Portfolio. See how Cramerrates the stocks here. Want to be alerted before Cramer buys or sellsGOOGL?Learn more now.
Uber Deals
So far, Uber dominates the ride-hailing industry with a presence in many major markets, a valuation of $68 billion and no scarcity of potential, additional funding avenues. In May, Uber strengthened its partnership with Japanese automaker Toyota Motor by buying a small stake in the company. Through a new leasing program, Toyota will offer its vehicles to Uber drivers, who will get help with lease payments through their fares.
In June, Uber received a massive $3.5 billion cash infusion from Saudi Arabia's Public Investment Fund, which would strengthen the company's presence in Middle Eastern markets. In July, Uber established its growing interest in commercial autonomous technology by acquiringOtto, a maker of self-driving technology for delivery trucks.
Didi Chuxing Deal
In May, Uber's rival in China, Didi Chuxing Technology, secured a $1 billion investment from tech giant Apple. That will give Apple a better understanding of the huge and promising Chinese ride-sharing market. Recently, Apple confirmed its interest in developing self-driving cars to the U.S. National Highway Traffic Safety Administration.
Apple is a holding inJim Cramer's Action Alerts PLUS Charitable Trust Portfolio. See how Cramerrates the stocks here. Want to be alerted before Cramer buys or sellsAAPL?Learn more now.
In a letter addressed to the NHTSA, Apple's director of product integrity Steve Kenner wrote, "The company is investing heavily in the study of machine learning and automation, and is excited about the potential of automated systems in many areas, including transportation." 
Gett Funding
In the second quarter of 2016, Gett, an Uber rival dominant in Europe, raised $300 million from Germany's Volkswagen, Europe's largest carmaker. Gett could gain first access to autonomous cars, which the company's CEO Shahar Waiser has predicted would account for half of new car purchases by 2030.
Lyft Partnership
Lyft, the second largest U.S. ride-hailing service will receive a $500 million cash infusion from GM. The companies are reportedly set to test a fleet of self-driving Chevrolet Bolt electric taxis on public roads within a year.
Scoop and Via Growth
Newer transportation startups such as Scoop and Via have also raised significant investment capital. In 2016, BMW i Ventures invested in carpooling app startup, Scoop. The company is in its seed stage capital round. On-demand transit company, Via, raised as much as $70 million early this year.
This article is commentary by an independent contributor. At the time of publication, the author held no positions in the stocks mentioned.