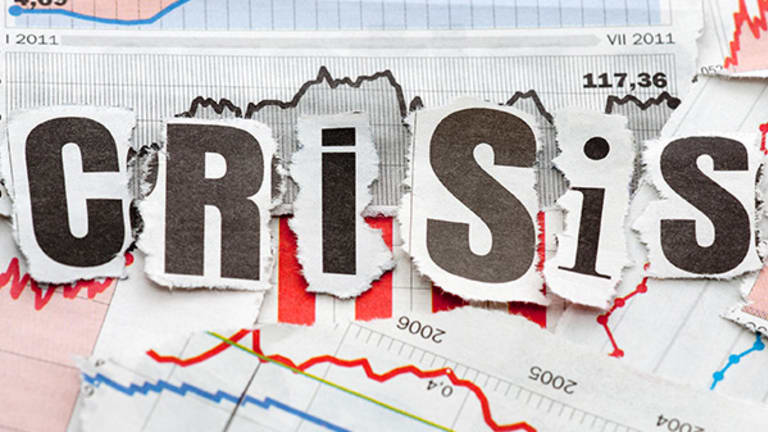 6 'Crash-Proof' Safe-Haven Investments for a Bear Market
The markets are dicey right now, but you don't have to sit on the sidelines. Get safely back into the game with these solid choices.
Editors' pick: Originally published Jan. 21.
Markets are crashing around us, once-reliable stocks are getting shorted, China's economic slowdown is choking the global economy, and dividend growth is beginning to look elusive.
To help you cope with this uncertainty, we've pinpointed six safe havens that will grow in 2016 and also protect your portfolio. Let's take a look.
1. Bond and income exchange-traded funds (ETFs). Investors are increasingly turning to bond ETFs, driven by a plethora of factors: low costs, tax efficiency, and ease of use.
Consider WisdomTree Bloomberg US Dollar Bull (USDU) , PowerShares S&P 500 Hi Div Low Vol (SPHD) , Guggenheim BltShs 2016 Hi Yld Co Bd (BSJG) , Guggenheim BltShs 2016 Corp Bond (BSCG) and iShares iBoxx $ Investment Grade Corporate Bond ETF (LQD) .
2. Treasury Inflation-Protected Securities' (TIPS), which are indexed to inflation to protect investors from the negative effects of fluctuating prices.
Bear in mind, Treasuries can act as a dependable hedge in times of increased risk. Popular bond investor Bill Gross recently echoed this sentiment, advising investors to buy 10-year inflation-protected Treasurys. They're well suited for your retirement investment strategy.
Two picks to get you started: iShares TIPS Bond (TIP) and SPDR Barclays 1-10 Year TIPS (TIPX) .
3. Non-USD bonds are a potent source of income for 2016. BlackRock's chief investment strategist for fixed incomes, Jeffrey Rosenberg (in his piece "There will be blood....and more of my favorite themes for 2016") announced his preference for non-USD bonds, given that there could be significant dollar appreciation. Emerging market bonds could do the trick for your portfolio.
4. If you're comfortable with muni bonds, now is a good time to pile up on them. A clutch of commentators are suggesting that intermediate-term bonds with maturities in the range of 10-to-20 years are looking good at this time. You can look at these three options if you want to ride the muni wave: Fidelity Intermediate Municipal Income (FLTMX) , T. Rowe Price Summit Municipal Intermediate (PRSMX) , and Vanguard Intermediate-Term Tax-Exempt (VWITX) .
5. Preferred shares were, by far, the best performers (out of all fixed income types) for 2015. This year could also see them perform exceptionally well. What's best, with their coupon rates and dividends you could stay income-assured (no matter how the surrounding climate is faring), on effectively selecting the right preferred shares.
You may consider AG Mortgage Investment 8% Cum Rede Prefundefined , Alabama Power Co. 5.83% Preferred Stock (ALP-O) , Banc of California 8% Non Cum Pref Stockundefined , Cedar Realty Trust 7.25% Preferredundefined , Citigroup 8.125% Non Cum Redeem Preferred undefined , Five Oaks 8.75% Fix/Flt Cum Red-Monthly undefined , Goldman Sachs Group 5.95% Non Cum Prefundefined and Navios Maritime Holdings 8.625% Cum Pref undefined .
6. If preserving capital is your principal outlook, and you'd like to protect yourself from inflation while also earning something on the way, you could look at Series I Savings Bonds. You could get a bunch of these safe instruments -- up to $10,000 per person every year -- a conservative and secure option that adds value and strength to your portfolio.
Are you making the right investment moves for your retirement, or are you blowing it by making all-too-common money mistakes? There are crucial steps that you should be taking now, to build wealth over the long haul. To find out whether you'll have enough money in your later years, download our free report: Your Ultimate Retirement Guide.
This article is commentary by an independent contributor. At the time of publication, the author held no positions in the stocks mentioned.