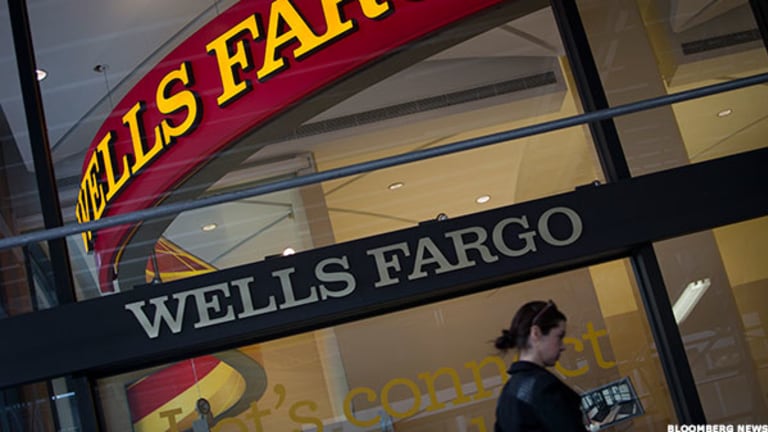 5 'Value' Financial Stocks With Questionable Charts
These financial stocks may look attractive from a value perspective, but the charts say otherwise.
It sounds good to look for financial stocks that represent an "above average business at a below average price," but if you look at the "price trend" and don't view "price" as a static number, you may come to a different conclusion.
Let's take a technical look at these five stocks.
Groupo Financiero Galicia
Groupo Financiero Galicia (GGAL) is not a household name. This daily chart shows that an uptrend got underway in October. Prices are currently above the 50-day and 200-day moving averages, and the on-balance-volume, or OBV, line has generally been moving up with prices until April. The moving average convergence/divergence oscillator has been moving above and below the zero line and thus not signaling a strong uptrend.
In this three-year weekly chart of GGAL, we can see the rally to $30 from $5. With hindsight GGAL was a pretty good investment, but we are looking forward. The OBV line has been steady during this rally and prices are above the 40-week moving average. Looking at the 12-week momentum indicator in the bottom panel -- there is a bearish divergence as the rate of advance has slowed.
Combing the daily and weekly clues, I would look for GGAL to trade sideways between $24 and $32.
Wells Fargo
In this daily chart of Wells Fargo (WFC) , we can see that WFC has generally lost ground the past 12 months. Prices are above the 50-day moving average but below the declining 200-day average. The OBV line has been flat for several months and tells us that buying interest or rather aggressive buying interest is lacking.
Another technical problem for WFC is a bearish divergence between higher highs in April and June and lower highs for the momentum study. A weakening momentum picture can be foreshadowing a weaker price picture. It would not be a stretch to imagine WFC retesting the $48-to-$46 area.
Wells Fargo is a holding in Jim Cramer's Action Alerts PLUS Charitable Trust Portfolio. Cramer and Jack Mohr, AAP research director, said in a recent weekly roundup:
Although it is hardly immune from rate activity, Wells has differentiated itself by developing a more diversified business model that serves as a partial hedge against low rates. In particular, it has built out a massive mortgage servicing business, which generates substantial fees when rates are low (as more homeowners look to refinance). Regardless, the prospect for higher rates still helps widen the spread between what banks charge on loans and what they charge on deposits, thus lifting margins and boosting earnings power. We keep WFC's rating at Two on valuation, with shares trading at a sizable premium to the peer group. We maintain our $56 price target long term.
People's Utah Bancorp
In this chart of People's Utah Bancorp (PUB) , we can see that volume is extremely light and some of the intra-day price swings have been pretty wide. Despite the low volume, prices have rallied and are now above the 50-day moving average and the 200-day. The OBV line started to move up smartly in March. Momentum is fading however.
PUB may continue to trade higher, but I would rather look for opportunities somewhere else. Stocks that have a low level of volume can give you problems (read slippage) when you buy and when you sell.
BOFI Holding
BOFI Holdingundefined is not attractive. Prices are below the 50-day moving average line and the 200-day average. The OBV line is certainly not robust and not bullish. Momentum readings are weak and not yielding any worthwhile divergences.
In addition, there is a large short position in BOFI.
Waddell & Reed Financial
I don't know what is going on with the company Waddell & Reed Financial (WFR) , but the chart is bearish and probably still headed lower. Prices have sunk to $20 from $50 in the past 12 months. We are below the declining 200-day moving average line and have crossed above and below the 50-day. The OBV line is pointed down and there are no bullish divergences to come to the rescue.
WDR looks like it could fall further to $10 in the months ahead.