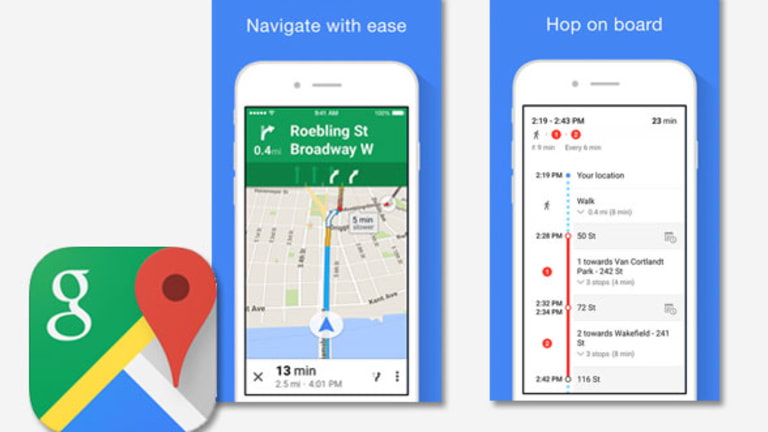 5 Toxic Stocks to Sell Before It's Too Late
It's time to unload these toxic stocks from your portfolio.
BALTIMORE (Stockpickr) -- So much for a stock market rebound. U.S. markets rolled over again on Tuesday, with the big S&P 500 index adding another 1.4% onto the last few days of heavy losses. All told, the S&P is down almost 11% in the last five trading sessions, one of the fastest and sharpest declines investors have seen in years.
But that double-digit drop doesn't really tell the whole story of what's happening in stocks.
For instance, it completely ignores that fact that about 15% of the S&P is actually down 15% or more over the course of that one-week stretch. Or that a handful of big S&P components have lost 20% or more in the last several sessions. The broad market might look pretty rough overall right now, but a smaller subset of stocks looks downright toxic to your portfolio as we head into the end of the summer.
To find which stocks are showing downside risk ahead, we're turning to the charts for a technical look at five big "toxic stocks" you don't want to own.
Just to be clear, the companies I'm talking about today aren't exactly junk. By that, I mean they're not next up in line at bankruptcy court. But that's frankly irrelevant; from a technical analysis standpoint, sellers are shoving around these toxic stocks right now. For that reason, fundamental investors need to decide how long they're willing to take the pain if they want to hold onto these firms in the weeks and months ahead. And for investors looking to buy one of these positions, it makes sense to wait for more favorable technical conditions (and a lower share price) before piling in.
For the unfamiliar, technical analysis is a way for investors to quantify qualitative factors, such as investor psychology, based on a stock's price action and trends. Once the domain of cloistered trading teams on Wall Street, technicals can help top traders make consistently profitable trades and can aid fundamental investors in better entry and exit points.
So, without further ado, let's take a look at five "toxic stocks" you should be unloading.
Fresh Del Monte Produce
At a glance, it looks like shares of food stock Fresh Del Monte Produce (FDP) - Get Fresh Del Monte Produce Inc. Report have actually held up pretty well in light of the recent correction. Since the calendar flipped to January, this stock has still managed to hold onto 10% gains on the year, stomping the broad market's double-digit year-to-date decline. But shares are showing signs of rolling over -- and investors might want to think about taking some gains off the table soon. Here's why.
Del Monte is currently forming a descending triangle pattern, a bearish price setup that's formed by horizontal support down below shares at $37 and downtrending resistance to the top-side. Basically, as shares of Del Monte bounce in between those two price levels, they've been getting squeezed closer and closer to a breakdown below our $37 price floor. When that happens, we've got our sell signal.
Why all of that significance at that $37 level? It all comes down to buyers and sellers. Price patterns, like this descending triangle pattern in Del Monte, are a good quick way to identify what's going on in the price action, but they're not the actual reason a stock is tradable. Instead, the "why" comes down to basic supply and demand for Del Monte's shares.
The $37 support level is a price where there has been an excess of demand for shares; in other words, it's a spot where buyers have previously been more eager to step in and buy than sellers have been to take gains. That's what makes a breakdown below $37 so significant -- the move means that sellers are finally strong enough to absorb all of the excess demand at that price level.
Like with any breakout trade, it's important to be reactionary here. Downside in Del Monte doesn't become a high-probability trade until sellers are able to knock this stock below our $37 support level.
Google
Google (GOOG) - Get Alphabet Inc. Class C Report, (GOOGL) - Get Alphabet Inc. Class A Report is another notable stock that's showing signs of a reversal -- the difference here is that shares have already violated their big support level at $650. At this point, Google is opened up to addition downside risk to end the summer.
For Google, the pattern in play is a double top setup, a bearish reversal pattern that looks just like it sounds. The double top is formed by a pair of swing highs that peak at approximately the same level. The sell signal comes on a violation of the trough that separates those two tops. For Google, that was the $650 support level on the chart of GOOGL Class A shares, which corresponds to the breakdown below $620 in GOOG. While this stock started the summer actually looking bullish, the violation of our big support level is a major red flag.
Another red flag in Google comes from momentum, measured by 14-day RSI at the top of the chart. Our momentum gauge made lower highs on both of the price peaks in Google's price pattern. That's a bearish divergence that indicates buying pressure is weakening.
Avoid the temptation to "buy the dip" here. Shares could have further to fall in the near-term.
ACE
It doesn't take a market savant to figure out what's been happening in shares of $32 billion insurance company ACE (ACE) lately. This large-cap financial sector stock has been in a well-defined downtrend since last fall, with shares tumbling double-digits in 2015 alone. ACE's trajectory remains down and to the right this summer.
The bearish price channel in ACE is formed by a pair of parallel trendlines that have done a good job of identifying this stock's high-probability range in recent months. Put simply, every test of the top of ACE's price channel has been a great selling opportunity, and investors have seen six of them so far. Even though shares still have some upside room before they hit the top of their channel again, this stock is likely to keep getting cheaper in the longer-run.
Relative strength, which measures ACE's price performance versus the broad market, is the side indicator to watch here. The lower highs in our relative strength line tell us that ACE is still underperforming the S&P 500 right now – and it's the single most important indicator you can have in your technical toolbox to survive a market decline. As long as that relative strength downtrend keeps pointing lower, ACE's price will too.
Memorial Resource Development
We've got the exact same price pattern shaping up in shares of Memorial Resource Development (MRD) . This mid-cap energy stock has been selling off in a downtrending channel of its own for more than a year now -- and as shares reverse lower off of that resistance line for the seventh time in 2015, it makes sense to sell this bounce lower.
Waiting for that bounce lower before clicking "sell" is a critical part of risk management for two big reasons: It's the spot where prices are the highest within the channel, and alternatively it's the spot where you'll get the first indication that the downtrend is ending. Remember, all trend lines do eventually break, but by actually waiting for the bounce to happen first, you're confirming that sellers are still in control before you unload shares of Memorial.
Overall, the downtrend in this stock is pretty shallow, but it's still pointed lower here. Until that changes, you don't want to own it.
Liberty Global
Sometimes, a broken bullish price pattern is every bit as toxic to a stock's performance as an outright bearish pattern. Such is the case with Liberty Global (LBTYA) - Get Liberty Global Plc Class A Report, the $12 billion cable TV company. While liberty spent much of the last year bouncing higher in a well-defined uptrend, that rally snapped with last week's broad market correction. And shares look likely to keep on correcting from here.
So far, Liberty Global has busted through several prior support levels on the way down to $45 support. In the short-term, that $45 price level remains the price floor that's in play right now. That doesn't mean you should try to buy down around $45. At this point, shares could very easily violate that level if more big-picture selling starts back up this week. Instead, the downtrend is busted until Liberty Global can catch a bid above the 200-day moving average once again.
At this point, the best defense for your portfolio is a good defense -- and figuring out which stocks not to own is probably just as important as figuring out which to buy. For now, Liberty Global is one of the ones you don't want to own.
This article is commentary by an independent contributor. At the time of publication, the author held no positions in the stocks mentioned.