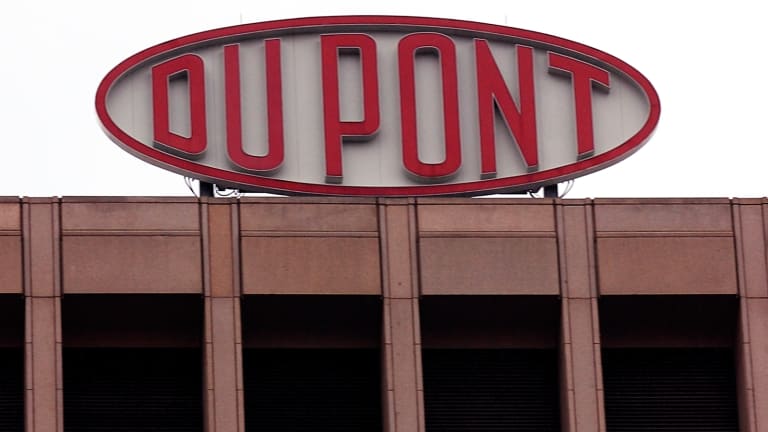 5 Toxic Stocks to Avoid This Summer
It's time to unload these stocks from your portfolio.
BALTIMORE (Stockpickr) -- The S&P 500gave back another 30 basis points yesterday, hacking away a little more at the tepid performance that stocks have managed to turn out so far in 2015. As of yesterday's close, the S&P is only 2.1% higher than it ended the year back in December.
What many investors don't realize is that the S&P 500 has actually been a pretty poor proxy for "the stock market" in 2015. That's because while the big index is more or less at breakeven right now, there's no shortage of individual stocks that are actually making pretty big moves -- both up and down.
And while the leaders have been doing a pretty good job of making up for the sideways slug in the market averages, the laggards have been downright toxic for your portfolio. Today, we'll take a technical look at five more toxic stocks to avoid this summer.
Just to be clear, the companies I'm talking about today aren't exactly junk. By that, I mean they're not next up in line at bankruptcy court. But that's frankly irrelevant; from a technical analysis standpoint, sellers are shoving around these toxic stocks right now. For that reason, fundamental investors need to decide how long they're willing to take the pain if they want to hold onto these firms in the weeks and months ahead. And for investors looking to buy one of these positions, it makes sense to wait for more favorable technical conditions (and a lower share price) before piling in.
For the unfamiliar, technical analysis is a way for investors to quantify qualitative factors, such as investor psychology, based on a stock's price action and trends. Once the domain of cloistered trading teams on Wall Street, technicals can help top traders make consistently profitable trades and can aid fundamental investors in better entry and exit points.
So, without further ado, let's take a look at five "toxic stocks" you should be unloading.
America Movil
2015 has been a pretty weak year for shares of Latin American wireless communications provider America Movil (AMX) . This stock has given back about 2.7% of its market value since the calendar flipped to January, but that stat doesn't really provide enough context to the price action on this chart. Zoom out to America Movil's September highs and that loss expands to 18%.
Shares could be pointed even lower in the near-term. That's because America Movil is setting up a classic bearish price pattern in the long-term.
America Movil is currently forming a descending triangle pattern, a bearish continuation trade that's formed by downtrending resistance up above shares, and horizontal support to the downside (in this case in a range between $19.50 and $20). Basically as shares of America Movil have bounced in between those two technically-important price levels, this stock has been getting squeezed closer and closer to a breakdown below our $20 price floor. When that happens, we've got a pretty big sell signal.
Relative strength, at the bottom of the chart, is an extra red flag in America Movil. That's because our relative strength line has been in a downtrend since last November, an indication that this stock isn't just losing steam here, it's also significantly underperforming the rest of the market pretty materially. If $20 gets violated, you don't want to own this stock anymore.
Sovran Self Storage
We're seeing the same price setup in shares of mid-cap storage REIT Sovran Self Storage (SSS) , just in the shorter-term. Sovran has spent the last year in rally mode. Shares of this stock have managed to move more than 10.8% higher in the last 12 months, beating the S&P 500 by a wide margin. But this descending triangle pattern is testing a violation of $87 support today.
Why all of the significance at $87? It's not magic. Whenever you're looking at any technical price pattern, it's critical to keep buyers and sellers in mind. Patterns such as the descending triangle are a good way to quickly describe what's going on in a stock, but they're not the reason it's tradable. Instead, it all comes down to supply and demand for Sovran's shares.
That $87 level in Sovran is a spot where there's previously been an excess of demand for shares. In other words, it's a price at which buyers have been more eager to step in and buy shares at a lower price than sellers were to sell. That's what makes a breakdown below support so significant -- it means that sellers are finally strong enough to absorb all of the excess demand at the at price level.
Keep a close eye on that $87 price in Sovran Self Storage. Once sellers knock out that level, a whole lot of downside risk opens up.
NetApp
You really don't need to be an expert technical trader to figure out what's been happening in shares of $10 billion computer storage stock NetApp (NTAP) lately. Since December, this stock has sold off by more than 22%, underperforming the S&P 500 pretty significantly during a period where performance has already been hard to come by. In short, NetApp's stock has been pretty toxic for investors in recent months – and that hasn't changed as we head into the summer.
The price pattern in NetApp is about as simple as they get. Since last fall, this stock has been bouncing its way lower in a well-defined downtrending channel, swatted down on every test of trendline resistance. Every test of the top of NetApp's price channel has been a great selling opportunity, and as shares bounce lower for a fifth time now, it makes sense to unload NetApp as this big tech stock underperforms the rest of the sector.
Waiting for that bounce lower before clicking "sell" is a critical part of risk management for two big reasons: it's the spot where prices are the highest within the channel, and alternatively it's the spot where you'll get the first indication that the downtrend is ending. Remember, all trend lines do eventually break, but by actually waiting for the bounce to happen first, you're confirming that sellers are still in control before you unload shares of NetApp.
EchoStar
Satellite communications firm EchoStar (SATS) is starting to look "toppy" this summer.
In the long-term, EchoStar has been forming a head and shoulders top, a setup that indicates exhaustion among buyers. The pattern is formed by two swing highs that top out at approximately the same level (the shoulders), separated by a higher high (the head). The sell signal comes on a move through EchoStar's neckline, currently at $48. If that $48 level gets violated, look out below.
Momentum, measured by 14-day RSI, adds an extra red flag to the price action in EchoStar. Our momentum gauge has been in a downtrend since November, making lower highs on each of the three price peaks in the head and shoulders pattern. That's a bearish divergence that indicates buying pressure is weakening.
It's important to be reactionary when you're looking at EchoStar (or any of the other "toxic" stocks on this list, for that matter). After all, technical analysis is a risk management tool, not a crystal ball. That means that downside in EchoStar doesn't become a high-probability trade unless $48 gets violated. And a move above prior highs at $52 invalidates the head and shoulders top.
Either way, if you have a stake in this stock, it's a very good idea to keep a close eye on that $48 level this summer.
DuPont
Last up, we've got another head and shoulders pattern to revisit in $60 billion chemical maker DuPont (DD) . When we last looked at shares back in May, this stock was testing a key support level at $70.50. Ultimately the breakdown came a couple of weeks later, during the first week of June.
At this point, DuPont is down about 6% after violating its neckline. And while that looks pretty ugly considering the fact that the S&P 500 index basically hasn't moved over that timeframe, DuPont likely has further to go. We're about halfway to DuPont's downside measuring objective at $60, at this point, which means that it's a little premature for value-seekers to start thinking about building a position here.
Caveat emptor.
This article is commentary by an independent contributor. At the time of publication, the author held no positions in the stocks mentioned.