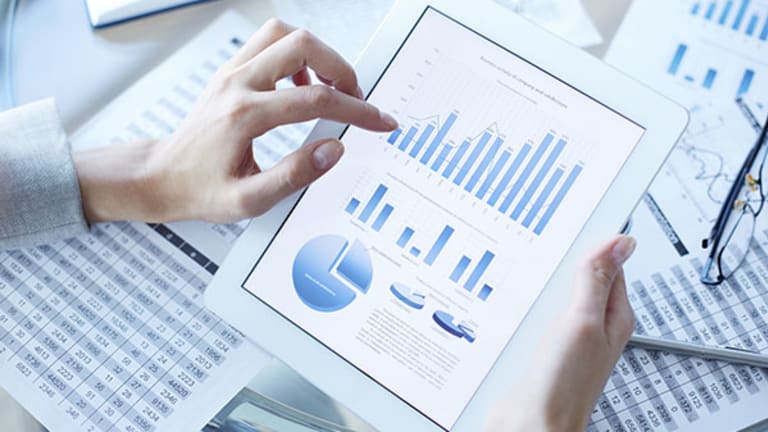 5 Top Stocks Investment Guru Joel Greenblatt Would Love
His magic formula is no magic bullet, but these companies offer attractive valuations and high returns on capital.
His magic formula is no magic bullet, but these companies offer attractive valuations and high returns on capital.
The term "magic" isn't often used in discussions concerning the stock market.
Everyone knows or should know that there is no way to time the market or guarantee gains.
At Validea, however, we have built our stock screening strategies on fundamental analyses employed by some of the most successful market gurus.
One such guru is money manager Joel Greenblatt, who, in 2005, published The Little Book that Beats the Market, a concise guide that illustrates how investors can earn market-beating returns using what he calls a "magic formula."
The formula comprises two variables: return on capital and earnings yield.
Greenblatt thinks that ROC allows an investor to see how a company best uses its assets to generate earnings. Although similar to the return on assets rate used by several of other gurus, including Warren E. Buffett and Peter Lynch, Greenblatt's criterion is based on earnings before interest and taxes so that debt service and tax liabilities don't cloud how well a company is doing.
In addition, instead of using only total assets in his calculation, Greenblatt uses total capital -- which includes working capital and net fixed assets-- to isolate how much capital a firm needs to operate. He focuses on earnings yield in an effort to find strong stocks selling at bargain prices.
Again, Greenblatt uses EBIT in this formula and divides by total enterprise value, which is defined as market value, plus interest-bearing debt to determine how much debt is used to generate earnings.
His approach can be boiled down to a simple and sensible notion: "Buying good companies at bargain prices makes sense."
His "magic formula," however, shouldn't be confused with a magic bullet. Although his user-friendly, straightforward approach has produced impressive, back-tested returns of 30.8% a year from 1988 through 2004, it has also faced periods of lackluster performance, such as last year, when the funds that Greenblatt managed suffered losses.
Furthermore, on Validea, I run the Greenblatt-based model portfolio, and though the model has exhibited long-term out-performance, it has also displayed significant volatility, so strategies such as this may not be for the faint of heart.
But, if one considers this guru's fundamental investment philosophy, such varied performance wouldn't cause concern.
Greenblatt would say that he isn't looking for returns in the short term and that down months or even years don't worry him.
"If the magic formula worked all the time, everyone would probably use it. If everyone used it, it would probably stop working" because the demand for those stocks would push up prices, he said.
In fact, the strategy upon which Greenblatt built his formula actually under-performed the market on average in five of every 12 months over the course of his total 17-year study. His philosophy is built around making money over the long term of at least three to five years.
The challenge with this investment approach is in being disciplined enough to stick with it. During periods when shares lag the market, most investors bail in favor of the latest "hot" stock or strategy.
Unfortunately, investors who chase performance often end up with overpriced under-performers. Those who have the foresight to stick with the Greenblatt strategy through short-term pain, however, can reap rewards.
Because the approach looks for stocks selling on the cheap, those who use it will likely need to invest in companies that are getting bad press because of industry fears or short-term problems, which can be scary as an investor. But doing so can also mean uncovering significant opportunities because when market expectations are extremely low, any improvement in a company's operations can translate quickly into healthy gains.
Validea's Greenblatt-based stock screen ranks all stocks with respect to earnings yield and return on capital against the largest 3,500 U.S. companies, then adds the rankings together to get the stock's final ranking, and the lower the better.
Using this screen, here are five high-scoring stocks:
1. Crane (CR) - Get Report

This diversified manufacturer of engineered industrial products has a market capitalization of $3.2 billion. The Greenblatt model ranks this company within the top five in the database, given its earnings yield of 28.26% and robust ROC of 83.87%.
2. Michael Kors Holdings (KORS)
This global accessories, apparel and footwear and apparel company, which has a market cap of $8.2 billion, operates in three business segments: licensing, retail and wholesale. The company's stock has an earnings yield of 15.92% and ROC of 58.12%.
3. Herbalife  (HLF) - Get Report

This global nutrition company, which develops and sells weight management, healthy meals and snacks, sports and fitness, energy and targeted nutritional and personal-care products has a market cap of $5 billion.
Herbalife has been under a lot of scrutiny over the past year, with renowned investor Bill Ackman taking a big short position in it. But the Greenblatt screen thinks that the firm's numbers speak for themselves: an earnings yield of 11.24% and a healthy ROC of 80.28%.
4. Gilead Sciences  (GILD) - Get Report

This research-based biopharmaceutical company, which has a market cap of $104.2 billion, focuses on the discovery, development and commercialization of medicines in areas of unmet medical need, including HIV, liver and cardiovascular diseases. The stock gets high marks from the Greenblatt model, based on its 19.28% earnings yield and ROC of 84.13%.
5. HP  (HPQ) - Get Report

This provider of technology to individual consumers and companies has a market cap of $19.8 billion. The stock's healthy ROC of 156.24% and earnings yield of 24.65% earn a thumbs-up from the Greenblatt stock screen.
| | | | | | | | |
| --- | --- | --- | --- | --- | --- | --- | --- |
| Company | Ticker | Market Cap ($MM) | Earnings Yield | Rank | Return-on-Capital | Rank | Final Rank |
| Crane Co. | CR | $3,164 | 28.26% | 6 | 83.87% | 59 | 3 |
| Michael Kors Holdings Ltd | KORS | $8,150 | 15.92% | 55 | 58.12% | 126 | 12 |
| Herbalife Ltd. | HLF | $5,015 | 11.24% | 164 | 80.28% | 65 | 18 |
| Gilead Sciences, Inc. | GILD | $104,215 | 19.28% | 35 | 84.13% | 58 | 4 |
| HP Inc. | HPQ | $19,758 | 24.65% | 16 | 156.24% | 22 | 1 |
John P. Reese is founder and chief executive of Validea.com, an investment research firm, and Validea Capital Management, an asset management firm serving affluent investors and companies. He is also co-author of the best-selling book,
The Market Gurus: Stock Investing Strategies You Can Use From Wall Street's Best
. Under no circumstances does the information in this column represent a recommendation to buy or sell stocks. Reese appreciates your feedback.
 to send him an email.
At the time of publication, Reese was long all five stocks in the article, though holdings can change at any time.