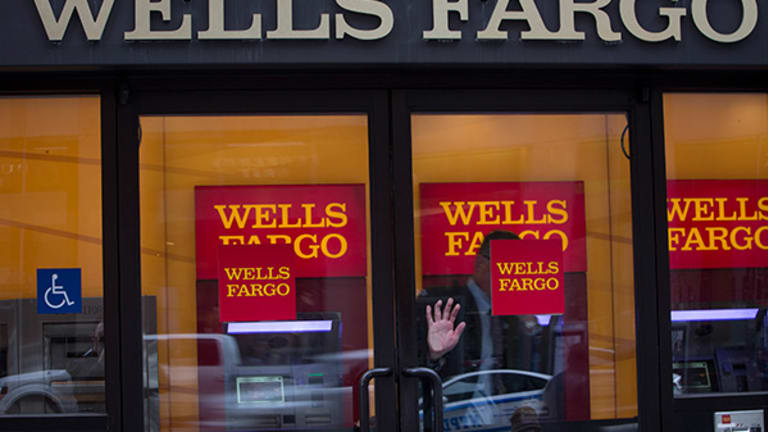 5 Top Financial Stocks That Value Investor Chris Davis Would Love
Taking a piece from Chris Davis' value investing playbook on financial stocks, we've identified five financial stocks that look attractive at current prices.
Looking for financial stocks that over the long haul grind out great returns? These "compounding machines," as Chris Davis, chairman of the value investing money management firm David Advisors (and manager of multiple value-oriented mutual funds), calls them, are hard to find, but we've got them for you. 
Davis is a third generation value investor. He began his career as a bank and insurance company analyst before joining the family business in 1991, and says the first thing he learned about financial stocks from his grandfather is that they can be "growth stocks in disguise". He says, "If you get a company with the right company with the right culture and business, it can grow for decades and decades." Since the early 90s, Davis has been managing the Davis Financial Fund, a 4-star rated fund by Morningstar. 
When explaining why he created a fund focused only on financial sector, Davis describes what he views as secular versus cyclical opportunities. "Four of our largest holdings," he says, "are in their second century as growth machines: Wells Fargo, American Express, Bank of New York, and JP Morgan. These have [seen] decades of growth," and Davis views them as secular investment opportunities (that is, to be held over a long-term time frame, usually at least 10 years).
"But then, in 1991, there was a cyclical opportunity too," Davis explains. "Then it was called the S&L (Savings and Loan) Crisis." Davis says that, at that time people lost faith in the S&L sector and didn't want to touch banks. That, he says, presented a cyclical opportunity because he could buy when those stocks when they were out of favor in a sector, he says, "in which everybody in the country is a customer."
"Unlike energy," Davis says, "the financial sector is vast" and includes a wide variety of companies, some of which have "compounded for decades and, in some cases, for generations." He explains that, given the current sentiment (when the financial crisis is still fresh in investors' minds), people don't want to look at financial stocks, which places some shares at their lowest relative valuations in decades. However, Davis points out that since these companies have "already gone through their crisis," they offer the strong combination of low valuations and increased safety. He says, "they have higher capital ratios and earnings power. It's both a cyclical and a secular opportunity."
As far as regulatory pressures are concerned, Davis contends that these same pressures present barriers to entry (and therefore, to competing institutions). He believes that banking and financial products and institutions are here to stay, and "the hostile political backdrop is nothing new". But he explains, "They have already been through the crisis, so they're in a much safer place now."
Davis argues that, while stock prices of the big financial institutions (Wells Fargo and JP Morgan, for example) fell during the financial crisis, the companies themselves did not lose money. Instead, Davis argues, "those businesses became more valuable. They took advantage of the crisis by making large acquisitions and came out with higher market shares than they had before." It was the underlying strength and value of the businesses, he says, that got them through the tough times.
Davis boils down his approach as follows: "We look for an above-average business at a below-average price, because when you put them together you get an above-average return. Banks and financials are a good place to look, because people assume they must be below-average businesses."
So, using Davis' principles, Validea's Guru Stock Screener has identified top financial stock picks for you. There are three U.S. banks, one non-U.S. bank and one investment firm where the fundamentals look highly favorable. (Disclosure: I am founder of Validea.)
Grupo Financiero Galicia S.A. (GGAL)
Grupo Financiero is a financial services holding company that provides (through its subsidiaries) a range of financial products and services to large corporations, small and medium size companies and individuals throughout Argentina.
The company has shown persistent earnings growth over the past five years and average 10-year earnings-per-share (EPS) growth of 34.9%. Return-on-equity (ROE) is healthy at 25.6%. The price-to-sales ratio is modest at 1.22 (based on trailing 12-month sales) and price-to-book is even more appealing at 0.7. This is one of the highest scoring non-U.S. financials on all of Validea.
Wells Fargo & Co.  (WFC)
Scoring 91% in our Peter Lynch investment methodology, this huge financial services company (market cap of $256.4 billion) offers a vast array of products and services through three operating segments: Community Banking, Wholesale Banking and Wealth and Investment Management.
Under this guru investment model, Wells Fargo's return-on-assets (ROA) of 1.28% exceeds the benchmark (of 1.0%) and the equity-to-assets ratio (a better measure given the increased leverage in financials) is 11% compared to the 5% minimum this model requires. Earnings have been steadily increasing since the 2008 financial crisis. Based on the company's fundamentals, strong brand name and size its not hard to see why Wells Fargo is the second largest holding in Berkshire Hathaway's portfolio. 
Wells Fargo is a holding in Jim Cramer's Action Alerts PLUS Charitable Trust Portfolio. See how Cramer rates the stock here. Want to be alerted before Cramer buys or sells WFC? Learn more now.
People's Utah Bancorp (PUB)
Through its subsidiaries, People's Utah Bancorp provides full-service retail banking in various population centers in the state of Utah through two segments: Bank of American Fork (BAF) and Lewiston State Bank (LSB).
Under our Lynch model, the company's price-to-earnings ratio of 11.84 relative to its growth rate of 34.34% is a very favorable 0.34. People's Utah Bancorp's EPS growth rate sits comfortably within the desired range of between 20% and 50%, indicating the likelihood that growth is sustainable. With a $300 million market cap, People's Utah Bancorp is a smaller cap name that will be more leveraged to the local economy in Utah. The firm has generated a 14.5% ROE, on average, over the last 10 years. This is one of the smaller compounding machines that may drum up investor interest as rates start to increase. 
BOFI Holding, Inc. undefined
BOFI is the holding company for BofI Federal Bank, a diversified financial services company that provides consumer and business banking products through branchless distribution channels and partners.
Under our Zweig model, BOFI earns a perfect score. The company's same-quarter earnings growth of 64.71% is impressive, but this methodology requires an additional test to measure whether growth is accelerating over time. Therefore, quarterly earnings is compared to one half of long-term EPS growth. In the case of BOFI, recent quarterly earnings growth of 44.44%, 33.33% and 37.50% are robust against half of the long-term rate (13.54%) and indicates a steady flow of earnings.
Waddell & Reed Financial, Inc.  (WDR)
Waddell & Reed is a mutual fund and asset management company that scores 100% under our Lynch model. The company's single digit earnings growth of 9.88% puts it in the "Slow Grower" category which also requires that yield be higher than the S&P average (currently 2.43%). Waddell & Reed's yield of 8.67% passes this test with flying colors. Yield-adjusted P/E/G (price-to-earnings-to growth) of 0.44 is considered excellent under this model.
As Davis points out in the interview, the financial services sector is made up of many different types of companies and with clouds over many investment firms right now, savvy, long term investors have the ability to pick up shares of this fundamentally sound stock on the cheap. 
At the time of publication, Reese was long BOFI and WDR, although holdings can change at any time.
John P. Reese is founder and CEO of
, an investment research firm, and
, an asset management firm serving affluent investors and companies. He is also co-author of two investing books, including
The Guru Investor: How to Beat the Market Using History's Best Investment Strategies
(Wiley). Under no circumstances does the information in this column represent a recommendation to buy or sell stocks. Reese appreciates your feedback.
to send him an email.
TheStreet.com has a revenue-sharing relationship with Amazon.com under which it receives a portion of the revenue from Amazon purchases by customers directed there from TheStreet.com.