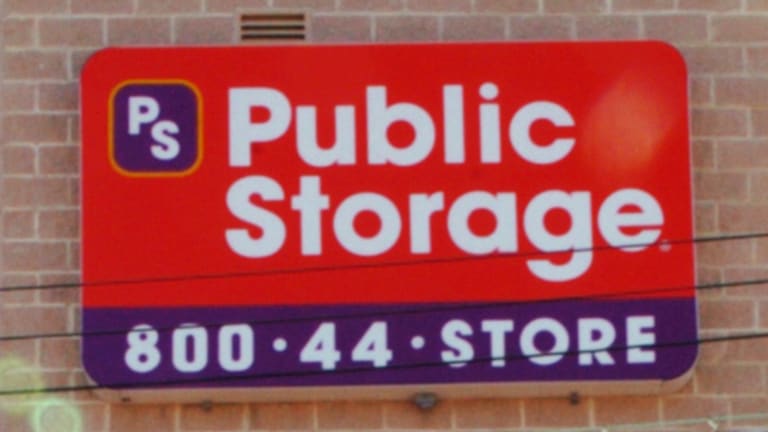 Publish date:
5 Takeaways From the Self-Storage Industry Boom
This business offers lessons on how to make a steady profit, look for an opportunity and run a company.
This business offers lessons on how to make a steady profit, look for an opportunity and run a company.
It is good times for the self-storage industry.
Demand for self-storage is rising, and these companies are scrambling to fill demand and build more units, the The Wall Street Journal reported.
Building a new self-storage business can be challenging. But the self-storage business offers plenty of lessons on how to make a steady profit, look for an opportunity and run a business.
Here are five key lessons that any entrepreneur can take from the self-storage industry to apply to his or her own business.
1. Have a strategy for good times and bad.

The key advantage that self-storage units have over other potential real estate investments is that they are recession-resistant. Businesses and people will always need to store things.
During good times, they want to store less valuable things while they buy more valuable equipment. During bad times, they try to store what things they can save.
In fact, self storage is so resilient that during the 2008 recession, it was the only real estate sector that managed positive growth. And while most business models will have problems during a recession, every entrepreneur should try to figure how he or she can build a business so that they will customers during tough times.
Innovation is the best method, but focusing on quality and downsizing when necessary are other important steps.
2. Know what you are good at.

A self-storage business may seem pretty easy to run, but it is still a business. A businessperson can't build a self-storage facility, crack open a beer and wait for the money to flow in.
In fact, self storage isn't that different from any other business. Entrepreneurs still have to sell the business, make sure operations are in order, and keep track of funds.
But as Inside Self Storage pointed out, an entrepreneur probably won't be good at all those things.
As a result, that means that the entrepreneur must hire the right people, but it also means that constant supervision is important.
3. Reduce inventory by going online.

In addition to regular consumers, businesses are using self-storage units more often these days. These businesses have figured out that by using self-storage instead of a warehouse, they can significantly reduce inventory costs and streamline their operations.
That is a great approach, but it is possible to slash inventory costs even more. Some businesses are taking advantage of the Internet to just have their inventory at the business itself, while encouraging customers to order online.
This ensures that they keep inventory to a bare minimum and don't even have to use a storage space at all.
4. Keep costs low.

Self-storage isn't as glamorous as other businesses, and in fact some local governments have taken measures to try to stop the construction of additional self-storage businesses at the expense of homes or more other businesses.
So why are self-storage businesses so much more successful? Because they are good at keeping costs down.
One successful storage company that has thrived following the low-cost model is Closet Box. It understands that self-storage businesses often have less revenue compared with an office or retail business but recognizes that its costs are less, allowing it to expand rapidly.
This is especially true in terms of development, which is often where entrepreneurs take out loans that eventually doom a small business. The operating costs are also smaller, thanks to a lesser need for maintenance.
At the end of the day, revenue isn't that important. It is revenue minus costs that matter, and for businesses that can keep costs low, that is just as good as increasing revenue.
5. Safety is important.

One thing that often holds prospective self-storage customers back is the fear that their goods will get stolen at a self-storage facility. There are no real hard numbers for how often that occurs, as many self-storage thefts aren't reported, but a good self-storage facility will implement measures such as door alarms and restrictions on access to ensure that customers feel safe.
And while cutting costs is important for a business, sometimes extra safety measures will make customers feel more secure about the company's products. Self-storage businesses can earn money by spending money on safety features because it will improve customer confidence in the business over the long run, and that can be true for any small business.
This article is commentary by an independent contributor.