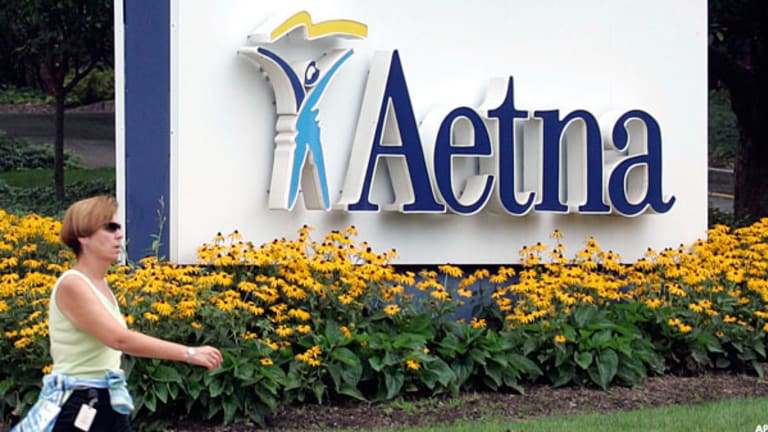 5 Stocks You Need to Stay Far Away From in This Market
Here's a technical look at five stocks that are starting to look toxic in this market.
Updated with additional comments on TMO.
Yesterday was a "strong" day for stocks. The S&P 500 rebounded 0.5%. Sure, most years, that would barely register as a blip on the radar. But for 2016's selloff? It's good enough to be the third-biggest rally day of the year so far.
If that doesn't say something about the market environment we're in this year, then nothing else will.
The thing is, even while all of the big stock indices have been pointed lower in 2016, some corners of market have been faring even worse. Much worse. For instance, about 9% of the individual stocks in the S&P 500 are down 20% or more since the start of January. Put simply, these stocks have been toxic for investors' portfolios so far this year -- and they're just the obvious ones.
To identify the stocks you don't want to own right now, we're turning to the charts for a technical look at five big-name stocks that are starting to look toxic.
For the unfamiliar, technical analysis is a way for investors to quantify qualitative factors, such as investor psychology, based on a stock's price action and trends. Once the domain of cloistered trading teams on Wall Street, technicals can help top traders make consistently profitable trades and can aid fundamental investors in better entry and exit points.
Just so we're clear, the companies I'm talking about today are hardly junk. By that, I mean they're not next up in line at bankruptcy court – and many of them have very strong businesses. But that's frankly irrelevant to what happens to their stocks; from a technical analysis standpoint, sellers are shoving around these toxic stocks right now. For that reason, fundamental investors need to decide how long they're willing to take the pain if they want to hold onto these firms in the weeks and months ahead. And for investors looking to buy one of these positions, it makes sense to wait for more favorable technical conditions (and a lower share price) before piling in.
So, without further ado, let's take a look at five "toxic stocks" to sell.
Questar
Up first on our list is mid-cap natural gas utility Questar (STR) . Stocks with commodity exposure have been getting shellacked over the course of the last year and change, and Questar has been no exception. Since last January, this stock has shed nearly a third of its market value -- and shares could have even further to fall in January.
That's because Questar is currently forming a descending triangle pattern, a bearish continuation setup that signals that potential for more downside ahead in this stock. The descending triangle is formed by horizontal support down below shares (at $18 in Questar's case) and downtrending resistance to the top-side. As shares pinball between those two technically-important price levels, this stock has been getting squeezed closer and closer to our $18 price floor. If that $18 level gets violated, then we've got our sell signal.
Relative strength, which measures Questar's price performance against the broad market, is an extra red flag to watch here. Our relative strength line is still holding onto its downtrend from the beginning of last year, which tells us that this stock is still underperforming the rest of the market in the long-term.
If you own shares of Questar, keep a close eye on that $18 line in the sand.
Old Republic International
Things have looked a lot better at insurance underwriter Old Republic International (ORI) - Get Old Republic International Corporation Report . In the last 12 months, this mid-cap financial stock has rallied almost 24%, stomping the rest of the broad market over that same stretch. But investors might want to think about taking their gains off the table in Old Republic at this point; shares are starting to roll over this winter.
For the last few months, Old Republic has been forming a double-top pattern, a bearish reversal setup that looks just like it sounds. The double top is formed by a pair of highs that top out at approximately the same price level. The sell signal comes on a breakdown below the trough that separates those two peaks; for Old Republic, that breakdown happened on Wednesday, when support at $18 got busted.
That violation of $18 opens up some fresh downside risk in Old Republic. If you own this stock, yesterday's slight bounce looks like it's presenting a good exit opportunity coming into today's session.
L Brands
We're seeing the exact same setup in shares of L Brands (LB) - Get L Brands, Inc. Report . Like Old Republic, L Brands has been forming a double-top since this past fall, and shares are closing in on support at $90. If that $90 level gets busted, then we've got a clear signal that sellers are back in control of this $26 billion retailer.
Why all of the significance at that $90 level? It all comes down to buyers and sellers. Price patterns, like this double-top in L Brands, are a good quick way to identify what's going on in the price action, but they're not the actual reason a stock is tradable. Instead, the "why" comes down to basic supply and demand for shares.
The $90 support level is a price where there has been an excess of demand for shares; in other words, it's a spot where buyers have been previously been more eager to step in and buy than sellers are to take gains. That's what makes a breakdown below $90 so significant -- the move would mean that sellers are finally strong enough to absorb all of the excess demand at that price level.
Yesterday's almost 3% bounce looks good for anyone who owns this stock, but it's a good idea to keep a close eye on that $90 line in the sand.
Aetna
Health care benefits giant Aetna (AET)  is keeping things simple in 2016. That's because it's showing traders a technical pattern that's about as simple as they get -- it's so simple, in fact, that it's been completely unchanged since this summer. The bad news is that it's been bouncing shares of Aetna 20% lower since last June.
Aetna is stuck in a downtrending channel this winter. The setup is formed by a pair of parallel trend lines that have corralled this stock's trading since the start of last summer. Every test of the top of this stock's price channel has been a great selling opportunity so far, and that makes any near-term move higher in this stock look suspect. At the start of January, shares ricocheted off of trendline resistance for a seventh time; with that bounce in place, look out below as Aetna moves back towards the bottom of its price range.
Waiting for that bounce lower before clicking "sell" is a critical part of risk management for two big reasons: It's the spot where prices are the highest within the channel, and alternatively it's the spot where contrarians will get the first indication that the downtrend is ending. Remember, all trend lines do eventually break, but by actually waiting for the bounce to happen first, you're confirming that sellers are still in control before you unload shares of Aetna.
Thermo Fisher Scientific
Last up on our list of potentially toxic trades is another health care stock: $53 billion medical equipment maker Thermo Fisher Scientific (TMO) - Get Thermo Fisher Scientific Inc. Report . After rebounding nicely from the end of September, Thermo Fisher has been showing some cracks in its rally. In January, shares are teetering on the edge of triggering a classic technical reversal pattern.
Thermo Fisher started forming a pretty textbook head and shoulders top back at the beginning of November. The head and shoulders is a price pattern that signals exhaustion among buyers. It's formed by two swing highs that top out at approximately the same level (the shoulders), separated by a higher high (the head). The sell signal comes on a move through Thermo Fisher's neckline -- that's the $132 price level, a price that's getting tested in today's session.
Price momentum is an extra red flag to watch in Thermo Fisher right now. Our momentum gauge, 14-day RSI, has been in a downtrend since this pattern started forming. That's a bearish divergence from price that signals buyers have been quietly fading in shares of Thermo Fisher since the fall. If $132 gets materially violated in this stock this afternoon, look out below.
in contrast, Thermo Fisher is a holding in Jim Cramer's Action Alerts PLUS charitable portfolio. "We like the company's recent acquisition of Affymetrix (AFFX)  as it enables TMO to expand its capabilities in the fast-growing field of genetic analysis," Cramer and co-manager Jack Mohr recently said. "From our perspective, the immediately accretive deal is a good strategic fit for the company and is well aligned with our view that TMO is constantly -- yet selectively -- identifying ways to create value for shareholders."
Exclusive Look Inside:
You see Jim Cramer on TV. Now, see where he invests his money and why Thermo Fisher is a core holding of his multi-million dollar portfolio.
Want to be alerted before Jim Cramer buys or sells TMO? Learn more now.
Disclosure: This article is commentary by an independent contributor. At the time of publication, the author held no positions in the stocks mentioned.