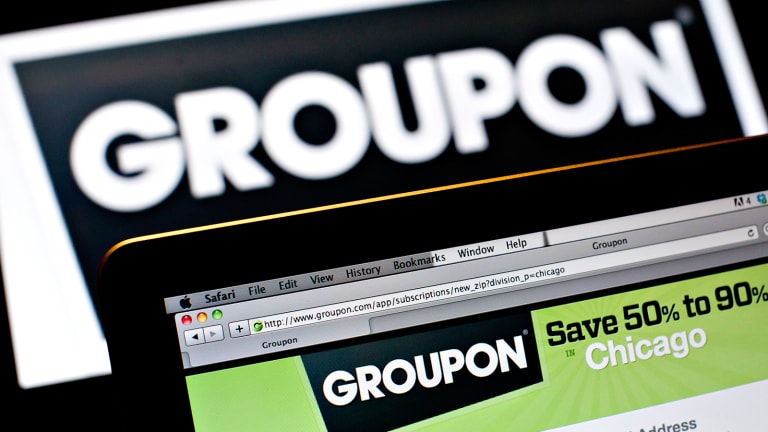 5 Stocks That Could Be Toxic to Your Portfolio in 2016
It's time to unload these toxic stocks from your portfolio.
Last week was a quiet one for the big stock market averages. The shortened trading week ended up right below breakeven on the year for the S&P 500.
But the big-picture stats leave out some very important details.
For instance, even though the S&P is 0.39% below its starting price for 2016, most stocks in the big index are actually up year-to-date. 282 of the individual components in the S&P 500 are up so far in 2016. Likewise, that near-breakeven stat belies the fact that about 18% of the stocks in the S&P are down 10% or more since the calendar flipped to January.
The point is, what's going on in the individual stocks isn't necessarily accurately reflected in the big market averages. Some stocks are working well in this environment, while others are looking toxic. But many investors don't realize the fact that steering clear of the wrong stocks in 2016 might actually be a better move for your portfolio than picking the right ones.
To keep out the shaky price setups, we're turning to the charts for a technical look at five "toxic stocks" that are showing red flags here.
For the unfamiliar, technical analysis is a way for investors to quantify qualitative factors, such as investor psychology, based on a stock's price action and trends. Once the domain of cloistered trading teams on Wall Street, technicals can help top traders make consistently profitable trades and can aid fundamental investors in better entry and exit points.
Just so we're clear, the companies I'm talking about today are hardly junk. By that, I mean they're not next up in line at bankruptcy court – and many of them have very strong businesses. But that's frankly irrelevant to what happens to their stocks; from a technical analysis standpoint, sellers are shoving around these toxic stocks right now. For that reason, fundamental investors need to decide how long they're willing to take the pain if they want to hold onto these firms in the weeks and months ahead. And for investors looking to buy one of these positions, it makes sense to wait for more favorable technical conditions (and a lower share price) before piling in.
So, without further ado, let's take a look at five "toxic stocks" to sell.
Vertex Pharmaceuticals
It's been an awful year for shareholders of $18 billion biotech stock Vertex Pharmaceuticals (VRTX) - Get Vertex Pharmaceuticals Incorporated Report . Since the start of January, this large-cap drug maker has shed more than a third of its market value, tumbling 36%. The bad news is that the selling in Vertex may not be over yet.
Vertex has spent the last month and change forming a descending triangle pattern, a bearish continuation setup that's formed by horizontal support to the downside (at $80 in Vertex's case), and downtrending resistance above shares. Basically, as Vertex pinballs between those two technically significant price levels, shares have been getting squeezed closer and closer to a breakdown through its $80 price floor. If that $80 line in the sand gets materially violated, then Vertex suddenly opens up a lot more downside risk.
Relative strength, which measures Vertex's price performance versus the broad market, is an extra red flag to watch here. Our relative strength line is still holding onto its downtrend from the beginning of 2016, which tells us that this stock is continuing to underperform the rest of the market right now. Shares are testing $80 heading into the long weekend – keep a close eye on it.
Southwestern Energy 
We're seeing the exact same setup in shares of small-cap energy E&P stock Southwestern Energy (SWN) - Get Southwestern Energy Company Report . That "small-cap" moniker is a new one for Southwestern Energy. Before its 67% slide over the last 12 months, this stock used to be in large-cap territory. But like Vertex Pharma, Southwestern Energy is forming a descending triangle pattern in the long term. The key support level to watch from here is down at $5.
Why all of the significance at that $5 level? It all comes down to buyers and sellers. Price patterns, such as this descending triangle in Southwestern Energy, are a good quick way to identify what's going on in the price action, but they're not the actual reason a stock is tradable. Instead, the "why" comes down to basic supply and demand for shares of the stock itself.
The $5 support level in Southwestern Energy is a place where there has previously been an excess of demand for shares; in other words, it's a spot where buyers have been more eager to step in and buy shares than sellers have been to take gains. That's what makes a breakdown below $5 so significant -- the move would mean that sellers are finally strong enough to absorb all of the excess demand at that price level.
If $5 gets violated, look out below.
Altria Group
Meanwhile, 2016 has been a solid year so far for tobacco giant Altria Group (MO) - Get Altria Group Inc. Report . Shares are up 4.6% year-to-date and 24% in the last year on a total returns basis. But the rally in Altria has been starting to show some cracks in the short term. Here's why it might be a good idea to consider taking some gains off the table.
Altria has spent the last few weeks forming a rounding top, a bearish reversal setup that looks just like it sounds. The rounding top indicates a gradual shift in control of shares from buyers to sellers -- and in Altria's case, it triggers a downside move on a breakdown through support at $60.
It's critical to be reactionary with this, or any other, technical trade; technical analysis is a risk management tool, not a crystal ball. For Altria, the long-term view still looks bullish -- until shares break below $60, that is. It's important to note that downside doesn't become a high-probability trade unless that support level can no longer keep Altria's share price alive.
Agios Pharmaceuticals
It's not hard to see what's happening in shares of Agios Pharmaceuticals (AGIO) - Get Agios Pharmaceuticals Inc. Report  right now. Shares of this small-cap pharma firm have been in selloff-mode since the start of last summer, unloading 69% of their market value in the intervening months. And that bearish trajectory isn't changing as we head into spring.
Agios Pharmaceuticals has been bouncing its way lower in a well-defined price channel. The channel is formed by a pair of parallel trend lines that have corralled all of this stock's price swings since last June. Every test of the top of the channel so far has provided shareholders with an optimal selling opportunity before the subsequent leg down. From here, it makes sense to sell the bounce lower.
Waiting for this week's bounce lower before clicking "sell" is a critical part of risk management for two big reasons: It's the spot where prices are the highest within the channel, and alternatively it's the spot where you'll get the first indication that the downtrend is ending.
Remember, all trend lines do eventually break, but by actually waiting for the bounce to happen first, you're confirming that sellers are still in control before you unload shares of Agios Pharmaceuticals.
Groupon
Last up on our list of bearish setups is daily deals site Groupon (GRPN) - Get Groupon Inc. Report . No doubt about it, Groupon has been a name you didn't want to own for the last year. In the trailing 12 months, this stock has given back about half of its market value, underperforming the rest of the tech sector by an enormous margin. Since then, shares have managed to rebound in mid-February, rallying hard on better-than-expected earnings, and giving investors hope for more upside.
But that recent upswing is starting to look "toppy" again.
Groupon is forming a head and shoulders top, a classic price pattern that signals exhaustion among buyers. The setup is formed by two swing highs that top out at approximately the same level (the shoulders), separated by a higher high (the head). The sell signal comes on a move through Groupon's neckline – that's the $3.75 price level.
Shares are testing that $3.75 neckline level heading into Monday's open, giving anyone who owns this stock a very good reason to keep an eye on shares next week. If the pattern in Groupon triggers a sell, expect to see the $3 mark tested next.
Disclosure: This article is commentary by an independent contributor. At the time of publication, the author held no positions in the stocks mentioned.