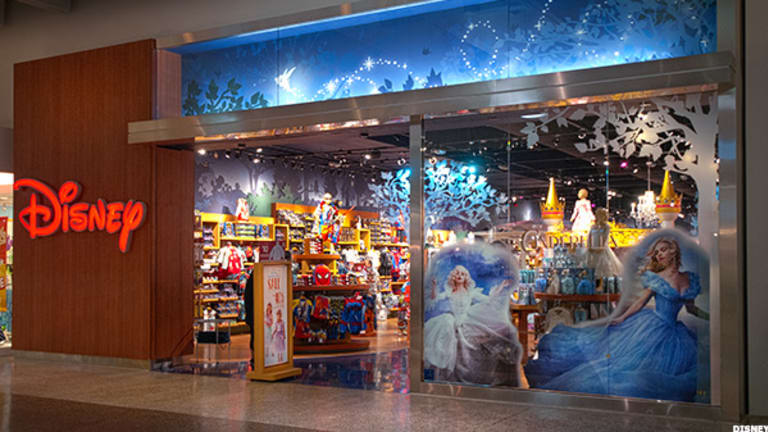 5 Stocks Seeing Big Trading Volume -- and What to Do With Them Now
Here's a technical look at how to trade some of the most active stocks on the market right now.
Here's a technical look at how to trade some of the most active stocks on the market right now.
Put down the 10-K filings and the stock screeners. It's time to take a break from the traditional methods of generating investment ideas. Instead, let the crowd do it for you.
From hedge funds to individual investors, scores of market participants are turning to social media to figure out which stocks are worth watching. It's a concept that's known as "crowdsourcing," and it uses the masses to identify emerging trends in the market.
Crowdsourcing has long been a popular tool for the advertising industry, but it also makes a lot of sense as an investment tool. After all, the market is completely driven by the supply and demand, so it can be valuable to see what names are trending among the crowd.
While some fund managers are already trying to leverage social media resources like Twitter to find algorithmic trading opportunities, for most investors, crowdsourcing works best as a starting point for investors who want a starting point in their analysis.
Today, we'll leverage the power of the crowd to take a look at some of the most active stocks on the market.
Direxion Daily Gold Miners Bear 3x ETF
Nearest Resistance: $1.50
Nearest Support: $1.30
Catalyst: Spot Gold Rebound
The Direxion Daily Gold Miners Bear 3x ETF (DUST) - Get Report  is seeing another session as one of the most heavily traded issues on the NYSE this afternoon, shedding 4% on big volume following an overnight bounce in gold prices.
This big gold bear ETF has been a popular trading vehicle in recent months, but it's been an awful ticker to hold lately as gold prices have established a long-term uptrend. Shares have been testing an important support level at $1.30 in May, a level that, if violated, opens up considerable downside risk in DUST.
As shares teeter on the edge of a break of key support, DUST remains an ETF worth avoiding here.
Macy's
Nearest Resistance: $34
Nearest Support: N/A
Catalyst: Q1 Earnings
Shares of $10 billion department store retailer Macy's (M) - Get Report  are shedding 11.7% this afternoon, following earnings for the first quarter of fiscal 2017 that disappointed investors. Macy's earned profits of 40 cents per share, excluding one-time items, a result that came in ahead of the 36-cent profit that analysts were hoping for, on average. But guidance for the rest of the year missed the mark, and that's what's sending shares plunging today. Macy's now expects full-year earnings of $3.15 to $3.40 per share, down from expected profits of as much as $3.90 on the high end previously.
From a technical standpoint, Macy's price action looks broken here. Shares had been showing traders a somewhat bearish bent heading into the spring, and they're following through with today's breakdown to 52-week lows. It makes sense to avoid Macy's until buyers come back and establish some semblance of support again.
Walt Disney 
Nearest Resistance: $110
Nearest Support: $100
Catalyst: Q2 Earnings
An earnings miss is putting pressure on shares of the Walt Disney (DIS) - Get Report  this afternoon. Shares are down 4.5% on big volume, following the firm's second-quarter earnings results. Disney earned a profit of $1.36 per share, coming in slightly below the $1.40 that analysts were looking for, on average. But while Disney is down this week, it's not out.
That's because Disney is still holding on to the uptrend that shares kicked off back in February, a series of higher lows that have created a series of low-risk, high-reward buying opportunities in this big entertainment stock in 2016. With shares of Disney testing trend line support this week, it makes sense to buy the next bounce higher from here as Disney works its way up that price channel. For buyers, the 50-day moving average looks like a logical place to park a protective stop; if the 50-day gets meaningfully broken, then the uptrend is busted.
LendingClub
Nearest Resistance: $6.50
Nearest Support: N/A
Catalyst: Earnings Fallout
LendingClub (LC) - Get Report  is still one of the highest-volume stocks on Wall Street this week, as fallout from Monday morning's earnings miss and risk concerns about the overall business (leading to CEO Renaud Laplanche resigning) have sent shares plummeting more than 43%.
At this point, it looks early to try and grab a bottom in LendingClub. Shares violated a critical support level at $6.50 on Monday, and the lack of buying pressure below that level likely had a lot to do with the extent of the down move. From here, risk-hungry buyers need to come back into shares first before it makes sense to try and buy a rebound in LendingClub. Shares are correcting 2.2% on high volume Wednesday afternoon.
Electronic Arts
Nearest Resistance: $77
Nearest Support: $66
Catalyst: Q4 Earnings
Video game company Electronic Arts (EA) - Get Report  is rallying this afternoon, up nearly 15% on big volume in reaction to the firm's fourth-quarter earnings results. Electronic Arts posted a profit of 50 cents per share on an adjusted basis, beating the 42-cent earnings that analysts were hoping for. EA pointed to online sales in its sports and Star Wars game franchises as the drivers behind the better-than-expected results, and investors are hoping that those factors keep pushing profits higher in the year ahead.
Technically, Electronic Arts hasn't looked particularly attractive for a while. Until today, that is. Shares broke free of a downtrend with today's big gap higher, moving up to test prior all-time highs just below $77. EA is within grabbing distance of that high-water mark right now, and that bullish momentum could have a long way to go from here.
Disclosure: This article is commentary by an independent contributor. At the time of publication, the author held no positions in the stocks mentioned.