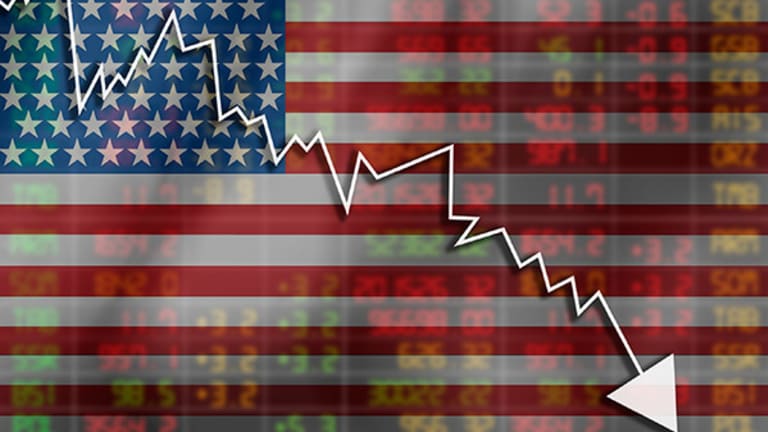 5 Safe, Strong Stocks to Add to Your Portfolio in Uncertain Times
Here are five stocks that offer real strengths in a turbulent market.
Editors' pick: Originally published Wednesday, Feb. 10.
Things are not looking great on Wall Street right now. Volatility has been extremely high, and every week seems to bring with it another steep decline as the latest fears over crude oil, Federal Reserve policy or U.S. growth levels bubble to the surface. By some measures, the decline in U.S. equities has been overdone -- for all the concerns about China out there, U.S. GDP actually has a very slight direct exposure to the country -- but further selling is likely until traders feel confident that a bottom has been put in.
Those concerns, however, are mostly impactful in the very short term. Going into the year, we expected that Wall Street would end 2016 with modest gains, a rise in the low single digits from where we ended out 2015. We continue to believe that, which indicates double-digit gains from current levels. It's easy for emotions to overwhelm investing decisions, but now is the time to put the rule of "buy low and sell high" into action.
But with volatility likely to remain high, investors need to be more selective than usual with their decisions. We're no longer at a place where central bank accommodations will lift names broadly. Here, then, are five names to consider. All of them have qualities that are sure things in an unsure environment: strong management teams, good levels of growth, or steady dividend yields.
data by
1. Southern Company (SO) - Get Southern Company Report
Utilities are considered "defensive" plays, meaning they're more steady in times of economic turbulence. In addition to being well positioned in this environment, Southern boasts a great management team and an attractive dividend yield of 4.5%.
data by
2. CenterPoint Energy (CNP) - Get CenterPoint Energy, Inc. (CNP) Stock Price, News, Buy or Sell Rating Report
This is another strong dividend play, with a yield of 5.5%. That can either be used to offset other losses you may be experiencing, or it can be reinvested into the stock. If it sees any subsequent downside, you're essentially buying it on sale, setting up a greater foundation for when the market does rebound.
data by
3. Pfizer (PFE) - Get Pfizer Inc. Report
Not only is this an industry leader in an important market sector, but Pfizer's recent merger will Allergan will lead to margin-boosting tax savings. In addition, the dividend yield is 4%, well over the rate of the overall market.
data by
4. AbbVie (ABBV) - Get AbbVie, Inc. Report
In a time of weak earnings growth, this pharmaceutical company is looking at earnings growth of 17.5% over the next five years, with a low price-to-earnings ratio of 10. The dividend here is also strong, at 4.25%.
data by
5. Kellogg (K) - Get Kellogg Company (K) Report
Like utilities, consumer staples are smart way to limit downside in the current environment. Put simply: The economy hasn't gotten so bad that people have stopped eating. Kellogg not only has a strong growth outlook, but rock-solid fundamentals. Don't be surprised if it resumes hiking its dividend soon.
This article is commentary by an independent contributor. At the time of publication, the author held positions in the stocks mentioned.